This Dumb Year: The 57 Lamest Tech Moments of 2010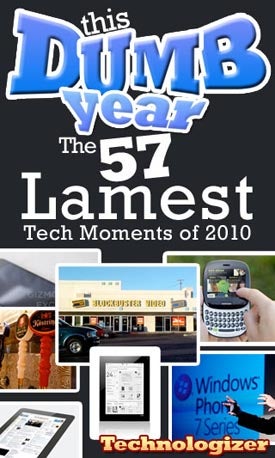 Progress–to swipe an ancient General Electric slogan–is the technology industry's most important product. Its second-most important product? That's easy: blunders. In fact, you could argue that the two are inextricably intertwined. An industry that was more uptight about making mistakes might be more cautious and therefore less inventive.
It's also sometimes difficult to tell where progress ends and blunder begins, or vice versa. If you believe that Google Wave was a bad idea in the first place, you might think it was smart of Google to kill it this year–but if you thought Wave had promise, then it's Google's early cancellation that's the gaffe.
All of which is a roundabout way of saying that while the industry's lame moments are…well, lame, they can also be important. Last year, I summed up a decade's worth of tech screw-ups and came up with 87 examples. This time around, I'm covering only a single year–but I found 57 items worth commemorating. No, tech companies aren't getting more error prone; I was just more diligent. And as usual, there was plenty of ground to cover.
Thanks once again to Business 2.0's 101 Dumbest Moments in Business and, of course, to Esquire's Dubious Achievement Awards for inspiring this. Here we go…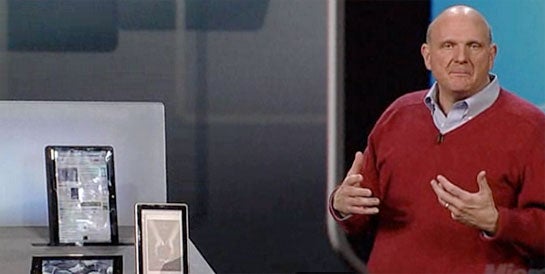 1. Following in the proud tradition of the SPOT Watch and Windows Smart Displays.
Three weeks before Steve Jobs unveils the iPad, Microsoft CEO Steve Ballmer pre-emptively shows off "Slate PCs" running Windows 7 at his CES keynote. He declares them "perfect–perfect–for reading, for surfing the Web, and for taking entertainment on the go," but fumbles with the HP model he demos. The tablets fail to overcome the long-standing curse that has doomed countless Microsoft products announced during CES keynotes to oblivion.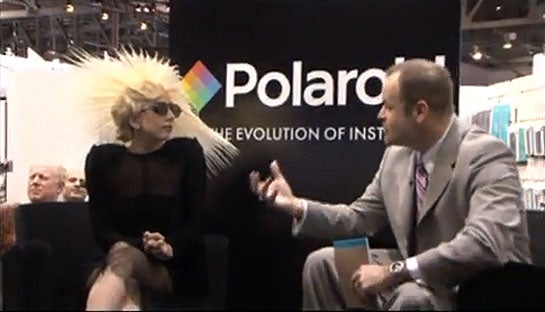 2. I'm sure Dr. Land would be gaga over the news.
At CES, one-time consumer-electronics powerhouse and current mousepad kingpin Polaroid announces that it's named Lady Gaga as creative director.
3. How come HTC didn't demand, oh, $250?

Buyers of the Nexus One phone (manufactured by HTC, sold by Google) who opt for a T-Mobile subsidy but cancel service after a 14-day trial but before their two-year contract ends must pay $200 to T-Mobile and $350 to Google. On top of the $179 price they paid for the phone, that leaves them out a total of $729–or $200 more than they would have paid for an unsubsidized Nexus One in the first place. (Google later lowers its fee to $150.)
4. Sue it loud.
Kodak sues Apple and RIM over imaging patents.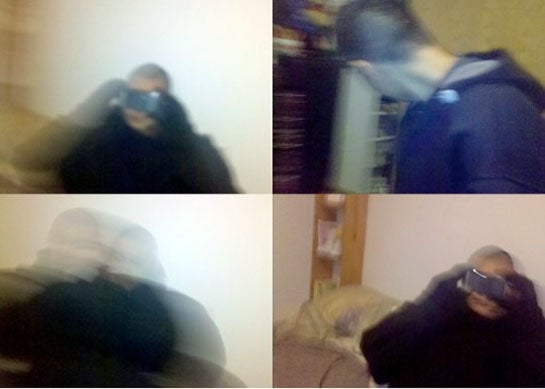 5. The obligatory dumb-crook story.
Two days after Christmas, young reprobates in Wilsonville, Oregon steal a bunch of electronics, including two Motorola Android phones. One of the delinquents snaps some pictures of himself with one of the phones–apparently unaware that it's running Lookout, an application that silently backs up all images to the cloud. Using the photographic evidence, the Wilsonville police make an arrest in mid-January.

6. Bad buzz.

Google launches Buzz, a Twitter-like service whose defining feature is that it's built into Gmail, thereby turning Gmail users' contact lists into social networks. It runs into immediate flack from users who don't want their contacts to be made social or public. The company moves quickly but it takes several passes of fixes before the controversy dies down. And even then, Buzz never quite seems to catch on.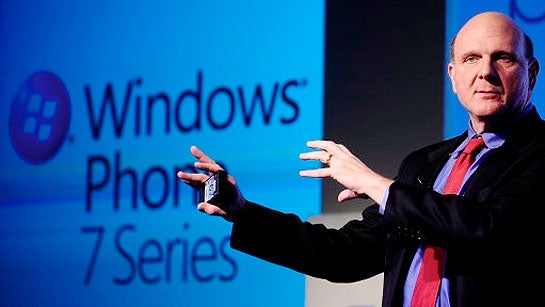 7. It's not a Microsoft product name without at least one superfluous word.
At Mobile World Congress in Barcelona, Microsoft announces a radically new version of Windows Mobile. It's impressive, but its name–"Windows Phone 7 Series"–doesn't exactly roll off the tongue. After nearly everybody who writes about the new version mocks its moniker, the company shortens the name to the more harmonious "Windows Phone 7" months before the phones ship.
8. Conversations with myself.
Rabble-rousing InfoWorld blogger Randall Kennedy–who frequently cites data from Windows performance research company Devil Mountain Software–admits that he has a second identity: Craig Barth, CTO of Devil Mountain Software.
9. Hey, nobody likes being exposed to obloquy.

The makers of VoIP gizmo MagicJack lose their lawsuit against Boing Boing, which had published a post criticizing the product's end-user license agreement (EULA) and pointing out that its Web site pretends to detect MagicJacks installed on PCs and automatically increments a counter that supposedly shows how many people have come to the site for a free trial. MagicJack, which had charged that the post had exposed it to "hate, ridicule and obloquy," is ordered by a judge to pay Boing Boing more than $50,000 to cover the blog's legal costs.

10. Sue city.
Apple sues HTC over mobile patents.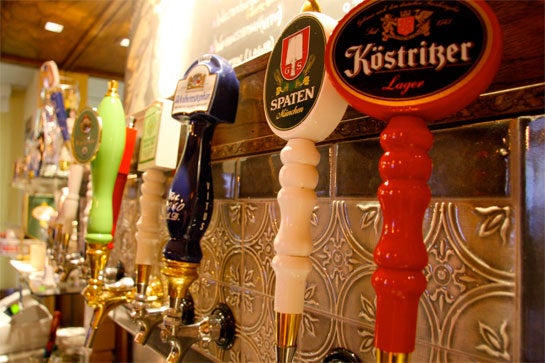 11. Let he among us who has never left someone else's top-secret property behind at a bar cast the first stone.
Apple engineer Gray Powell visits a biergarten in Redwood City, California. He enjoys some fine German brews. Then he departs–and leaves an iPhone behind. An unreleased prototype next-generation iPhone.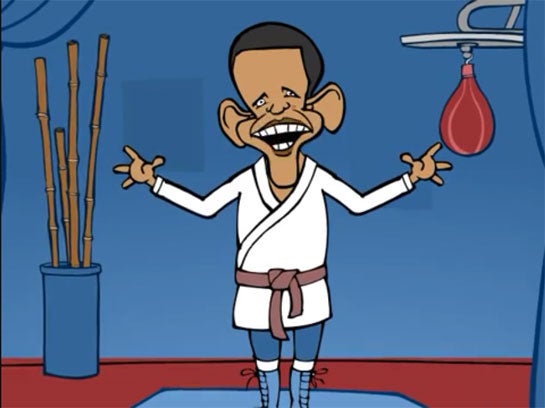 12. And if any Nobel Peace Prize winners submit apps, we'll put the kibosh on them, too.
An Apple App Store policy against iPhone software that ridicules public figures briefly results in the rejection of a satirical app by Pulitzer Prize-winning cartoonist Mark Fiore.
13. Que overdue.
E-reader maker Plastic Logic pushes the ship date for its much-anticipated Que ProReader–which looked pretty nifty when it was unveiled in January, three weeks before the iPad–from April to June.
14. Highly social twentysomethings aren't all that demanding, I'm told.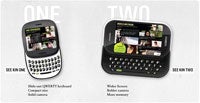 Microsoft announces the Kin One and Kin Two, two phones with built-in social networking features. Reviewers question the decision to release Windows phones based neither on Windows Mobile 6.5 nor Windows Phone 7, squawk about the lack of an app store, and say that the need to commit to a Verizon smartphone plan is inappropriate given the phones' limited capabilities. Microsoft executives counter that the phones are aimed at highly social twentysomethings and are therefore difficult for the typical jaded tech pundit to appreciate.
15. The good news is that you didn't have a virus after all.
In certain circumstances, McAfee security software misidentifies a core Windows XP component as malware and deletes it, causing PCs to reboot over and over and over. The company's initial response to the crisis strikes some customers as a tad blithe; later updates are more apologetic and less defensive.
16. Facebook? Making sweeping changes that impact user privacy without considering the implications? No, you must be thinking of another site.
At Facebook's F8 conference, founder Mark Zuckerberg announces an array of new features, including a Like button that can appear on any site and integration with third-party services such as Pandora. Controversy over the changes' effect on privacy rages for weeks, and proves hard to extinguish even after the site adds additional controls.
17. Um, that's fewer tablets than Apple has sold so far, right?

Fusion Garage, maker of the ill-fated, poorly-reviewed JooJoo ( née CrunchPad) sends out an e-mail to JooJoo buyers seeking their feedback on the device. The company puts all their addresses in the to: field rather than blind-carbon-copying them, so anyone who gets the e-mail can see who else received it. There are sixty-four recipients.

18. Sue you, sue me.
Nokia sues Apple over mobile patents.
19. Oh say can you sue?
HTC sues Apple over mobile patents.
20. We're not nosy. Just incompetent.

After having published a somewhat snippy blog post denying charges that its StreetView cars were picking up sensitive information from Wi-Fi networks they passed, Google discovers that it has indeed been accidentally collecting and storing data from unprotected networks for three years. Strangely enough, the fact it was all unintentional doesn't pacify everyone.

21. Oh, like grownups who play computer games might have anything to hide.
World of Warcraft and Starcraft maker Blizzard Entertainment announces that members of its Battle.net forums will henceforth be required to use their real names, in hopes of imposing a higher standard of civility on the conversations there. The company soon backpedals after an angry mob of Battle.net members begins ferreting out and publishing personal info about a forum moderator who started using his real name–including the fact that he still lives with his mom.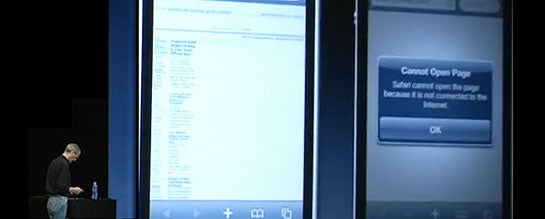 22. This would never happen during a Steve Jobs keynote!
Steve Jobs, master of the flawless product demo, suffers a rare but crippling technical meltdown when he shows the iPhone 4 to an audience of thousands of developers and members of the press. Jobs says that there are 527 MiFi-type mobile routers present and that they've brought Apple's Wi-Fi network to its knees. He pleads with attendees to turn their connections off. Some do; some don't.
23. Hey, a few weeks is no biggie, right?

When Apple starts taking preorders for the iPhone 4 on June 15th, the black one is available but the white version which Steve Jobs had mentioned at his WWDC keynote is unexpectedly missing in action. Citing unspecified manufacturing challenges, Apple eventually says the white model of the handset has been delayed until the second half of July.
24. We promise it'll be out before the white iPhone.
21. Plastic Logic's revised release date of June 24th for its Que e-reader comes and goes. It says it needs "a bit more time" to finish it up.
25. We never talk about unreleased products. Except when we do.
After months of hype for HP's Windows 7 slate, HP agrees to buy Palm and its WebOS mobile operating system. All of a sudden, the company starts refusing to discuss the Windows slate, or even confirm that it still plans to release it. (It eventually does, but in a business-centric version that's strikingly different from the consumery gizmo that had debuted at CES.)
26. Highly social twentysomethings apparently didn't like it any more than jaded tech pundits.
Two months after shipping its Kin phones, Microsoft cancels the line, making it one of the fastest flops in tech history. (It does say it plans to merge unspecified "valuable ideas and technologies" into Windows Phone 7.) Estimates of the total number of Kins sold range from a few hundred to a few thousand.

27. That design issue you noticed is actually a software bug you didn't notice.
After some iPhone 4 buyers report that touching the phone's lower left-hand corner leads to dropped calls and other reception issues, Apple says that it's "stunned" by the discovery of a long-standing bug which leads all iPhones to report overly optimistic signal strength. This response doesn't do much to mollify unhappy campers.
28. Whiting for Godot.
Apple delays release of the white iPhone again, until an unspecified date later in 2010.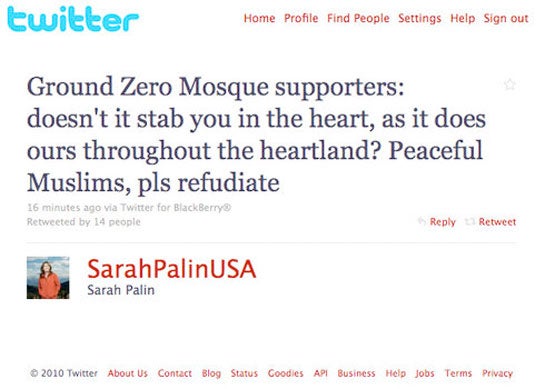 29. Refudiate this!
Former Alaska governor, 2008 Republican vice-presidential candidate, best-selling author, and future reality TV star Sarah Palin tweets a request for "Peaceful Muslims" to "refudiate" the "Ground Zero Mosque."

30. On further thought…
Net neutrality champion Google partners with communications behemoth Verizon to give the FCC helpful net neutrality advice –basically, "keep it for wired broadband but scrap it for wireless"–that prompts industry watchers to throw around phrases such as "carrier-humping, net-neutrality surrender monkey."
31. If Google had invented e-mail, it would have ceased to exist in 1967.

Fourteen months after it announces its wildly ambitious, innovative, powerful, and confusing Wave communications platform, Google gives up on convincing the world it's the next big thing and discontinues it.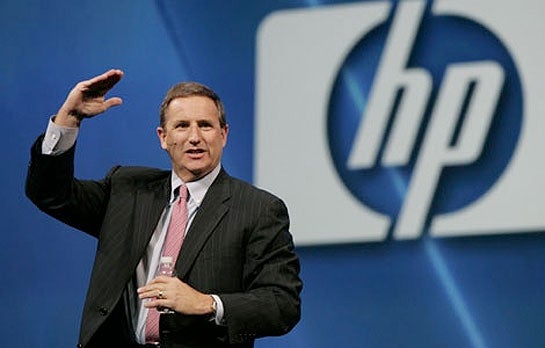 32. Hurd mentality.
In what's become a long-standing HP tradition, the tech giant is humiliated yet again by its executive leadership when Chairman and CEO Mark Hurd is forced to resign. The circumstances of his ouster remain fuzzy, but we do know they involve a fifty-year-old ex-Playboy model, softcore porn actresss, and reality-show contestant.
33. Selling like an unspecified number of hotcakes.
Amazon continues its odd tradition of issuing press releases that brag about how well the Kindle e-reader is selling–without ever mentioning numbers. (In December, it finally deigns to say that sales for the quarter are in the "millions.")
34. Fifty-five year olds who say unsettling things should also be able to change their names, don't you think?

In an interview with the Wall Street Journal, Google CEO Eric Schmidt says he believes that young people will one day be allowed to change their names to protect themselves from youthful indiscretions that might otherwise be discovered online. As with about forty percent of Schmidt's public pronouncements, it's unclear whether he's pulling our legs.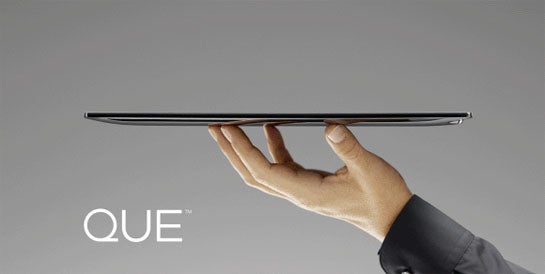 35. We're not killing it. We're just delaying its release permanently.
Plastic Logic gives up on the idea of releasing the Que e-reader at all, admitting that the market has passed it by. It claims it'll be back with a "second-generation" version.
36. Sue anything.
Oracle sues Google over Java patents.
37. On a clear day you can sue forever.
Microsoft cofounder Paul Allen sues AOL, Apple, eBay, Facebook, Google, Netflix, Yahoo, YouTube, and others–but not Microsoft–over an array of patents from his failed Interval Research startup.

38. No, trust us, you'll love Bing. After all, you don't have any other choice.
Verizon Wireless takes advantage of the open nature of Google's Android OS to ditch Google as the search engine on its Fascinate smartphone and replace it with Bing–and the company doesn't provide a way to switch back. (It eventually says it'll do so in an update.)
39. She also needs Phil Schiller to paint her dorm room. Now!
Long Island University student Chelsea Isaacs wants a quote from Apple for a paper, so she pings Steve Jobs–and when he proves unreceptive, she gets increasingly insistent that the fringe benefits of Mac ownership should include homework help.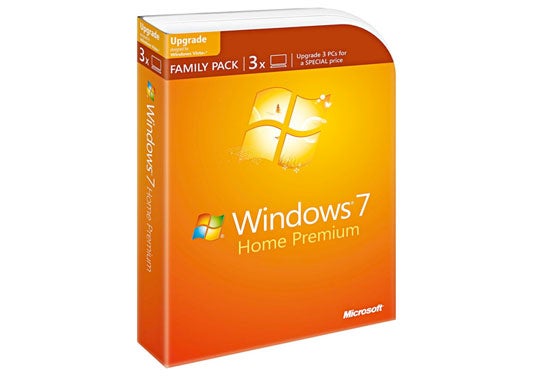 40. Windows is as good a deal as OS X. For a limited time only!
Microsoft celebrates Windows 7's first birthday by temporarily reviving its discounted multiple-license Family Pack and urging customers to snap it up "while supplies last." The limited-time offer mainly serves as a reminder that Mac owners can buy an OS X family pack whenever they dang well feel like it.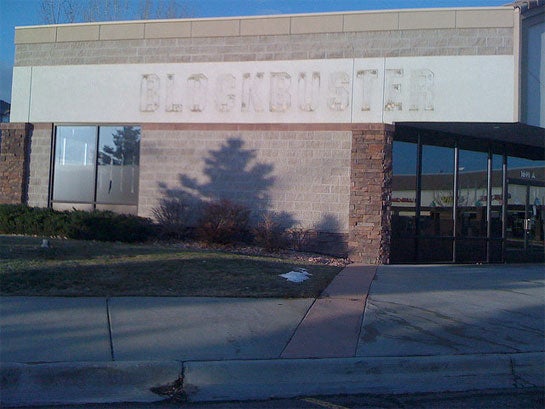 41. Be kind, rewind.
Once-unavoidable video-rental titan Blockbuster files for bankruptcy, the victim of new competition (Netflix, Apple, piracy) but also the lackadaisical pace of its digital evolution (a year after Windows 7's release, Blockbuster's video download service is still incompatible with it).
42. Don't drive, he said.
At the TechCrunch 50 conference, Google CEO Eric Schmidt thoughtfully says he doesn't understand why human beings are allowed to drive cars when computerized chauffeurs would be so much safer. For some reason, he doesn't mention that Google has already been testing computer-controlled cars by sending them out on California highways.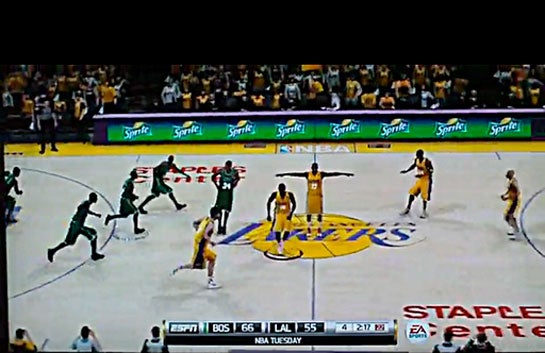 43. Betcha they got crucified for that.
Days before the scheduled launch of NBA Elite 2011, EA decides it's too buggy to release until sometime in 2011. Among the quirks in a preview version: a "Jesus Glitch" which leaves the Lakers' Andrew Bynum frozen in the middle of the court with his arms outstretched. "We are going to keep working until we're certain we can deliver a breakthrough basketball experience," promises EA.

44. Sue-Sue-Sudio.
Microsoft sues Motorola over mobile patents.
45. I'm confused. But in a casual way.
Telling Businessweek about RIM's upcoming BlackBerry PlayBook, co-CEO Jim Balsillie says "We've taken two fundamentally different approaches in their causalness. It's a causal difference, not just nuance. It's not just a causal direction that I'm going to really articulate here—and feel free to go as deep as you want—it's really as fundamental as causalness."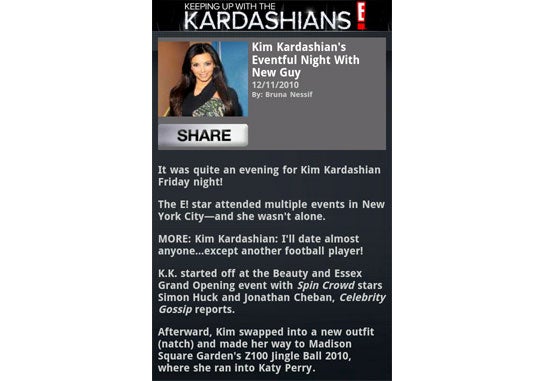 46. I'd pay $20 a month for an "Avoiding the Kardashians Like the Plague" app.
At the wireless industry's CTIA confab, Sprint unveils an E! theme for its phones featuring an Android app based on Keeping Up With the Kardashians.
47. Sweet sue.
Motorola sues Apple over mobile patents.
48. I sue London, I sue France.
Apple sues Motorola over multi-touch patents.
49. You don't even want to know what the wait will be for the puce version.
Apple delays the white iPhone again–until the spring of 2011.
50. It's weird: There are no known cases of phone companies massively undercharging anyone.
After denying charges that an errant keypress on phones without data plans could cost customers $2, Verizon Wireless concedes that there is indeed a problem–and pays $52 million in refunds and $25 million to the FCC by way of restitution.

51. It's the Plastic Logic Que of video games!
A little over a month after postponing the release of NBA Elite 2011 until it can deliver a breakthrough experience, EA cans the 2011 edition altogether. It says it'll try again–with a different development team.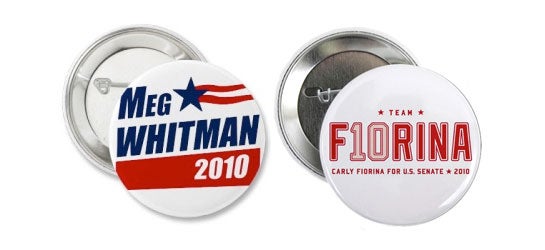 52. Thus ending all "Buy Election Now" and "Carlyfornia" references.
Ex-Silicon Valley CEOs Meg Whitman (eBay) and Carly Fiorina (HP) lose their bids for California's governorship and junior senate seat, respectively.
53. "TWOm" is pronounced to rhyme with "doom," right?

Four and a half months after Microsoft's abrupt, highly public mercy killing of its Kin phones, and long after everyone assumed they were dead, dead, dead, they're back on sale at Verizon–at lower prices with cheaper, more restrictive data plans–as the Kin ONEm and Kin TWOm.
54. It also considered calling it 4Gish, 4Gesque, or 4G-a-like.
Shortly before Verizon Wireless rolls out its 4G LTE network, T-Mobile, which has been carefully saying its HSPA+ network delivers "4G speeds" decides to just call it "American's largest 4G network," period.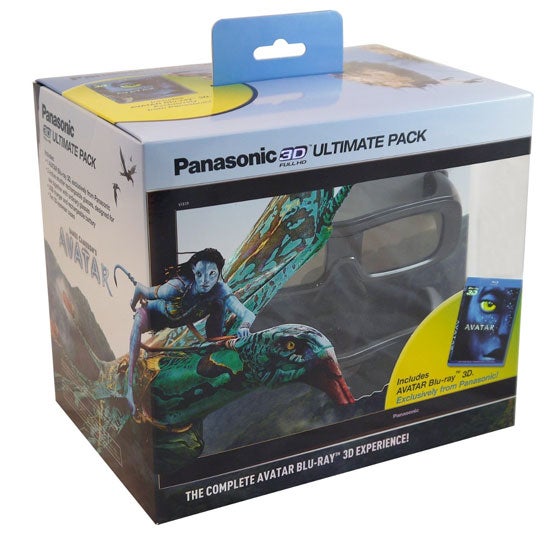 55. A bargain at one-tenth the price.
Hollywood and consumer-electronics makers hype 3D TV as the next big thing. But they also strike annoying exclusivity deals that hobble the nascent technology by limiting popular movies to one manufacturer's hardware–such as a promotion that makes the 3D Blu-Ray version of Avatar available only with Panasonic TVs or a two-pack of Panasonic glasses that costs $400.
56. Define "shortly." And, while you're at it, "quickly."

Popular microblogging platform Tumblr suffers a 24-hour outage, during which its proprietors don't have much to say other than that the service will be back "shortly" and they're working "quickly" to fix things.
57. Adding Kinsult to Kinjury.
Microsoft announces that it's shuttering Kin Studio, the online service that was the Kin phone's one semi-saving grace, at the end of January. Verizon offers to give affected customers any other smartphone for free, thereby doing its part to help them forget they'd bought Kins in the first place.
Okay, I'm done. At least for now–there are still eleven days left in 2010, and anything could happen…
For comprehensive coverage of the Android ecosystem, visit Greenbot.com.