Page 2 of 2
Case Study: Mortgage Company Set to Expand With Cloud Migration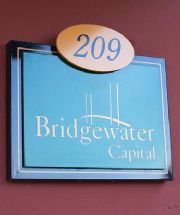 Bridgewater Capital serves mortgage borrowers in North Carolina, South Carolina, and Virginia. Its staff of 12 consists of 10 employees at its main office and 2 remote workers--down from 40 workers before the 2008 mortgage crisis. Bridgewater's IT infrastructure originally worked well, as trained staff managed the company's Web, e-mail, and database servers.
The Problem
While other mortgage companies were closing in 2009, Bridgewater reduced its staff and froze its IT spending. Afterward, the owner was forced to manage the technology.
"Customer e-mails got caught in the spam filter, servers were left unpatched, data wasn't backed up regularly, and free disk space disappeared," says Ted Theodoropoulos, president of Acrowire IT consulting.
When mortgage rates plummeted in early 2010 and the business climate began to thaw, Bridgewater called Acrowire to solve the IT challenges before they began affecting customers on a large scale.
The Solution
Acrowire is migrating Bridgewater from three onsite Dell servers to the cloud, except for an on-site Microsoft Active Directory server. That way, Bridgewater can access its PCs and printers even if the Internet connection goes down.
The Microsoft SQL Server and the Web server on the Dell machines are moving to a dedicated virtual server in Acrowire's data center, whose hosting platform uses Microsoft Hyper-V virtualization. The local data center that will host the environment offers 24/7 monitoring of servers and supports easy expansion. In addition, Bridgewater retired its tape drive backup in favor of online backup.
Acrowire is also shifting from Sage ACT Desktop app to Salesforce's online customer relationship management (CRM) tools. Since Bridgewater was using ACT only to manage new sales opportunities, Acrowire arranged for each salesperson to import their active contacts. The project took just 20 hours.
Microsoft, Salesforce, and Acrowire are responsible for disaster recovery for their cloud offerings. Each pledges documented, continuously tested continuity plans, with full redundancy across multiple physical locations for seamless failover.
Employees use Dell Dimension desktop PCs running Windows XP, Office 2007, Adobe Acrobat, and Ellie Mae Encompass360 loan-servicing software. All workers need remote access to e-mail through their PCs and through a mix of BlackBerry, iPhone, Android, and Palm devices. Microsoft's Business Productivity Online Suite (BPOS)--which lets users sync their desktop data with any smartphone and use Outlook Web Access for access on personal desktops and laptops--is replacing the company's Microsoft Exchange server.
The Outcome
The biggest benefits of the migration to cloud-based services are the capability to scale infrastructure as the business grows and the reassurance that data is safe in the cloud, thanks to multifactor authentication and encryption.
Bridgewater's owner can spend his time helping customers rather than struggling in the server closet. He no longer has to deal with software security updates, "out of disk space" errors that shut down e-mail servers, or the need to rotate backup tapes between office and home.
The overhaul also saved money. The company previously spent some $3500 per year on downtime, software licenses, and subscriptions for its spam filter, antivirus software, and firewall maintenance. The owner had spent at least 120 hours trying to keep the lights on, with no room for enhancements.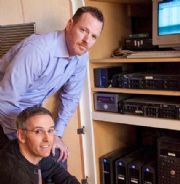 The tech makeover cost only $2000 in consulting fees, and the new cloud services will cost $3000 annually--so Bridgewater should break even in about a year. In addition to reducing its ongoing costs, Bridgewater can enjoy improved productivity and reliability.
--Case study submitted by Ted Theodoropoulos, president of IT consulting firm Acrowire, which provides application development, infrastructure support, and business process improvement in Charlotte, North Carolina. Theodoropoulos is a Microsoft Certified Professional, and has worked for Microsoft as a product specialist on the client/server support team. He also spent 10 years as a senior vice president of technology compliance at Bank of America. You can reach Acrowire at 704-900-1601.
If you're an IT solutions provider serving the small to midsize business market, and you'd like to learn how you can contribute to PCWorld Tech Audit, send e-mail to techaudit@pcworld.com. We're always looking for more talented pros.
Follow Tech Audit on Twitter.