Page 2 of 2
Smartphones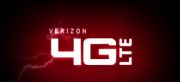 2010 saw cellular carriers Sprint, Verizon and T-Mobile talking about their 4G networks (though none of the networks actually meet the official definition of 4G technology). There were precious few 4G phones, though. Expect that to change at CES, where there should be Android phones that will run on Verizon's LTE network, updates to phones for Sprint's WiMAX network and more handsets that will support T-Mobile's HSPA+ technology.
Now that the latest version of Android (2.3 or Gingerbread), supports two cameras, many manufacturers should be announcing cameras with front-facing cameras for video calling.
And gaming should get better on phones as more Android models include the gyroscopes needed for controlling a game through tilting and shaking a handset. In combination with Nvidia's Tegra chips, which promise smoother video playback and cleaner 3D graphics, 2011's phones should be the best pocket entertainment devices yet.
For more details, watch this CES preview from our phone specialist, Ginny Mies.
Cameras
TV makers won't be the only people talking about 3D at this year's CES. 3D capability, mostly found now on expensive, nichey cameras, will be moving into more run-of-the-mill shooters this year.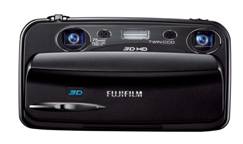 And the announcements won't just be about still cameras. Mainstream camcorders and pocket camcorders will also likely have 3D modes.
Most camera manufacturers recognize that their greatest competition isn't other cameras, it's smartphones, whose increasingly sophisticated built-in cameras make many mainstream consumers wonder whether they need a basic camera anymore. In response, some cameras will get more phone-like.
To make it easier to quickly share a photo, as a phone can, new cameras will come with wireless sharing capabilities that go beyond Wi-Fi, including Wi-Fi Direct, 4G cellular technology and various proprietary technologies. And as more cameras use touchscreen controls, we may see camera manufacturers open phone-style app stores for their cameras, presumably focused on apps for editing and sharing pictures.
Storage
USB 3.0, with its theoretical 10x increase in transfer speeds, has been around for a year now. But even though it's already built into most hard drives, it hasn't been used all that much by consumers. That's because most people don't have a computer with a USB 3.0 port. But that should change starting with this CES.
Motherboards that accommodate Intel's Sandy Bridge chips generally also come with USB 3.0 ports, so all consumers will need is the right cable to fly along at much faster transfer speeds.
Also look for smaller and cheaper SSD drives. Last week, Intel announced the SSD 310 line, which crams up to 80GB of storage into a package that's only one-eighth the size of the company's previous X25 SSD line.