Seagate Shows Super-Slim External Hard Drive
Can a hard drive be thin? Absolutely.
Seagate Tuesday showcased its latest GoFlex drive, with a narrow profile—9mm thin profile, to be exact. The as-yet unnamed drive packs a 7mm hard drive with 320GB on a single platter, a rotation speed of 7200rpm, and a USB 3.0 connector. The drive is 38 percent slimmer than the 14mm standard GoFlex portable drives. The drive has a black, brushed aluminum chassis, and looks to be a fine complement for mobile devices like a tablet or thin-and-light notebook.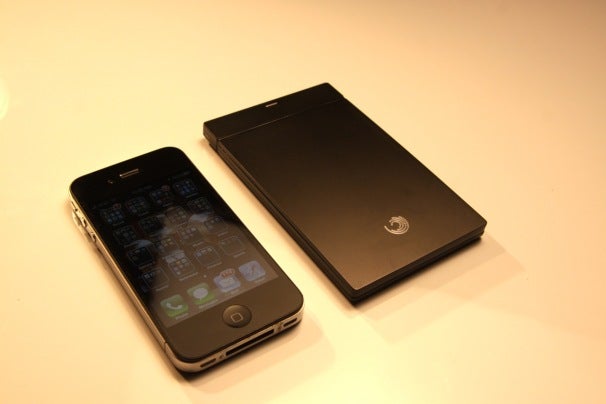 No pricing as yet, but Seagate says we can expect it to ship in spring 2011.
Check out PCWorld's compete coverage of CES 2011 .

Amazon Shop buttons are programmatically attached to all reviews, regardless of products' final review scores. Our parent company, IDG, receives advertisement revenue for shopping activity generated by the links. Because the buttons are attached programmatically, they should not be interpreted as editorial endorsements.