Page 2 of 3
HotSpotVPN
Of the three providers in this roundup, HotSpotVPN provides the most options and requires the most knowledge up front. It's great that the service lets you pick conference packages for a day or three days or a week, but you do need to do your homework before you buy.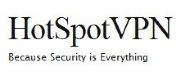 The HotSpotVPN Web site is sparse on pre-sales information, and the support site is a no-frills affair with a knowledge base, trouble ticket system and FAQ. Unlike StrongVPN and WiTopia, HotSpotVPN does not provide online chat consultation for those who don't know whether they want to connect to a 128-bit Blowfish server via PPTP or something a bit more robust using SSL-based OpenVPN. But once you've settled on what you want, the site does provide some handy configuration videos to step you through the setup process for various operating systems.
The ordering process is quick and painless. Within a minute of ordering a basic one-month OpenVPN package (I opted for the least expensive and least robust 128-bit Blowfish encryption), the company had delivered setup instructions via e-mail.
People using their operating system's PPTP capability are given configuration details that are easy enough to follow -- especially if you view the videos at the HotSpotVPN site. People choosing the OpenVPN option get a link to a download page that remains active for 48 hours. Linux and Mac users and people using Windows XP are provided with automatic installers; Windows 7 users need to jump through a few hoops -- run an installer and a separate configuration package.
The service is pretty much a set-it-and-forget-it operation. When you run the OpenVPN client software under Windows, for example, you see an icon in your system tray that's green when connected to the VPN server, red when it's not and yellow when it's attempting to sync up. Once you have a handle on that detail, you just keep paying the subscription fees and you'll keep getting secure Wi-Fi connections. Theoretically, using a VPN slows down a network connection, but in the case of HotSpotVPN, it's nothing I noticed.
If you have technical questions, you don't get as much live support as users of WiTopia or StrongVPN. You visit the company's Web site and fill out trouble tickets for questions that the FAQs and knowledgebase cannot answer. There's a neat browser sidebar that is useful for some self-help steps, but in general, I felt a bit more on my own than with the other services.
At a Glance:
HotSpotVPN
WiFiConsulting Inc.
Prices: HotSpotVPN-1 (PPTP-based): $3.88/day, $6.88/week, $8.88/month, $88.80/year. HotSPotVPN2 (OpenVPN-based, with complimentary PPTP account): $10.88/month or $108.80/year (128-bit encryption), $11.88/month or $118.80/year (192-bit encryption), $13.88/month or $138.80/year (256-bit encryption).
Pros: Simple installation and configuration, flexible duration contracts (including one-day and one-week conference rates), OpenVPN accounts include complimentary PPTP connections for handheld devices.
Cons: Complicated pricing tables with different rates for different encryption rates and services, fewer support options.
During this evaluation, I called upon the service to help during a holiday weekend and waited more than 24 hours for a response, which seemed like an excessively long wait -- although in fairness to the company, the answer to my question was lurking in the knowledge base.
HotSpotVPN does provide a handy additional service called TunnelGuardian, which as of this writing was still in beta. It's a Web proxy that uses port 80 to close the back door to visits from malware and ads. To turn on TunnelGuardian, you need to find your way around your Web browser's proxy settings -- which is not covered by the setup videos -- and point to one of two proxy servers. It's not 100% effective, and it doesn't work on HTTPS port 443, but it does add an additional layer of protection for the extra-cautious.
Bottom line
If you're comfortable plowing into VPN-related technology without much interactive help or guidance, HotSpotVPN delivers the goods in affordable short-term packages. Those who don't know Blowfish from AES-256 may want to opt for something with a more consumer-friendly approach.
StrongVPN
When you first log on to StrongVPN's Web site, you can see at a glance that the company has a lot going for it. To begin with, it has a strong showing of servers: 146 servers around the globe, including 94 in the United States. It uses gigabit switches. It can handle VoIP traffic. And it provides 24/7 live technical support.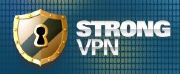 What's a little harder to see is which of StrongVPN's services will fit your needs. The company packages its offerings in an almost bewildering array. There are Lite, Standard and Deluxe packages -- Lite packages offer servers in San Francisco, New York and Miami; Standard adds Los Angeles, Washington D.C., Dallas, Seattle and Chicago; and Deluxe adds everywhere else in the world. There are single-city a la carte offerings if you don't travel much. And each package is available in PPTP and OpenVPN flavors.
Fortunately, the company provides excellent support for sales and technical advice. StrongVPN offers online chat support in two forums: on its own site using Zopim's off-the-shelf LiveChat application (something that WiTopia also uses) and on Skype. At several key points during the evaluation, this team proved highly responsive: I never waited more than a minute for online chat assistance and the team was never at a loss to respond to any issue.
I finally picked the Lite OpenVPN package and received a confirmation e-mail immediately after placing the order. Ten minutes later, I also got a fulfillment e-mail with links for downloading and configuring the OpenVPN client software.
Configuring the OpenVPN client to work with StrongVPN servers feels a little kludgy. After you install the software, a box pops up asking for the URL of a custom configuration Zip file. That URL is part of StrongVPN's confirmation e-mail, and it's a custom-prepared set of files for each customer. You have to copy and paste the URL from your confirmation e-mail to complete the configuration -- not a tricky step, but it's something that the other vendors in this review handle more smoothly.
Next page: Another VPN service--and which to choose?