Page 3 of 5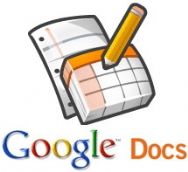 Price: Free, or $50 per user per year as part of Google Apps for businesses.
Platform: Online
License: Proprietary
Google Docs is perhaps the best-known name in cloud-based office software. The free service lets users import existing documents, spreadsheets, and presentations, or create new ones from scratch. From there, they can be accessed, edited, and shared from anywhere using just a Web browser.
Multiple people can share documents and make changes at the same time, making this a good platform for group collaboration. Mobile options, meanwhile, allow users to edit Google documents and spreadsheets in English on devices running Android Froyo or later and iOS 3.0 and up.
For businesses, Google Docs is part of the paid Google Apps service, which also includes Gmail, Google Calendar, and more. Add-ons are available through Google Labs as well as the Google Apps Marketplace.
Hands-on:
Most of us are familiar with Google Docs for one reason or another, and the service has become almost synonymous with group collaboration and sharing. There's no doubt its cloud-based capabilities are a boon for groups and those who need to access files while on the road.
Though improvements to the service's Documents List rolled out in January, finding and opening files that were created elsewhere feels like a bit of a hassle in Google Docs, which requires that files be uploaded and converted into its format. (By contrast, Zoho, discussed on the next page, makes the process feel much easier.)
Many of the details of file manipulation are also more difficult than they should be in Google Docs. Formatting word processing documents, for example, is far behind what it is in other contenders, and the user interface generally feels like a minimalist throwback to bygone days.
Performance lags are also a regular occurrence on the service, and you'll have to wait for offline capabilities, which are slated for the future. (For now, the Busydocs program can take work offline.)
Standards Supported:
Open Document Format
Microsoft Office
Office Open XML
PDF (Import and Export)
Unique Features:
Excellent for collaboration and sharing
Widely used
Integrates with other Google tools
Mobile support
Missing Pieces:
Many of the interface niceties and finer formatting capabilities of desktop office software
Offline capabilities (reportedly coming later this year)
Google Docs Is Best For:
Road warriors and groups that need to share files from multiple locations can, and do, make great use of Google Docs. Those who need software capable of supplying the finishing touches to lengthy or numerous documents, however, may want to look elsewhere, as may those for whom an attractive and user-friendly interface is important.
Next page: A Web-based suite with many mobile options