Page 2 of 2
The Beacon Blunder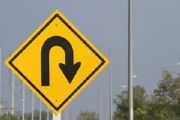 Flip: Facebook launched a program called "Beacon" in November 2007 that permitted third-party sites to distribute "stories" on Facebook about users who expressed an interest in a product or service at the partner site. Less than a year later. a group of plaintiffs filed a class action lawsuit "alleging that Facebook and its affiliates did not give users adequate notice and choice about Beacon and the collection and use of users' personal information." The suit also named a number of Facebook partners that had participated in Beacon, including Blockbuster, Fandango, Gamefly, Hotwire, Overstock.Com, STA Travel, and Zappos.com. This all happened amid growing discontent among Facebook users over the program.
Flop: In early December 2009, Facebook, without admitting any wrongdoing, chose to shutter the Beacon program and give $9.5 million to an online privacy nonprofit, to settle the lawsuit. Beacon remains Facebook's most famous misstep.
We Own You...Or Not
Flip: On February 4, 2009, Facebook updated its terms of service to specify that the company retained ownership of a user's profile data indefinitely, even after the user canceled an account. The policy change amounted to removing two crucial lines from the Terms previously in force: "You may remove your User Content from the Site at any time. If you choose to remove your User Content, the license granted above will automatically expire, however you acknowledge that the Company may retain archived copies of your User Content."
After the Consumerist Website noticed the change and reported it, howls of protest commenced.
Flop: A few days later, Facebook relented, admitting it had gone too far and reversing the change by restoring the two lines to the terms of service. A notice posted on users' Facebook pages read: "Over the past few days, we have received a lot of good feedback about the new terms we posted two weeks ago. Because of this response, we have decided to return to our previous Terms of Use while we resolve the issues that people have raised."
Memorial Sites
Flip: By 2007 it had become common for people to mourn the deaths of friends by posting memorials to the deceased person's Facebook page. But Facebook's policy had been to deactivate the profile pages of deceased members 30 days after they died. Facebook cited privacy concerns for not allowing the pages to remain as memorials.
Flop: After numerous complaints, Facebook changed its policy. Its new privacy verbiage on the issue reads: "If we are notified that a user is deceased, we may memorialize the user's account. In such cases, we restrict profile access to confirmed friends, and allow friends and family to write on the user's Wall in remembrance. We may close an account if we receive a formal request from the user's next of kin or other proper legal request to do so."
The Site Was My Idea, but Here's $65 Million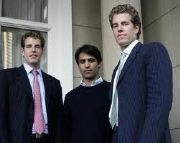 Flip: Flipping and flopping have beena big part of Facebook's history since the very beginning. Mark Zuckerberg denied that he took the idea for Facebook from fellow Harvard students Tyler and Cameron Winklevoss after the Winklevosses and their partner Divya Narendra filed suit in 2004. In 2003, the twins and Narendra said, they had hired Zuckerberg to work on their social networking site ConnectU (originally called Harvard Connection). Shortly thereafter, Zuckerberg launched a similar site called thefacebook (and later just Facebook).
Flop: Zuckerberg strongly denied that he stole the idea from the Winklevoss twins, and at first he refused to settle. Eventually, however, Facebook paid a $65 million settlement.