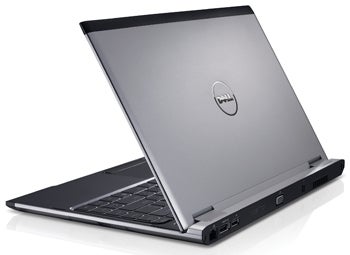 With its brushed-metal case and full-sized keyboard, Dell's sleek, lightweight Vostro V13 laptop impressed us when we first saw it a couple years back (read "Dell's Vostro V13 Is A Lighter, Thinner Workhorse"). A basic model with an Intel Celeron processor, Wi-Fi, and the Linux OS sells for about $450. However, you can get a lot more for much less these days. For a limited time, Dell is selling a high-end Vostro V13 with an Intel Core 2 Duo processor, Wi-Fi plus Verizon Mobile Broadband, and Windows 7 Home Edition for only $399, with free shipping.
For hot tech bargains in your inbox every week, subscribe to the PCWorld Bargain Bulletin newsletter.
This story, "Dell Vostro V13 Laptop With Mobile Broadband, $399" was originally published by PCWorld Exclusive.