Page 4 of 4
8. Competition Crusher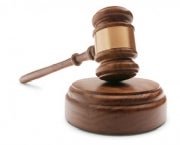 A tweak in Google's algorithm can send online businesses reeling from a significant drop in Web traffic. This is part of the reason the European Commission is looking into Google's search practices following antitrust complaints from sites such as price-comparison service Foundem and French law-related search tool eJustice. Microsoft's tactics, in its heyday, were far more aggressive: For example, the software giant was accused by RealNetworks of pressuring PC makers not to install RealNetworks software on Windows PCs by default. And IBM said Microsoft pressured manufacturers not to offer computers running IBM's OS/2 system.
9. Me-Too Products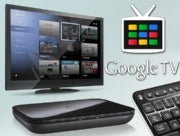 Despite each company's dominance, both Microsoft and Google have tried to insert themselves into business areas that have never quite worked out for them. After TiVo was introduced, Microsoft attempted to break into the DVR market with its own version called Ultimate TV. Microsoft's Virtual Earth mapping program followed Google Earth, and the Zune MP3 player followed Apple's iPod.
Google, meanwhile, has been desperate to get into the social networking game, with products such as Orkut and Google Buzz. Both have managed to grab only a niche audience. Whether it can compete against Apple's Apple TV or Roku's set-top box with its own Google TV remains to be seen.
(See: "Top 10 Google Flubs, Flops, and Failures")
10. Brain Drain
Once upon a time, every software engineer wanted a job at Microsoft. It was the "it" place to work, thanks to the company's healthy compensation packages and exciting projects. Google eventually overtook Microsoft as a desirable place to work, offering perks such as free laundry rooms, dry cleaning, snacks galore, recreation rooms, bouncy balls for work stations instead of chairs, and the much-ballyhooed 20 percent time for working on experimental projects.
(See: "Visual Tour: Visiting the Googleplex")
Change is in the air now, though, and Google is steadily losing employees to the new "it" place to work: Facebook. Google Wave creator Lars Rasumussen and former Google exec turned Facebook COO Sheryl Sandberg are just two high-profile examples of people leaving Google for Facebook. Things have reportedly become so bad that Google is trying to retain its employees with bonuses and pay raises.
The tide appears to be turning in favor of Facebook. And that prompts one question: If Google is the new Microsoft, is Facebook the new Google?