Geek Love: Techie Couples Make It Work
Geeks aren't very good at love.
At least that's what the mainstream entertainment industry would have us believe. Consider the Academy Award-nominated movie The Social Network, wherein über-nerd Mark Zuckerberg invents Facebook after getting dumped by a pretty Boston University undergrad (or driving her away, depending upon your point of view). Or the popular CBS sitcom The Big Bang Theory, wherein geeky physicist Leonard needed two seasons to win over the girl next door, but then lost her within half a season.
In real life, though, many geeks find romance -- often with other geeks. To celebrate the triumph of the techie in matters of the heart, Computerworld sought out couples who have successfully merged romantic love and tech love.
We tracked down five two-nerd couples to get their take on what works, what takes work, and what advice they have for the lovelorn techies in our midst. Their responses have been condensed and edited for clarity and brevity.
Diane and Gerard
Diane Chapin Cerchio, 54, managing partner, CircleSoft LLC
Gerard Cerchio, 58, managing partner, CircleSoft
Hometown: San Francisco
Years together: 15
How they met
Gerard: We met on a geeky expedition in the South China Sea to view a total eclipse of the sun. The expedition included an astronaut, the head of the Griffith Observatory, and Sir Patrick Moore, the world's first televised science populist.
These are not the types of cruises where people get drunk and pick up chicks. Most of the day is taken up with scientific lectures. But I got lucky when I started talking to Diane. We married two years later on a different solar eclipse cruise, and the wedding was reported in Sky and Telescope magazine.
The best thing about a being in a two-nerd relationship is...
Diane: I never have to explain myself. Other boyfriends would see all my stuff -- my science, religion and philosophy books -- and that would be the end of it. When I first saw Gerard's place, with every corner crammed with books, I felt like I was walking into my own house.
Gerard: We fly an aircraft that we built ourselves. We have lifetime subscriptions to Lord of the Rings Online. We run two technology companies together [CircleSoft LLC, a software consultancy, and OB1Net LLC, a boutique ISP]. We have two weather stations on the roof of our condo, and we broadcast our data [at OceanBeach.org]. We have two of every type of high-tech gadget.
Diane: Well, we only have one mass spectrometer.
And the most challenging part is...
Diane: Typically in a relationship someone -- usually the woman -- is supposed to do all those social niceties like remembering people's birthdays and socializing and entertaining. With two nerds in the house, that just doesn't get done.
Have your say
Share your own true tales of geek love!
Gerard: You know that old joke, "May God bless and keep our families... far away"? That would be us.
Advice for others looking for geek love
Diane: When people tell you that you need to do things that are outside your normal sphere, they're wrong. I tried to go out dancing and those other things, adult education classes. If what you want to do is play Dungeons and Dragons, you should.
Gerard: If you're a nerd and you look the part, I would advise you to avoid bars. They're full of guys who are more socially adept than you are. Try a museum instead.
Jonathan and Laura
Jonathan Lassoff, 22, operations engineer at Square
Laura Khalil, 30, tech writer, chief nerd herder at Dorkbyte.com
Hometown: San Francisco
Years together: 1.5
How they met
Laura: We met at our local hackerspace, Noisebridge. I was there learning Python, and he was making cool objects on [the] 3D printer. I also taught French at Noisebridge, and he came to one of my French movie nights for the class.
The rest is history. Seriously, I can't imagine anything nerdier than a man and woman falling in love over an evening of hot solder and a soldering iron.
The best thing about a being in a two-nerd relationship is...
Jonathan: We can share our experiences doing the things that we both enjoy. It's a great feeling to be able to experiment and build things together.
Laura: We get to do all the things we both love together -- from building a kinetic chandelier out of junk, to making robots, going on puzzle hunts, playing with amateur radio and lugging our telescopes around California stargazing.
And the most challenging part is...
Laura: Deciding who gets to use the soldering iron first, arguing over minutiae related to the Star Trek universe, and competing to see who can type more words per minute on a Dvorak keyboard.
Advice for others looking for geek love
Jonathan: Find what you truly love to do. If you enjoy getting into the details of technical pursuits or just enjoy geek culture, live it and love it. Then, find outlets to connect with people that share the same interests. Hackerspaces, shared workspaces and hobby shops are a great place to meet people that love what you love.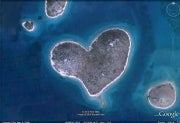 Roger and Colleen
Roger Pence, 57, education director at ASNA San Antonio
Colleen Pence, 40, principal, Social Media Mentoring
Hometown: San Antonio, Texas
Years together: 10
How they met
Roger: We both worked at the same software company. I was the education director, and Colleen was the marketing director -- though now she's in social media.
Part of my work included writing corporate collateral such as case studies, product documents and white papers, so I had to work closely with the marketing department. I am at my core an introverted, cynical geek -- I'd much rather write code than schmooze at a cocktail party.
Still, I found myself drawn to this beautiful, smart and funny marketing person. For whatever reason, she saw qualities in me that were attractive to her. She was known in her circles to be a little wild and crazy, and I was known not to be. Our friends dubbed us "the Freak and the Geek."
The best thing about a being in a two-nerd relationship is...
Roger: We're on different sides of the tech spectrum. She's into all the social media and all the new devices -- the iPad, the iPhone, the Mac. I'm a card-carrying nerd. I have an eight-year-old phone that doesn't do anything but make calls, and all I want to do is write code.
Still, it's someone in the same field. With two nerds, one isn't pulling the other all the time saying, "take a break."
Colleen: We never get bored. We've always got plenty of fodder for passionate arguments -- I mean, conversations -- to keep us interested. We can talk endlessly about the latest tech trend, hot social networking sites, what Apple's going to do next, and why Microsoft is better. (It's not, but don't tell Roger that.)
And the most challenging part is...
Roger: I can get so wrapped up in what I'm doing and not want to back out, I can go 62 hours without saying hi to her.
Colleen: We could both be better at knowing when to shut off the screens so we can have fun together and enjoy each other. Right about now, Roger's shaking his head because it's probably me who needs to learn to live with less screen time. I am having a wild and crazy affair with my iPhone, and Roger begrudgingly accepts that.
Advice for others looking for geek love
Colleen: If you're lucky enough to work with a hot geek like I was, that's the easiest route to go. Barring that, I'd recommend finding and following people who have interests that are similar to yours using Twitter and Facebook and other social media.
Ask your friends to connect you online to people they think you'd like to meet. If you start conversations online, see if you can take them offline through tweetups and other social network gatherings.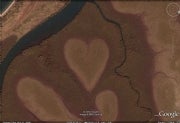 Donna and Roy
Donna Richardson, 37, service desk supervisor
Roy Richardson, 43, SAP Basis administrator
[The Richardsons declined to say where they work.]
Hometown: Greenwood, S.C.
Years together: eight
How they met
Roy: Donna and I met at work. She was on the company's outsourced help desk, and I was a system administrator for my company's Windows environment.
I was loosely in charge of the help desk as well, so when it came time for a huge PC replacement project, I was placed in charge as the project manager. Donna was assigned to the project to assist me.
We fought like crazy. She didn't like my approach, and I was not happy with hers. Ultimately the project was completed successfully, but it's still true that we don't work well together on tech projects. On other projects, such as our kids, we do pretty well.
The best thing about a being in a two-nerd relationship is...
Donna: Being able to understand each other's work stresses and sharing our excitement over new gadgets.
Roy: Having somebody who can relate to what you're going through. Some days you just have a horrible day, and it's great to have someone who knows what you're dealing with at work, who can say "I know what you mean" and really mean it.
And the most challenging part is...
Donna: Getting in each other's way when something needs to be fixed. He does it his way, and I want him to let me do it my way, even if that is not the way he would recommend. And Christmas and other gift-giving occasions can get expensive when you both like electronics.
Roy: We both have a lust for whatever the latest and greatest tech is. But we've got four kids between us, and one of those is in college, so in this economy, the gadgets have to wait.
Advice for others looking for geek love
Donna: Be true to yourself. If you do what you enjoy and be honest with yourself, love will fall in your lap.
Deborah and Jeff
Deborah Young, 49, administrative assistant, Oncology and Hematology Dept., Cayuga Medical Center
Jeff Young, 41, IT manager for Hospicare and Palliative Care Services of Tompkins County, N.Y.
Hometown: Ithaca, N.Y.
Years together: 10
How they met
Deborah: I had a new job as the administrative assistant for the IT department at an architecture and engineering firm in Albany. I had been there a week with no computer.
I'd finally had enough and went downstairs to ask the receptionist who I had to see about getting a computer. She told me "Jeff Young," and pointed down the hallway. I walked into his office and there was Jeff, leaning back with his hands behind his head, listening to music.
For the life of me I still don't understand why I did it, but I sashayed around him, sat on top of his desk and said, "What does a girl have to do to get a computer around here?" He looked at me, shocked, and said, "You're not from around here, are you? Are you from down south?" And I said, "Yes I am." And he said, "Then a jug of sweet tea." He got his tea, and I got the computer the next day. That's how it started.
The best thing about a being in a two-nerd relationship is...
Jeff: We're both very level-headed and like-minded. We can talk things through analytically and not hold a grudge.
And the most challenging part is...
Jeff: With two technical-minded people, you're both going to have strong opinions about the right way to do things -- home decorating, child-rearing, cooking. There's a potential to butt heads there.
Deborah: We spend a lot of time online. We'll sit next to each other in bed with our two laptops and say, "Did you see this? Did you see that?"
Advice for others looking for geek love
Deborah: Growing up in the south in particular, I saw a lot of people lose out on some great dating opportunities because they had some bad connotations about this one or that one being a geek. People are missing a chance to have a great relationship. You have to go beyond the stereotype.
Tracy Mayor is a Computerworld contributing editor.