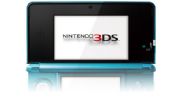 The big gadget news over the weekend was, of course, the launch of the Nintendo 3DS in Japan. In case you've not been following the device, this is Nintendo's successor to the hugely successful Nintendo DS handheld gaming system (though apparently Nintendo will continue to produce the DS for the foreseeable future). The big hook with the 3DS, as the name implies, is 3D. The device plays games in 3D (without the use of glasses) and takes 3D pictures via dual cameras.
[ Get news and reviews on tech toys in ITworld's personal tech newsletter]
It's far too early to predict whether the 3DS will be a long-term success or not, but there seemed to be plenty of interest on launch day. Lines as long as 2000 people were reported, though apparently these lines were composed of both people waiting for the 3DS and waiting for another product that went on sale: Kamen Rider (a Japanese superhero) medallions. Gaming blog Kotaku put together a video of photos of lines on launch morning and in some cases stores split the line between 3DS customers and Kamen Rider customers and the latter far outnumbered the former.

That might be misleading though, since some of these same stores had 600-person long lines to preorder the 3DS earlier in the year. Turns out preordering was a good idea since most stores only got a handful of units for walk-in customers. At the end of the day, the intial shipment of 400,000 units was sold out (according to Engadget).
We've still got a month to wait before the 3DS goes on sale in North America but if you're hoping to get one on launch day, you'll probably want to pre-order. Personally I'm going to wait this one out. The fact that there's even a need to write posts titled How to Keep Your Barfing and Eye-Melting to a Minimum makes me somewhat wary. Granted you can turn off the 3D effect if it bothers you (and treat it as a nicely upgraded Nintendo DS) but as of now the launch library of games seems heavy on 3D remakes of games we've already played, and even cellphone game ports. (See 1Up's overview of the US launch lineup.)
My plan is to wait for Sony's NGP to launch, in the hopes that it triggers the first price cut for the 3DS. Nintendo also habitually iterates hardware platforms, generally improving the design over time while dropping the cost. So I think patience will be a virtue this time around.
What about you? Have you pre-ordered? Are you even interested, or does your smartphone handle your portable gaming needs these days?
Peter Smith writes about personal technology for ITworld. Follow him on Twitter @pasmith.
Sign up for ITworld's Daily newsletter
Follow ITworld on Twitter @ITworld
This story, "Nintendo 3DS Launches in Japan, but Kamen Rider also Draws Crowd" was originally published by ITworld.