Page 2 of 2
IT productivity win No. 5: Write it down, get it done
It may sound too simple for words, but writing down the little things can not only make you more productive, it can also free brain cycles for bigger-picture thinking.
Mark A. Gilmore, president of strategic consulting firm Wired Integrations, says he keeps a notebook listing all of his daily tasks and reminders so that he can quickly whip through to see where he's at.
"I have found that with the hectic schedule most IT shops keep, they often forget what they were doing two hours ago, let alone two days or two weeks ago," he says. "Keeping a simple notebook will resolve that issue and improve both communication and productivity within their department and company as a whole. It may seem simple, but you would be amazed at how few people actually do it."
It doesn't have to be an actual notebook. Online task managers like Remember the Milk and Microsoft Exchange Tasks make it easy to create to-do lists you can access from any Web-connected device, while software like Evernote and Microsoft's OneNote allow you to organize disparate but related files like Word docs, Web pages, photos, email messages, scanned business cards, and other materials in one place.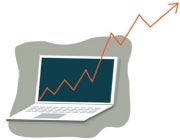 "I offload the job of remembering tasks to software," says Bogobowicz. "It's better at remembering than I will ever be, and it exists on phones, tablets, and computers, so I always have the lists available whenever a task comes up or gets completed. Categorization allows the same software to run different aspects of my work and life at the same time, so I don't have to mix them together or learn different systems."
IT productivity win No. 6: Stop micromanaging
If you can't get your work done each day, there's a good chance it's because you're busy doing someone else's job, says Chaco Consulting's Rick Brenner. Inexperienced managers in particular are often guilty of taking their old jobs along with them to their new assignments, which leads to micromanaging and a host of other problems.
There's no quick fix for micromanaging, but there is a fast way to figure out if this is your problem. Start by making a list of things you're doing that you shouldn't be doing, then list the parts of your job you don't get to each day. As you winnow the first list, the second one will also shrink, when you realize all of the other things you should be doing but aren't.
"You've got to ask yourself, 'What is my job?'" Brenner says. "With most of my clients, part of their job is to develop the people who are working for them. When I ask them, 'What did you do today to develop someone else's skills?' the answer is usually, 'Nothing.' They're not doing their jobs."
Stepping in and doing the job for your reports only makes the problem worse, Brenner adds. The key is teaching your staff the skills they need to stand on their own. That may require outside training, allocating more resources, or finding ways to reward productive workers without necessarily promoting them into management.
IT productivity win No. 7: Get social
Giving employees free reign to spend all day on Facebook, Twitter, and YouTube is not the path to productivity. But encouraging them to use Web 2.0-style enterprise collaboration tools can be.
For example, the IT staff at direct marketing firm InfoCision uses SharePoint blogs to distribute information, says Doug Backus, senior manager for enterprise architecture.
"We have an IT group of 100-plus individuals with vast amounts of knowledge on multiple topics," he says. "In an effort to share that knowledge more effectively, we've begun to push the use of team and personal blogs. We have SharePoint, so this is a very easy site to create. Even without SharePoint, though, there are free tools available via the Web Platform Installer that make it easy for any organization to disseminate its knowledge."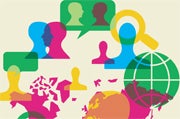 Enterprise social networks like Yammer, Spigit, and Clearvale allow employees to collaborate on projects and create a common corporate culture, no matter where they may be physically located. For example, employees at gaming network IGN Entertainment's U.S., U.K., Australian, and Canadian offices use Yammer internally to critique each others ideas, says Greg Silva, vice president of people and places for IGN.
"Yammer gives our leadership team the opportunity to see which employees are consistently contributing ideas and adding to the conversation," he says. "And because we operate in multiple locations worldwide, it gives our employees the opportunity to engage in any discussion, no matter where it started."
Bienvenido David III, CEO at Java development company TeamEXtension, uses Harvest Co-op, a Twitter-like tool that allows his team to track in real time what anyone is doing at any time.
"We use it more for keeping track of resources instead of keeping track of projects or tasks," he says. "If someone is working on something that's not planned and might affect a project -- like side requests from bosses, miscommunicated tasks, or work delays -- we catch that immediately. We all think about our day before we start, then enter our agenda into Co-Op for that day. This extra communication channel helps get everyone in sync and improves our productivity."
IT productivity win No. 8: Dream a little
The last productivity booster doesn't sound like one at all, but it can provide the greatest long-term benefits: Keep yourself open to the next great idea.
"Spend time being geeky," advises Enterasys's Casselberry. "We try to get folks to spend 10 percent of their time just looking for new stuff. Many times these geeky new tools end up making something you do way easier and save you more time overall. It's like exercising: If you find the time to do it, you actually end up being more productive (or so my doctor keeps telling me)."
Likewise, Srail says he encourages News Corp.'s software engineers to devote 20 percent of their time to "doing their thing."
"This is an idea borrowed from Google, but definitely applicable," he says. "It stimulates that little creative part of the brain everyone's got, keeps engineers happy, and has often resulted in better ideas than the product team could think of. Also, it's important to acknowledge that 20 percent will probably be about 10 percent most of the time, but that's far better than the zero percent that weighs down so many great ideas."
Related articles
This article, "Quick and easy productivity wins for IT," originally appeared at InfoWorld.com. For the latest business technology news, follow InfoWorld.com on Twitter.
This story, "Eight Quick and Easy Productivity Wins for IT" was originally published by InfoWorld.