Leaked BlackBerry Roundup: New Torch2, Storm3, Bold Touch
BlackBerry "Bold Touch" 9900/9930
The BlackBerry Bold Touch 99xx, a successor to RIM's popular original Bold smartphone, the BlackBerry 9000, is the handheld many BlackBerry aficionados have been dreaming about for years--myself included.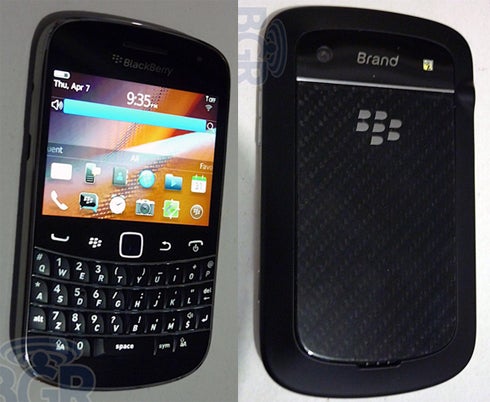 The Bold Touch 99xx looks very much like its BlackBerry-9000-counterpart, but with sleeker styling, a thinner profile and a touch screen--hence the "Bold Touch" name. The best thing, however, about the original BlackBerry Bold is still intact: The large, full-QWERTY BlackBerry keyboard, which many smartphone and gadget geeks consider to be the most functional keyboard to ever grace a handheld device.
The Bold Touch is expected to come in two "flavors:" the GSM/UMTS variant, the Bold Touch 9900, codenamed "Dakota;" and the CDMA version, the Bold Touch 9930, codenamed "Montana." Both devices should sport 640x480 (VGA) displays and pack 1.2GHz processors.
Like the other handhelds featured in this post, both versions should run RIM's BlackBerry 6.1 OS, with support for NFC, magnetometer, proximity sensor and more. The Bold Touch will also offer 3G mobile hotspot functionality to allow multiple Wi-Fi equipped devices to connect to the Web using the Bold's cellular connection. And the Bold Touch is expected to pack a 1230 mAh battery.
Read more BlackBerry Bold Touch 9900 technical specifications.
Just to recap, no official release dates have been announced for any of the BlackBerry smartphones mentioned in this post, but you can expect to hear more about at least one of them at BlackBerry World in May.
Al Sacco covers Mobile and Wireless for CIO.com. Follow Al on Twitter @ASacco. Follow everything from CIO.com on Twitter @CIOonline and on Facebook. Email Al at asacco@cio.com