How To Print Your Own Holiday Gift Tags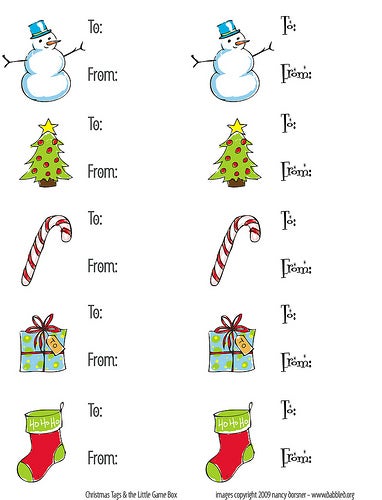 Though you can purchase packages of gift tags at just about any store that sells wrapping paper, it's a lot more fun to print your own!
You have two choices for printing out gift tags: You can print them on regular paper (thicker is better) and affix them to your presents with tape, ribbon, or colored string, or you can go the extra step and print them on sticker paper (try Avery Sticker Makers Printable Sheets).
Other fun holiday printer projects include turning photos into calendars, gifts, and greeting cards. And in past years, we've described in detail how to print your own greeting cards, how to make custom photo gifts, and how to design calendars.

Amazon Shop buttons are programmatically attached to all reviews, regardless of products' final review scores. Our parent company, IDG, receives advertisement revenue for shopping activity generated by the links. Because the buttons are attached programmatically, they should not be interpreted as editorial endorsements.