New figures show that Internet Explorer has slipped to only a 55% worldwide market share --- but the bigger, hidden news is that Chrome may eventually become the most-used browser in the world.
Computerworld reports that the latest figures from Net Applications show that in April IE dropped eight-tenths of a percentage, to 55.1%, a new low for IE.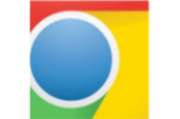 This is merely a continuation of the browser's long, slow, steady decline. The news wasn't good for Firefox, either, whose market share fell two-tenths of a percentage point to 21.6%. Firefox has been steadily declining as well.
But Safari and Chrome were both up in April. Safari was up five-tenths of a point to 7.2%, and Chrome was up four-tenths of a percentage point, to 11.9%.
What's the common denominator here? Mobile. Safari is the default browser for iOS, and Chrome is the default for Android. (Actually, the Android browser isn't exactly precise Google code, but it's close enough, and syncs with the computer versions of Chrome, for example.)
Mobile Internet use will eventually dwarf computer use. The New York Times reports, for example, that:
"Google says mobile searches are growing as quickly as Web searches were at the same stage in the company's early days, and they are up sixfold in the last two years."
Android will clearly dominate the mobile market, and has already begun to do so. One more piece of evidence: A recent Nielsen survey shows that 50% of those who recently bought a smartphone bought an Android one, versus 25% for iOS, and 7% for Windows Phone 7 and Windows mobile. And only 7% of those who plan to buy a smartphone will opt for Windows Phone 7.
With Chrome gaining market share on PCs and Macs, and IE and Firefox losing market share, and with Chrome eventually dominating mobile browsing, one day Chrome will likely become the world's most popular browser. It may not come soon, but expect it to arrive eventually.
This story, "Chrome Browser Seems Destined to be World's Most Popular" was originally published by Computerworld.