Page 2 of 2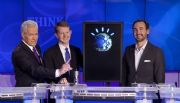 Performing big analytics
To enable this knowledge discovery, a novel approach to big data is needed. Legacy analytic database solutions, as well as many modern offerings, aren't meeting the big analytics challenge.
For one, many organizations have created expensive static workarounds to the dual problems of big data and big analytics -- from laborious database tuning with armies of DBAs, to proprietary hardware -- which are not conducive to this new era of intense analytics.
Many companies also utilize databases originally designed for transaction processing in the 1980s, not the big analytics of today's hyper-fast business landscape, and are only able to pull from structured data sources but not unstructured sources such as the Internet, social media or even satellite imagery. Finally, old and slow solutions such as these are combined with today's complex data warehousing solutions, and unable to draw out critical insights on business buried by this complexity.
By contrast, the new generation of analytic platforms solve the big analytics problem by integrating on two broad levels. On the infrastructure level, they integrate and leverage existing hardware and software technologies while satisfying the most demanding analytic requirements. On the data level, these platforms seamlessly integrate analytic algorithms written in any language and run them completely parallel inside the platform next to the data. The modern analytic platform is also able to integrate with and consume data, whether structured or unstructured, from multiple data sources in and out of the enterprise.
Big Analytics in Practice
We witnessed what Watson could accomplish on a game show with big analytics, but organizations across the globe are also benefiting from this new focus that goes beyond big data.
Government agencies are examining patterns, relationships and correlations to more accurately identify security threats or predict the impact of geopolitical events -- revolutions and protests in Libya, Egypt, Tunisia and elsewhere come to mind.
Retailers analyze data from a nearly unlimited number of sources. Structured information from in-store customer data and live click-streams is one source, while Twitter, Facebook feeds and market news provide a rich store for unstructured "sentiment" analysis. By analyzing these complex data iteratively, rather than incrementally, retailers rapidly identify product affinities, up-sell opportunities and optimize pricing to drive profitability.
Financial firms, meanwhile, utilize big analytics for trading, fraud and risk assessment as well as new financial regulations now requiring firms to complete standardized portfolio stress testing. Big analytics drills into the complexities of investments never previously explored.
Typically identified as the core challenge facing information-intense business, big data is only part of the puzzle. And Watson isn't the only one proving companies should pay just as much attention to solving big analytics as they do to solving big data. New analytic platforms prove it as well: the ability to rapidly analyze fresh data from multiple sources, ask creative, complex and iterative questions of that data and get useful answers in a timely fashion are the crux of big analytics, creating new opportunities and giving organizations true competitive advantage.
ParAccel is the developer of ParAccel Analytic Database (PADB), the world's fastest, most cost-effective platform for empowering analytics-driven businesses. ParAccel enables organizations to tackle the most complex analytic challenges and glean ultra-fast deep insights from vast volumes of data. Data-driven businesses in financial services, retail, healthcare, government and more are taking advantage of ParAccel to tackle critical, time-sensitive questions outside the scope of conventional data warehouses and existing analytic tools. For more information contact info@paraccel.com or visit http://www.paraccel.com.
Read more about data center in Network World's Data Center section.
This story, "Watson Teaches 'Big Analytics'" was originally published by Network World.