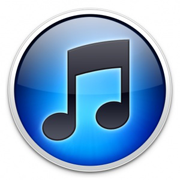 Apple won't let iPhone users update the smartphone's iOS over the air because it wants people regularly returning to iTunes, an analyst said last week.
But another countered that Apple will be forced into making the move to over-the-air updates.
Earlier this week, Apple blog 9to5Mac cited several unnamed sources who said that with iOS 5 -- the operating system slated for launch alongside the next-generation iPhone -- Apple will let some customers grab OS updates over carriers' data networks.
If accurate, 9to5Mac's report would put Apple in the same boat as rival Google: Android smartphone users receive their OS updates over the air, and do not have to connect their devices to a personal computer.
Apple, on the other hand, has always required iPhone owners to connect their phones to a Windows PC or Mac, then run iTunes to grab annual major iOS upgrades and the intervening minor updates.
Charles Golvin, a senior analyst with Gartner Research, thinks Apple likes it that way.
"Apple is happy with the [iOS update] delivery through iTunes because it brings the customers back to iTunes regularly," said Golvin. By getting users into iTunes for updates, Apple has more opportunities to sell digital content to customers, Golvin added.
He also saw problems with over-the-air updates, including their size.
"They are, without a doubt, much larger than Android's," Golvin said. "But over-the-air updates would also be at the mercy of the quality of the cellular signal. And iTunes does backups, which Apple would have to do to the cloud instead."
Those backups make migrating to a new iPhone, or restoring an existing iPhone, a snap. "That's an untold story," Golvin said. "Every time I get a new Android smartphone, I have to download the same set of apps."
But even Golvin recognized that there are benefits to updating a smartphone without a computer. "It gives customers the feeling that they're getting something for nothing, delivering new features" to those who rarely sync their iPhones to a PC or Mac, said Golvin. "Google uses over-the-air update to promote an ongoing engagement with customers."
Jack Gold, an analyst at J. Gold Associates, disagreed with Golvin's take that over-the-air updates are unlikely.
"Apple's getting a lot of push back about the iTunes requirement," said Gold. "There are a lot of users who rarely use iTunes because they already buy [content] and update all their apps over the air. And what about emerging markets? A lot of people there don't even own a computer."
Apple has aggressively pushed the idea that an iPhone -- and even more so, the iPad -- can be a primary computing device, noted Gold. "So by requiring iTunes and a computer, Apple is forcing customers to deviate from their preferred mode of use."
At some point, Apple will be forced into offering over-the-air iOS updates. "I don't think they can avoid it," said Gold.
Both Golvin and Gold had alternatives to comprehensive over-the-air updates that Apple could institute in the short term.
Golvin suggested that rather than overload carrier networks with updates, Apple could simply provide an update availability notice to iPhone owners. Gold, on the other hand, urged Apple to notify users but offer the option of over-the-air updates.
"It's preferable if they'd let me do it my way," said Gold. "There are all kinds of scenarios when I'd rather do it as a sideload through iTunes."
"Apple could do over-the-air updates, but make sure you were on a Wi-Fi network," countered Golvin.
From his perspective, Apple can't move on over-the-air updates until it launches its long-anticipated move to the cloud. "It's clear they will release some kind of cloud strategy, what with the rampant speculation of the acquisition of the Lala music service and the construction of the [North Carolina] data center," said Golvin. "In long-range terms, the use model is that data wants to live in the cloud. That's the future."
According to 9to5Mac, Apple will deliver iOS updates to Verizon customers later this year. A spokeswoman for Verizon, however, declined to comment.
Gregg Keizer covers Microsoft, security issues, Apple, Web browsers and general technology breaking news for Computerworld. Follow Gregg on Twitter at @gkeizer or subscribe to Gregg's RSS feed . His e-mail address is gkeizer@computerworld.com .
Read more about mobile oses in Computerworld's Mobile OSes Topic Center.
This story, "Analysts Split on iPhone Over the Air Update Buzz" was originally published by Computerworld.