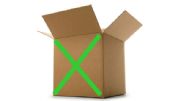 Develop reports that an unnamed EA studio received early builds of the successor to the Xbox 360 last month. The new system doesn't yet have a name or a case -- it's currently being stored inside a PC shell, but this is nothing unusual for console prototypes, according to Develop's "well-placed" source.
The source believed that Microsoft was gearing up for an announcement to rival Nintendo's reveal of its new console at E3. They believe that the new console will launch by the end of 2012, but an announcement in some form will show up around E3 time. The existence of the new hardware is given further credence by Microsoft's recent job postings for "Graphics Hardware Architect" and "Performance Engineer" positions in the Xbox Console Architecture Group, which were seeking employees to be "responsible for defining and delivering next generation console architectures from conception through implementation."
No specifications for the new console are available at this time, but it will apparently feature "enhanced support" for Kinect.
Microsoft and EA have, unsurprisingly, declined to comment.
UPDATE: Eurogamer claims to have a source of its own who believes an E3 2011 reveal is "unlikely." Given the anonymity of sources on both sides, it's difficult to know who to believe at this stage.
This article originally appeared on GamePro.com as EA Has New Xbox
This story, "Report: EA Already Has New Xbox Hardware" was originally published by GamePro.