Page 3 of 3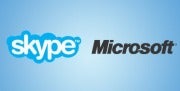 In 2010, the smartphone leaders in North America were RIM at 33% and Apple at 20%, according to Pyramid. But RIM is declining while Apple is growing strongly, according to Bokun. Nokia's share of the smartphone market was about 2% to 3%, and Bokun expects it will be about the same going forward (though she thinks Microsoft's acquisition of Skype, if the VoIP software is integrated as part of the Windows Phone OS, could add 2% to 3% more in North America).
"There's no miracle [for Nokia-Microsoft] in the North American market," Bokun says.
John Cox covers wireless networking and mobile computing for Network World.
Twitter: http://twitter.com/johnwcoxnww
Email: john_cox@nww.com
Blog RSS feed: http://www.networkworld.com/community/blog/2989/feed
Read more about anti-malware in Network World's Anti-malware section.
This story, "Android Vs. Windows Phone 7: The Coming Mobile Battle" was originally published by Network World.