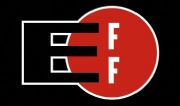 Could the Electronic Frontier Foundation - that bulwark of free speech -- possibly have caved in to the run-amok censors masquerading as British judges?
Well, if you're up on your gossipy news today you have probably heard of the censorship brouhaha embroiling the British press, courts, Parliament, various celebrities, Twitter users worldwide, and one poor sap of a soccer player who has apparently been carrying on with a woman not his wife. At the center of the mess is one of those "super-injunctions" peculiar to the British legal system, which in this case accomplished absolutely nothing except to guarantee that millions more people now know that footballer Ryan Giggs has been scoring at will with one Imogen Thomas, who I've seen described as a minor celebrity of some sort.
The Electronic Frontier Foundation's Jillian York wrote a sober and enlightening analysis of the legal issues involved, an analysis that I saw on my Google Reader but could not find - then or as I type - on EFF's Web site.
Yes, I thought the worst (it's what journalists do) and wondered if perhaps the heavy hand of British jurisprudence had reached across the pond and somehow cowed EFF into pulling the piece - it did name Giggs, after all, still a no-no there -- just as it has apparently turned the British press into a whimpering bowl of Jell-O.
I emailed York asking for an explanation - last line: "It couldn't be ... could it?"
After several minutes ticked by with no reply, I began to imagine York being under some kind of super-secret, double-probation, international gag order and reached out to EFF public relations contact Rebecca Jeschke for help.
"I doubt we're concerned about the British courts, but I'll check," Jeschke assured me. "Someone probably just hit the publish button too soon."
Five minutes later, Jeschke gets back to me with the scoop: Someone hit the publish button too soon. The post should be back up on the EFF site within an hour, maybe two.
Or so she says. I mean that's what you'd expect someone to say if they were covering for a colleague who was under a super-secret, double-probation, international gag order.
Welcome regulars and passersby. Here are a few more recent Buzzblog items. And, if you'd like to recieve Buzzblog via e-mail newsletter, here's where to sign up. Follow me on Twitter here.
This story, "EFF Blog Post Decrying British Censorship Goes Missing" was originally published by Network World.