Classroom Conundrum: Take One Tablet, One Laptop, or Both
So what will it be--a tablet or a laptop? Come on, summer's speeding by and you'll be locked into a drab classroom sooner than you think. Tablets are all the rage today, but can a tablet replace a laptop in your must-have dorm-room gear bag? Maybe...or maybe not.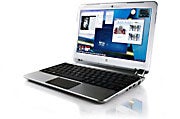 The right hardware for you depends on what types of classes you plan to take, how intensive you expect your on-screen coursework to be, and which type of device you prefer. A tablet may not fit the needs of journalism, business, or law students, who must perform endless research and compose long documents, but it's perfect for chemistry or physics students who need a finger-friendly touchscreen for annotating formulas, or for medical school students who need an easy-to-balance slate as they make their rounds in a hospital.
It may be that you'll want both a laptop and a tablet. Tablets are perfect for catching up on your notes while commuting to class by carpool, train, or bus; for taking notes unobtrusively; for reading; for tapping out email missives; and for Web surfing in a café or public area. A tablet can also act as a second, independent screen that you can use to call up Web references while writing on your laptop.
But versatile as it is, a tablet has limitations. Notably, it doesn't handle multitasking among multiple open windows well, nor does it offer convenient control over full-bore office apps like Microsoft Word, Excel, and PowerPoint.
Last year, Brooklyn's Long Island University was one of many that doled out Apple iPad tablets to incoming freshmen and transfer students. The maneuver was popular among students, but it didn't free them to leave their laptops at home; instead they used the tablet as a tool to complement their laptop as they walked around campus.
Use Scenarios

To figure out what will work best for you, you'll have to look in the mirror and assess your needs. To help you get started, we've invented five use scenarios and suggested how a tablet would likely fare against a laptop in each one.
Taking Notes in Class
The winner here depends on how you type. If you're a touch typist, be aware that the on-screen keyboards of tablets are noticeably harder to type on at the same speed and with the same accuracy that you're used to achieving with a physical keyboard. The absence of tactile feedback makes them harder to type on by feel--for example, when you're looking up at the board and not watching where your fingers are falling.
Hunt-and-peck typists, on the other hand, may prefer a tablet. Its chief advantage is its long battery life, which means that you may not need a charger to get through your day.
Writing Papers
The laptop wins here, hands down. You enjoy the benefits of a large screen, plenty of ports to back up to media and to the cloud, and a solid keyboard to type on. You also have easy drag-and-drop functionality between open windows, plus more-powerful note taking, annotation, and word processing tools than tablets offer.
You could retrofit your tablet--by using an adapter or cable to connect the tablet to a large-screen LCD monitor, and by using an external Bluetooth or Wi-Fi keyboard and mouse (on Android) to navigate the screen--to approximate the laptop experience. But the resulting hodgepodge goes against the clean elegance of having a tablet to begin with. Some options, like the Asus Eee Pad Transformer TF101 with its Mobile Docking Station, come close to duplicating the netbook experience (the dock has a netbook-size keyboard, an extra battery, USB ports, and a touchpad for pointer navigation of the touchscreen); but most fall far short of that goal.
For writing a dissertation, you'll need office tools more robust than those available on either Apple's iOS or Google's Android platform; and you'll want a screen with a diagonal size larger than 10 inches to review your work on. You'll also want the full control and better ergonomics that a laptop keyboard and a mouse offer.
Reading Books
If you plan to buy ebooks for your next English Lit class, you'll find that reading them on a tablet is infinitely easier and more comfortable than reading them on a laptop. No contest.
The only reason to consider a laptop for reading ebooks is if the ebook you need is part of a textbook service offered for PCs but not for tablets.
Roaming Around Campus
Tablets have the edge on laptops for reading, Web surfing, and even light writing activities. A tablet's light weight, lengthy battery life, and ability to power up quickly contribute here. In recent years, many institutions have added laptop-friendly desks to libraries, lobbies, and student lounges; but any bench, bar stool, building stoop, or stadium bleacher seat is friendly enough for tablet use.
Photos and Videos
If you're a film, art, or photography major, or if for other reasons you'll be editing long videos or large image files, you'll need a laptop. Tablets, even with the help of external or cloud-based storage, don't possess the software tools or the graphics muscle to do such work efficiently. Tablets are terrific for playback, however, and make fine platforms for showcasing your handiwork.
Hard Choices in Hardware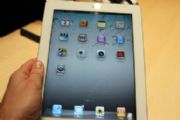 Buying a tablet? Obviously, Apple's iOS-based iPad 2 has a huge lead in the number of available apps over Android-based and WebOS-based tablets. But nose around the respective app stores and look at the offerings applicable to your area of study. You may find more resources available in one platform than in the others. Storage remains a differentiator. You'll need to get used to storing documents in the cloud, too, on services like Google Docs or through apps like Evernote--especially if you choose an iPad. Alternatively, you can buy a storage device that connects to the tablet over Wi-Fi. Google's Android gives you a little more flexible: Some tablets have MicroSD card slots, SD Card slots, or even USB ports.
The hardware differences between tablets are vast, however, and they will determine how easily you can share documents and files.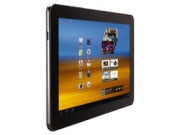 Apple's iPad 2, with its 9.7-inch, 1024-by-768-pixel touchscreen and its 0.34-inch thickness sets the standard in walkaround computing, providing Wi-Fi connectivity in its least expensive version and 3G mobile broadband at the top of the scale. The main challengers to the iPad are the numerous tablets that run Google's Android 3.1 Honeycomb operating system. The Android tablets seem better suited to saving and accessing files, but the experience can vary greatly from one tablet to another. Current standard-bearers among 10.1-inch Android 3-class tablets include the Samsung Galaxy Tab 10.1--which is microscopically thinner than the iPad 2--and the Motorola Xoom.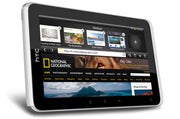 Some unique tablets, including the Asus Transformer mentioned earlier, are making an impact on the market. The HTC Flyer, for example, is a snappy 7-inch Android 2.2 tablet with a cool extra: an active stylus that lets you write on the screen as easily as you could handle a pen and paper. For now, the software that the stylus works with is limited to HTC's offerings, but you can't get pen input elsewhere. Still, a tablet with a 7-inch won't be able to replace your laptop.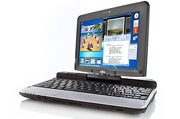 A solid example of a usable Windows 7 tablet is the Fujitsu LifeBook T580, a convertible system that offers a real keyboard and a display that rotates so that you can open and shut the unit like a netbook or use it as a thick but powerful tablet. With a 10.1-inch display, a four-finger capacitive touchscreen that supports digital pens, and an Intel Core i3 or i5 processor, this convertible laptop packs a reasonable punch for its small size. On the other hand, it starts at $999, a price comparable to what you'd pay for a netbook and a tablet together.
So what's the bottom line for students? The notebook is still the all-around king of campus computing, but a well-chosen tablet can lighten your backpack as you roam campus and can help you make more-efficient use of a school day.
Robert S. Anthony is a New York-based technology journalist. He writes a tech blog called The Paper PC.
For comprehensive coverage of the Android ecosystem, visit Greenbot.com.