Control Your PC from a Tablet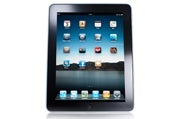 Tablets let you take work on the road, but they can't replace a desktop or laptop for every function. The next best thing to having a PC on hand, perhaps, is the capability to control your computer remotely from a tablet.
There are dozens of apps for the iPad and for Android tablets built to let you access your PC from a distance. And while there are similar apps for smartphones, the small screen size interferes with the experience. We put some of the leading tablet downloads through their paces. Which apps deliver the best blend of control, performance, and convenience? Here's what we found in tests on an iPad and on an Acer Iconia A500 tablet running the Android "Honeycomb" OS.
For comprehensive coverage of the Android ecosystem, visit Greenbot.com.
Control Your PC from a Tablet

Amazon Shop buttons are programmatically attached to all reviews, regardless of products' final review scores. Our parent company, IDG, receives advertisement revenue for shopping activity generated by the links. Because the buttons are attached programmatically, they should not be interpreted as editorial endorsements.