Page 2 of 2
Still, just two and a half years ago, organizations were praising netbooks. ABI Research claimed huge numbers of netbooks would be sold -- 35 million is their prediction.
Big hardware vendors were seemingly caught unaware of the netbook trend, while the manufacturing titans of Taiwan and China were rapidly embracing it. The netbook looked rosy, inexpensive, and with apparent high consumer demand.
But netbooks were murdered, and this is the story of how. Those found guilty have to pass three tests: motive, opportunity, and a weapon. There were lots of conspirators, each with a motive. The weapons were surprisingly numerous, too. Each one has a different opportunity. No single one of them murdered them, and while there was conspiracy, there was also the accident of bad timing: the right formula at the wrong time.
The big squeeze
Netbooks became pinched from several directions. First, smartphones functionality increased to the level of small (if difficult to functionally use) computers. The first nail in the coffin came with the release of the iPhone, followed shortly by phones based on a Linux derivative, Android. The iPhone met with fabulous sales across the planet and gave much needed software boost. Each smartphone operating system was the derivative of a mature desktop and notebook operating system-slimmed of extraneous items to form a core of applications to suit the form factor-and added features of Internet access and GPS systems. Conveniently, smartphones from Apple and Google were initially released on GSM mobiles platforms, opening a world-wide market.
HP countered their lack of a smartphone-class offering by acquiring Palm, then announcing a new web operating system. Microsoft bored the world with the ever-so-slow release cycle of their smartphone, based on a new version of Windows Mobile. And while the world had seen several Linux-based smartphones, Google took a Linux basis, and evolved the Android platform on their own to suit smartphone hardware makers-and to allow them to compete with Apple.
Laptop/notebook counters to the netbooks also arrived on the scene quickly. Apple released the MacBook Air, a sub-three pound, SSD-based machine at a price initially nearly eight times the inflation-adjusted OLPC price ($1,799). Dell countered with the M1330-light and feature-packed-to be eventually replaced by a genuine netbook, the Dell Inspiron Mini 9.
Another squeeze came from a different angle: the Apple iPad. With an entrance point at only double the inflation-adjusted price of the OLPC (at $499), here was another SSD-based device-but without a pesky keyboard, that used what was still another cut into the netbook-an evolved software application ecosystem, based on iTunes as a delivery portal that already existed for the iPhone. The iPad could use much of the software developed for the iPhone creating an instant ecosystem.
In the interim, the OLPC development groups struggled, and finally delivered the XO-1 model, rapidly followed by other OLPC models and sold them to governments across the planet. The OLPC machines, and netbooks in general, have no inherent operating system-based software ecosystem, and as download sites specific to operating systems, the iPhone/iPad/iTunes combination has proven to be a strong asset and competitive edge in terms of motivation towards purchasing Apple equipment. To an extent, the same is true of the Google (and Amazon) Android "app stores" (Apple is trying to trademark "App Store", so it's uncertain how long this term will apply generically).
If there was an appetite for easy-to-use, lightweight, entertainment and light computing devices, the netbook was supposed help fulfill that dream. Instead, it's been replaced in functionality by lower priced computers (a version of the MacBook Air became available for $995) having more capacity and better specs than the OLPC-while retaining light weight, high battery power conservation, and SSD devices without a plethora of jacks and an integral DVD drive-and the smartphone and pad/tablet genre.
Tablets are usually lighter than even netbooks. Tablets, like the iPad, Xoom, Amazon Kindle versions, have a cost that's either close to the inflation-adjusted OLPC price or only one multiple, rather than 10 times the OLPC's target price where fatuous notebook systems are priced. Low-cost or free applications and an evolved ecosystem of application selection and delivery mechanisms-usually via 3G mobile carriers-also mean that netbooks comparatively suffer, as do other notebooks and desktops, from an Internet connection guarantee.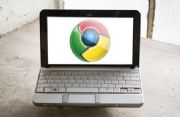 Dead, but not forgotten
The OLPC and its progeny, netbook machines, are essentially dead but will become an interesting footnote in history. Netbooks were reviled as toys, but unwittingly, they caused a revolution in small form factor, yet highly functional mobile device offerings.
While small systems, smartphones, and even tablet machines were invented before the OLPC was announced, the OLPC crystallized criticisms surrounding the laptop/notebook drove change. Microsoft to reconsider the value of XP, hardware devices to seriously start to use SSDs (starting a consolidation of the hard drive industry), and the barrier-to-entry for world-wide computing was effectively lowered-with variety. The netbook was squeezed to death, but perhaps we're happier for that.
Update
Sugar Labs wants the world to understand that the OLPC isn't dead. They notified me about the fact that the mission is still there, and undoubtedly, the need is still there. The Netbook is one of the progeny of the OLPC project, and in contrast, it's laying face down, bleeding on the carpet, as tablets, smartphones, and down-sized notebooks have flooded the marketplace. Proletarian computing has met the heavier profitability and popularity of other categories, and met its match.
This story, "Who Killed the Netbook?" was originally published by ITworld.