Page 2 of 2
We Hope Will Come True: Windows 8 Will Arrive Early

When will Windows 8 ship? A new rumor says the date could be as early as next April, months ahead of schedule. Windows 8 is designed to run on tablets and PCs, and as Technologizer's Harry McCracken points out, Microsoft has good reason to push the new OS out the door: Redmond is currently a nonentity in the tablet business, and it wants to change that situation ASAP.
We Hope Won't Come True: Nintendo's Next Console Will Be a Pricey, Premium Box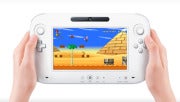 The Nintendo Wii was a huge hit because of its clever, motion-sensing remote--and because it cost less than its more-powerful competitors, the Sony PlayStation and the Microsoft Xbox. The Wii was both fun and cheap, an appealing combo for casual gamers. Nintendo's president has said that the Wii U, the Wii's the new and improved successor, will cost more than the original system, but we're still waiting on a price. If Nintendo plans to reach the same crowd that found the Wii so appealing, it won't charge more than $300 for the Wii U.
We Hope Will Come True: The Apple iPhone 5 Becomes Available on Both AT&T and Verizon Wireless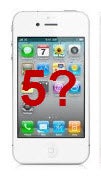 Assuming that the next-generation iPhone arrives in September or October, a dual launch on the two largest U.S. wireless carriers makes sense. Verizon began selling the iPhone 4 in February, and a fall arrival of the iPhone 5 (or iPhone 4x) probably wouldn't upset many of Big Red's early iPhone adopters, though some of them might experience a wave of buyer's remorse. From Apple's perspective, a two-carrier launch could help the iPhone grab market share from the advancing Android horde.
We Hope Won't Come True: Kinect Has a Future in the Sex Biz
Purveyors of porn are often early adopters of new technology, and Microsoft's motion-sensing Kinect device may be the next big thing in a-partner-would-be-nice-but-this-will-have-to-do ersatz encounters. Microsoft has washed its hands of Kinect sex games, but that hasn't stopped game developer Thrixxx (yeah, Triple X) from releasing a demo video showing how a Kinect sex game might work. We won't link to the clip, but we suspect that Kinect's hands-off approach to simulated whoopee may leave more than a few players unfulfilled.
We Hope Will Come True: Sprint and T-Mobile to Get the iPhone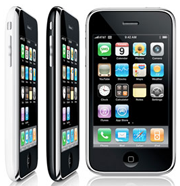 Jeffries & Co. analyst Peter Misek predicted in May that Sprint and T-Mobile would get the iPhone by the 2011 holiday shopping season. This now seems increasingly likely. To combat Android's growing market share in the United States, Apple must expand the iPhone's reach to all four major wireless carriers--or all three, if the proposed AT&T/T-Mobile merger wins federal approval.
We Hope Won't Come True: Apple iPad 3 Arrives This Fall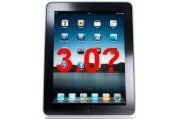 Rumors that a next-generation iPad will arrive in the fall just won't die. Whether you call it the iPad 3 or iPad 2 Plus, the alleged higher-resolution slate will reportedly coexist with the iPad 2, but target a business or otherwise upscale clientele, gossipers say. Well, we say that the next iPad won't arrive until 2012. Apple owns the tablet business for the time being, and it doesn't need to rush a new model to market.
Disagree with our takes? Heard other rumors you hope will or won't come true? Sound off in the Comments section.