Page 2 of 3
Android App Fail #3: Skype
Skype has been a downer for Android users since day 1. Initially, the app was limited only to Verizon phones. Then last October, Skype finally launched platform-wide support--but the experience, to put it nicely, was about as appealing as rotten eggs. Skype's Android offering was restrictive and confusing, with different versions for different carriers and tons of restrictions on how you could place calls.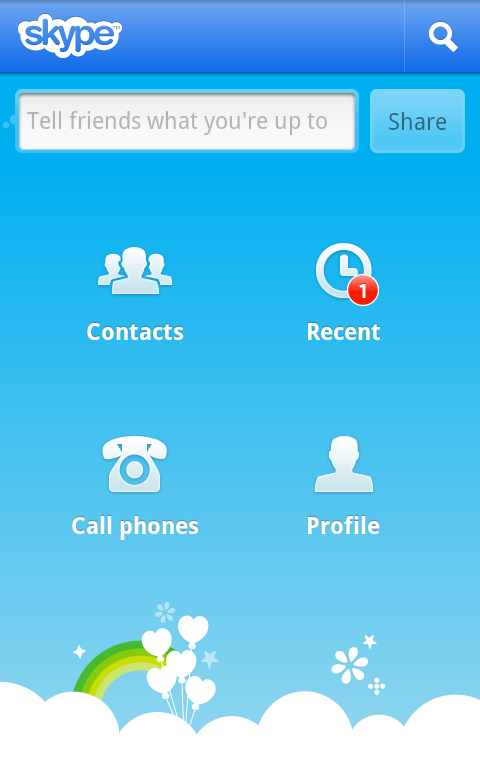 Skype's Android efforts have gotten a little less lousy over time, but the company's app approach still leaves plenty to be desired. The most glaring omission is the feature most users want: Skype-based video calling. Just in the past month, Skype has started to offer video chat to Android devices, but so far, only four phones are supported.
The workaround: A free app called Fring supports video chat on most Android devices; the only catch is that you can chat only with other users who also have this app installed.
If you're using an Android Honeycomb tablet or a phone with Android 2.3, you can use Google's preinstalled Google Talk app to video-chat with anyone else signed into the service from a phone, tablet, or PC.
Or, if you're feeling adventurous, you can try installing an unofficially modified version of the Skype app onto your Android device. A couple of different versions exist; try them at your own risk.
Android App Fail #4: Instapaper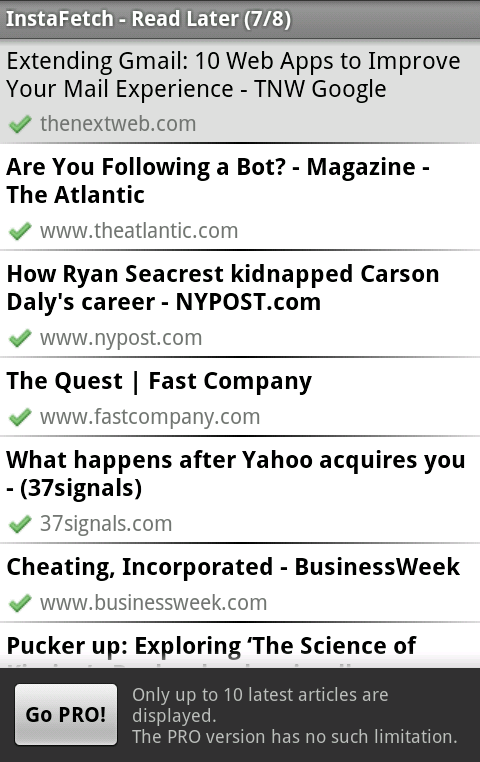 Instapaper is a great tool for saving stories so you can read them later. The only problem: Its developer doesn't support Android--and, based on the Apple-centric and Android-critical remarks posted to his personal blog, I wouldn't place any wagers on him jumping on the bandwagon anytime soon.
The lack of an official app for such a popular service is annoying, to say the least--but it doesn't have to be detrimental.
The workaround: If you're set on using the Instapaper service, you can find several good third-party clients within the Android Market. I like InstaFetch; EverPaper is another popular option. If you don't mind ditching Instapaper altogether, you can get pretty much the same features with Read It Later, which does offer official Android support. Or you can use an Android-friendly note-taking app like Springpad or Evernote to clip pages and perform a whole lot of other functions, too. Personally, I find that to be a more useful and robust solution.
Next: Google Calendar