Page 2 of 2
Should I Stay or Should I Go?
Though most developers believe that HTML5 is improving, they say that native apps still run better and faster than browser apps in real-life use cases.
One reason for this state of affairs involves the app's access to the phone's features. Many developers say that HTML5 apps can't yet control and take advantage of a smartphone's various hardware features--such as its processor and its accelerometer--as well as native apps can.
Nevertheless, considerable debate surrounds the question of how fast HTML5 is approaching parity with native apps when it comes to controlling the hardware assets of smartphones.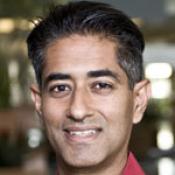 "JavaScript bindings that expose features such as location are of course already available on most mobile browsers," says Sy Choudhury, product manager at Qualcomm CDMA. "Within the next six months, we'll see this evolve to include even richer versions of location, plus new functionality such as WebGL to access the GPU, camera/camcorder access, and richer audio control beyond what exists today."
Choudhury and his team are responsible for optimizing the performance of Web browsers and operating systems on Qualcomm's Snapdragon processors for mobile devices.
"A few months ago, demos started to emerge from various browser vendors that highlighted the capabilities these apps can take advantage of, such as the accelerometer, device orientation, geolocation, and camera integration," adds Mozilla mobile browser product manager Thomas Arend. Arend points to the example of the Dashboard highlighted at the Mozilla developer site.
Delivering a consistent experience is also an issue. HTML5 browser apps run differently from browser to browser and from device to device, some developers say, making it difficult for developers to ensure that all mobile consumers will like the way an app works in their setup.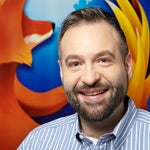 But adopting a browser-based approach isn't necessarily a disadvantage, Arend says. "Using the Web as a platform [using HTML5, CSS3] is the most promising path to a consistent and personal user experience across devices and platforms, rather than a siloed experience from device to device," Arend says. "A well-designed Web app can be indistinguishable from a native application for the user."
As with any new technology, adoption will take place on the pattern of a bell curve. And early adopters have already started to take action. Pandora has announced a switch to HTML5 for its application, for example, and the cloud storage company Box.net says that it will take the HTML5 route as well. Also intriguing: One juicy rumor asserts that Amazon will soon release a browser-based Kindle app made with HTML5.
Not an 'Either/Or' Issue
After all the fiery debate about native apps versus browser apps, many developers don't face an either/or decision. In fact, there may be a place for both kinds of apps.
For instance, a game developer might make a browser-based "lite" version of a game so that prospective buyers can try it out without having to visit an app store, as Mozilla's Arend points out; and if they like the game, they might decide to buy the full version as a native app.
Moreover, developers build many native apps in much the same way that they build browser apps--using the same tools--but then fit them with a native app "wrapper." For this reason, native apps and browser apps sometimes aren't as different as people may imagine.
Eventually, developers may decide between making a native app and making a browser-based app on the basis of distribution factors. A developer must ask whether distribution through an app store or on the open Internet (and through social media) is the best way to attract users to an app.
For many people, the idea of a smartphone came to their attention bundled with the concept of downloadable apps. When smartphones first reached the market, native apps clearly offered the best way of completing tasks on the device. But the situation has changed since then: With mobile browsers improving, broadband speeds quickening, and HTML5 right around the corner, many people in the wireless community are questioning the assumption that native apps are the best way to deliver content and services to mobile users.
When HTML5 arrives in full force, the mobile browser may be a better--or at least another--way.