Sick of Google Play? Android users can on dip into yet another app store. Mozilla recently announced that Firefox OS apps now run on Android. All you need is Firefox 29 for Android or higher and you're all set.
"Over the past few months, we have been working on providing a 'native experience' for Open Web Apps," Mozilla recently said on its Hacks blog. "What this means is that as a user, you can now manage your web app just like you would a native app."
Installing an app from the Firefox Marketplace works just as you'd expect it to in any other app store. Tap an app's install button and it automatically downloads to your device. Just like native apps, an icon shows up in your app drawer (but not your homescreen) after installation.
From there, tap on the icon and fire up the app just as you would any other. While I was downloading a few Firefox apps, Lookout for Android even treated Firefox apps like any other by scanning them for malware.
Unlike native Android apps that rely on the Java programming language, Firefox OS apps are built with the same technologies used to create websites including HTML, CSS, and JavaScript. Google is taking a similar tactic with its Chrome packaged apps for PC desktops.
While the notion of running Firefox OS apps on Android is intriguing, the reality of these web-centric apps is sadly disappointing. They are far slower than native apps, and the Firefox Marketplace is pretty scarce right now. Worse, some apps are not even worth using.
Open the LinkedIn Pulse news reading app from the Firefox Marketplace, for example, and you'll wind up on a web page encouraging you to download the Android or iOS app. That's not really Mozilla's fault mind you, as it is up to LinkedIn to provide a dedicated landing page for Firefox apps. Still, it shows the current level of interest in Firefox OS from major online companies.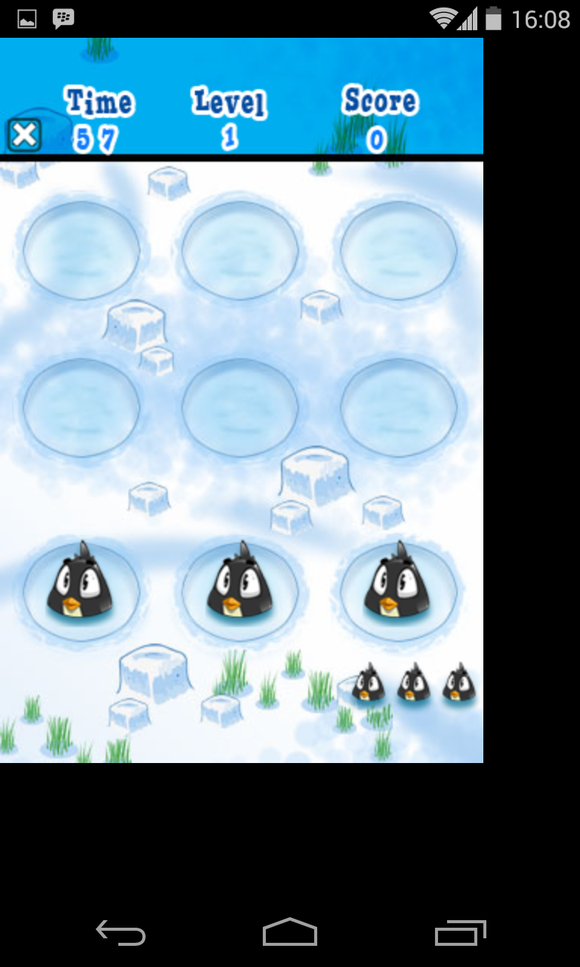 Waiting for games to load was very slow and several failed to take advantage of the full screen size available to them on my Nexus 4. In portrait mode, a game called Rooftops—listed as popular in the Firefox Marketplace—took up a third of the device screen. Turning the phone on its side to landscape mode provided a much better experience, however. Another popular game called Penguin Pop was oddly sized in both views.
Despite the success of the Play store, Android is generally friendly towards web apps. Thus bringing Firefox OS apps to Android seems like a good fit.
Mozilla's overarching goal is to advance the open web and convince developers to begin using standard technologies that work across a multitude of devices. This latest move is clearly another step down that path, highlighting the native-like capabilities of web apps. It's too bad the performance of Firefox OS apps on Android is so hit-and-miss right now.
To get a taste of Firefox OS, download Firefox for Android and visit the Firefox Marketplace to download apps to your device.
This story, "Hands-on: Mozilla's Firefox OS web apps hit Android with native-like capabilities" was originally published by Greenbot.