Macworld and Rich Stevens of Diesel Sweeties present Multitouch Theater, a weekly cartoon about Macs, iOS, and everything in-between. This week: The horror of the nineties is alive in Windows.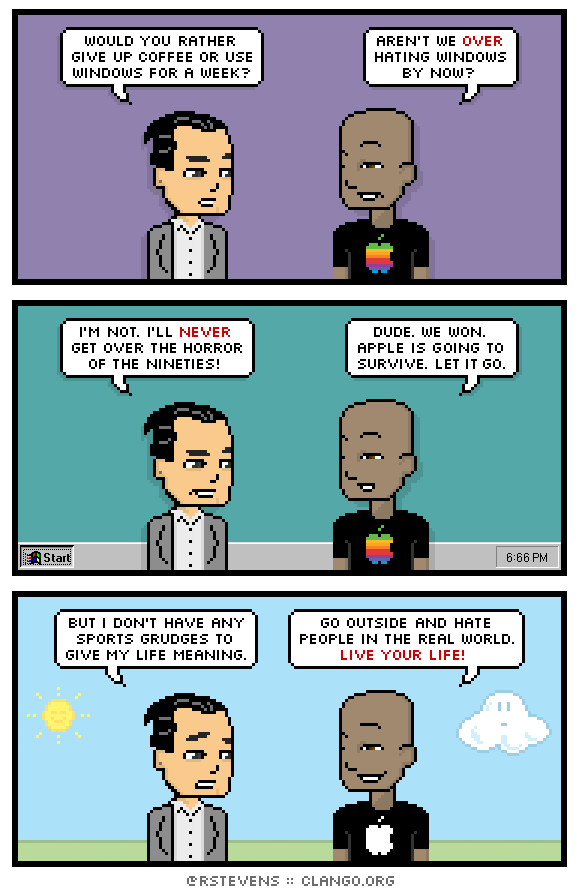 Previously on Multitouch Theater: More loyal than the family dogcow.
This story, "Comic: Windows, the horror of the nineties" was originally published by Macworld.