Page 2 of 2
Purdue's Compelling Case
Campbell began exploring his modular options for Purdue after it became apparent that the university's high-performance data center was in dire need of additional power. The facility's seemingly unquenchable thirst for electricity -- driven in part by three large server clusters built within the past three years -- was threatening to drain its co-tenants' power resources. "It's a 10-story building; we are in the basement of that building, and we consume 85% of the power," Campbell says.
An electrical upgrade was vital, but Campbell couldn't wait for the required bureaucratic approvals. "Getting an electrical upgrade... is a two-to-three-year process," he says. "We just didn't have time for the process to work its way through."
Campbell realized that he needed to do something fast or the university's research projects would soon begin suffering. He and his staff examined and rejected several potential options. "We looked at other places on campus that might have space and power available, but we couldn't find any," he explains. Colocation was also considered and eventually rejected due to logistical and cost concerns.
Running out of choices, Campbell and his team turned their attention to modular offerings and saw several benefits. Pod-based structures, which could be deployed quickly on land near the main data center, could reduce the pressure on existing resources and accommodate future growth.
Most important, the modular structures wouldn't have to undergo the same approval process as a new building. "They are considered a piece of equipment, rather than a building or construction expense," Campbell says. "So we could take this off the shelf and, in two or four months, have it up and going."
Vendor Update

Cisco Offers Its First Portable Data Center

Cisco Systems came late to the modular data center party, introducing its first containerized setup in early May. But its system features management tools that could set it apart from the competition.

Cisco offers a 40-foot container that it says can be up and running within 90 to 120 days. Like other vendors, Cisco expects customers to stock the containers primarily with its own products, but the racks inside can accommodate other companies' equipment as well.

The container can house up to 16 racks, with a maximum power capacity of 25 kilowatts per rack.

The vendor opted for a chilled-water cooling system that's housed in the floor of the container, under the racks, so equipment is less likely to get damaged if it springs a leak.

A new management tool, Cisco Data Center Operations 360, monitors rack temperatures and other metrics in real time. Customers can set the desired temperature range for each rack, and the software adjusts fan speeds and water flow accordingly.

- James Niccolai, IDG News Service

This version of this story was originally published in Computerworld's print edition. It was adapted from an article that appeared earlier on Computerworld.com.
Campbell ordered a pod from Hewlett-Packard with the idea that additional structures could be added as the need arose. The modular facility will be an adjunct to the main data center.
The approach also turned out to be significantly less expensive than any of the other options Campbell and his staff considered. "It was about half the cost of what we would pay for co-lo space," he says. There were other benefits, too. "It's extremely energy-efficient, compared to our older data center," he says. "It's more flexible . . . we can build and add as we need the growth."
The Purdue pod holds one research cluster, as will any new pods that are added later. One drawback is that the pods don't have a lot of space for people to work in. "There's plenty of room to work in the front, but it's tighter in the back," says Campbell. "You really want [to use pods] for something that you don't plan on accessing all the time."
Another challenge, Campbell says, was getting staffers accustomed to working in a facility located in an external structure. "The service support staff was already familiar with accessing anything and fixing anything in a remote way, but it seemed a lot easier when the data center was still down the hall," he says. "This [new data center] is down the street, and while they've been using all the remote stuff for years, it's made things a little bit different when an onsite visit is needed."
Supporting the Final Frontier?
Raymond O'Brien, chief technology officer for IT at NASA's Ames Research Center, is exploring the feasibility of modular data centers and is trying out a pod from Cirrascale, a Poway, Calif.-based provider of cloud-based systems and modular data centers. He plans to see if data center pods could help NASA better manage its voracious computing appetite.
"Growth estimates and other factors showed we could be on a course to exhaust available data center capacity at Ames Research Center and possibly some other NASA centers," he says. "We decided to acquire a containerized data center to better understand if this alternative would be a good way to address our planned growth."
NASA juggles scores of research projects, each with its own computing needs -- an operating model that seems almost ideal for the use of modular facilities. Being able to quickly and easily add computing and storage resources without having to deal with space constraints in existing data centers is very appealing, O'Brien says.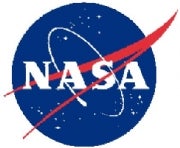 While he hasn't yet reached a final conclusion on the modular option, O'Brien says NASA has already learned an important lesson: Pay attention to cable management.
"There isn't much room inside containers," O'Brien says. "The server equipment is very densely packed, so having a good cable management approach will ensure [that] your technical support team can move around inside and easily identify the cabling associated with server and network resources requiring attention or maintenance."
While modular data centers may offer a variety of potential benefits, potential users need to be aware of some gotchas. Vendor lock-in is perhaps the biggest drawback. "You're very heavily reliant upon [a single] providers to give you service," says IDC's Bailey. "So if you buy an HP container, you've really got to go to HP for the service on that."
Users considering modular systems should also remember that there are other ways to add data center capacity without building new facilities, says Forrester Research analyst Richard Fichera, noting that two such options are virtualization and cloud computing. "People keep buying all this new stuff and packing it more densely into existing data centers," he observes. "I've known data centers that five years ago were out of capacity, but they keep re-engineering inside the existing structure and they keep stretching it out."
Bailey notes that while modular facilities are meeting the needs of a growing number of enterprises, they still aren't a good match for some organizations. "If you're a company that has a fairly predictable understanding of what your growth is going to be regarding IT technology, and if you can fairly well forecast the amount of power you'll need to service that IT load, perhaps you should go with a more traditional approach to building a data center," she says.
Bailey says that careful planning and smart utilization practices can allow organizations to reap long-term benefits from conventional data centers. An existing facility -- already bought and paid for -- may be able to accommodate more equipment, making it a better financial bet than adding a modular unit.
Paul Major, managing director of IT at Colorado ski resort operator Aspen Skiing, says prefab wasn't an option for his new data center because one of his goals was "getting all our IT people together in one place, for the first time."
Campbell says he "strongly encourages" IT managers who are considering modular data centers to visit such a facility before making a decision. "Take the time to visit," he says. "Walk into them to see how they're cabled up, and make sure it fits your environment."
O'Brien recommends keeping a close eye on the swiftly evolving modular market. "There's a lot of rapid innovation taking place," he says. "It's up to you to keep your antenna up and stay on top of all the latest developments."
Edwards is a technology writer in the Phoenix area. Contact him at jedwards@gojohnedwards.com. Additional reporting by Johanna Ambrosio.
This story, "Make Mine Modular: The Rise of Prefab Data Centers" was originally published by Computerworld.