Page 2 of 2
The fringe theories
Most pundits agree that the acquisition is big news for Windows Mobile, which is the only other major mobile OS that's available for phone makers to license. But what about the other mobile platforms on the market?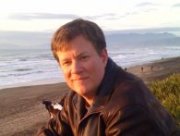 Business Insider's Matt Rosoff thinks it's time for HP to start licensing WebOS: "The only way WebOS will survive is if HP licenses it to the big handset makers who are suddenly stuck between Microsoft-Nokia and Google-Motorola," he writes. (HP has said that it's open to the idea.)
Meanwhile, Research in Motion is in trouble, independent wireless analyst Chetan Sharma told Bloomberg. The company is too small to compete with Google, Microsoft and their respective new hardware partners, and is running out of acquisition options. "They are in no man's land at this point," Sharma said.
And while much of the punditry has focused on phones and tablets, GigaOM's Ryan Lawler and Ryan Kim think Motorola acquisition is big news for Google TV. After all, Motorola Mobility makes TV set-top boxes -- like the kind loaned by cable companies and telcos -- so we could see companies like Comcast integrating Google TV with their set-top units. "By leveraging Motorola's position with carriers, Google can better solidify its bid to expand Google TV and Android into the living room," they write.
Good old bickering
What spirited debate is complete without one pundit trashing another? For this, see Dan Lyons' article, entitled "Suck on it, AppleSoft - Google pulls a rope-a-dope." Then read John Gruber's takedown, simply entitled "Balls."
A quick except from Gruber's piece: "Lyons has always been an ass, but when did he get so bitter?"
Follow Jared on Facebook and Twitter for even more tech news and commentary.