Sensor System May Reduce Falls Among Elderly, Save Lives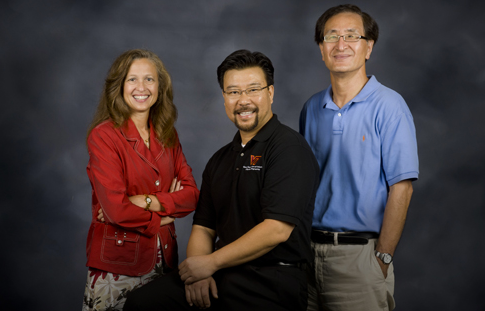 You probably wouldn't be surprised to hear that falls are pretty common among those over 65 years old. But what's more worrying is that a large proportion of these falls lead to severe injuries, which sometimes result in death. In 2009, out of 2.2 million elderly people in the US who had a fall, 581,000 ended up hospitalized, according to figures from the US Center for Disease Control and Prevention. Yikes
Fortunately, researchers from Virginia Tech and the University of Virginia have created a prototype device aimed toward preventing nasty falls. The team created a portable monitoring system with sensors that are able to measure when a potential fall risk is around (e.g. an object, a bump in the sidewalk, etc...). Worn on the ankle and no bigger than an iPod Mini (remember those?), the sensors pick up a person's speed, mobility, and gait, so what is considered a hazard is adjusted accordingly.
The early prototype will help the researchers improve the device, particularly its Remote Observation Operating Platform monitor system, otherwise known as ROOP-Alert. ROOP-Alert monitors the device and looks at more aspects of the wearer's health, such as posture and further body sensoring. When an hazard is detected, ROOP-Alert will also warn nurses or other caretakers to the danger, so they can assist the wearer, therefore helping stop falls.
This new monitoring sensor system could be a big deal to those who need it most, especially in situations where it could be, quite literally, the difference between life, horrific injuries or death.
[Virginia Tech via Physorg]
Like this? You might also enjoy...
Get your GeekTech on: Twitter - Facebook - RSS | Tip us off