Page 3 of 3
4. The desktop
Arguing that Windows is a weakness takes some work. Really, it is a potential weakness, but an important one because it is also Microsoft's greatest strength. The 80 percent to 90 percent market share Windows holds on desktops and laptops is the reason Microsoft has direct access to most of the personal computing users on Earth, so even small percentage drops in sales are problematic. Windows 7 has sold more than 400 million copies, but revenue declined 2 percent in the fiscal year that ended June 30.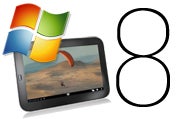 While Windows 8 will be optimized for both PCs and tablets, Microsoft is holding off on any big announcements regarding the next OS until the BUILD conference in mid-September.
"With a $32 billion chunk of Microsoft's business (Windows Client and Office combined) dependent upon Windows 8's long-term success, it is a fair statement that Windows 8 may well be one of the biggest bets any company has made in a long time," Gillen writes in a new IDC paper titled "Getting Back in the Game: Can Windows 8 Reverse Microsoft's Position?"
There have been various arguments that the PC is dead, but a more accurate description comes from 41-year IBM veteran Irving Wladawsky-Berger, who says the PC is the new mainframe: still profitable, but no longer the center of innovation.
Innovation is happening in cloud computing, and smartphones and tablets. With Microsoft struggling to gain any foothold in mobile devices, the biggest immediate danger to the Windows franchise is that smartphone and tablet buyers will delay the purchases of their next PCs.
It's hard to imagine large segments of the population doing without PCs entirely, but someone who spends hours each day with a smartphone or tablet might wait five to seven years to buy a new desktop or laptop. The 10-year-old Windows XP is still the most widely used version of Windows, after all. And as more people buy Androids, iPhones and iPads, Microsoft's share of all Internet-connected devices will erode.
"All the competitors would like to have you think that next year Microsoft hits the wall and the PC business is cut in half," Gillen says. "That is not what's going to happen. What is happening is we have a proliferation of other devices that are competing with Windows for mindshare. But at the end of the day, users, especially business users, need PCs."
Microsoft should position the PC as the hub for all other devices to connect to, from phones to television sets. The company should also consider building more software for non-Microsoft platforms, if it wants users to interact with Microsoft software no matter which device they are using. One key change Microsoft is embracing is the ARM chip architecture, popular in mobile devices and which Windows will now support in addition to Intel x86 processors.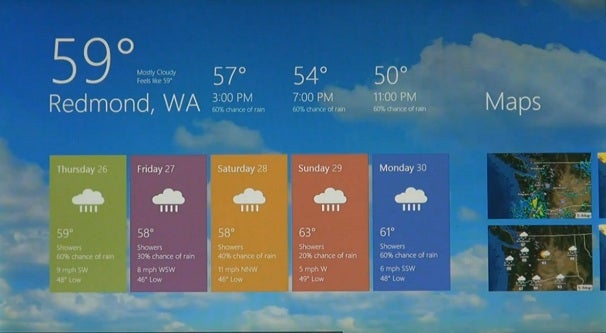 One rumor is that Microsoft and hardware partners will build an ARM-powered laptop with a removable screen that becomes a tablet when separated from the keyboard. One Microsoft advantage is that all the rich applications running on Windows will be available to tablets. But Microsoft will need a user interface that is a compelling alternative to the simplicity of the iPad, and provide strong battery life and quick if not instant startup time.
"Beyond the user interface the other question is what does battery life look like with this, whether you're talking about ARM or Intel," Miller says. "If they're not really efficient, this could bring out the worst of the ARM system and show you why nobody's been able to make a kick-butt x86 tablet to date."
On start times, Miller says, "Windows needs to get to the point where boot time isn't something people think about." Unfortunately for Microsoft, the monthly security patches are an effective deterrent to hackers yet force users into long restarts. "I don't expect that to change in Windows 8," Miller says.
Microsoft's challenge was underscored by HP's decision to try to sell its PC business. HP is the No. 1 seller of Windows PCs, but Miller says "the tablet effect is real," driving down PC sales even though there is really only one successful tablet, namely the iPad. If Android tablets ever take off, Microsoft could be in a lot of trouble.
Microsoft's response: Microsoft declined to answer Network World's questions about Windows 8, but we expect to learn more at BUILD, and we'll learn a lot more next year when Windows 8-powered devices start shipping. For now, Microsoft has set up a blog called "Building Windows 8" to discuss progress.
"Windows 8 reimagines Windows," writes Windows President Steven Sinofsky. Robust USB 3.0 support and better file management are on the way, the blog promises.
5. Web servers
Just as Windows client software dominates the desktop, Windows server software makes big bucks in the enterprise IT market. IDC numbers from the second quarter of 2011 show that Windows Server accounted for "45.5 percent of overall quarterly factory revenue and 71.0 percent of all quarterly server shipments." The rest goes to Unix, mainframes, Linux and other platforms.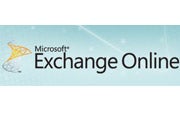 While not as impressive as Microsoft's desktop share, Redmond can count on a steady revenue stream from businesses using Windows Server to host Microsoft applications such as Exchange and SharePoint, and non-Microsoft applications from the likes of Oracle.
Microsoft's real server struggle is in the Web server space. Although Microsoft's IIS Web server software that's used with Windows powers more than 60 million websites, that only accounts for 16.8 percent of the market, which is dominated by the free software Apache, according to Netcraft.
Also according to Netcraft, nine of the 10 most reliable hosting companies run Linux or FreeBSD, with just one using Windows. Surveys by W3Techs show Linux and other Unix-like OSs account for 64 percent of websites.
These numbers wouldn't include private intranets, but the fast-growing world of the public Web is one where Microsoft would like a stronger foothold. Few people actually use Linux desktops, but Linux enthusiasts will tell you that when you point your browser to Google or Facebook, you're using a Linux-powered service.
Microsoft's Web server problems date to the early 2000s when security holes gave the company's technology a bad reputation, Gillen says.
The technology has improved, but Linux and Apache are free, and therefore hard to beat.
"I think they've got the technology there, they're marketing it pretty well," Miller says. "The [Microsoft] server guys are running on all cylinders and understand how these things are working."
The Web has been crucial to our daily lives for years, but is taking on even greater prominence as cloud computing technologies move consumer applications and business services from home computers and private data centers to online services. But if Microsoft can't build the servers that power third-party websites, the company can build clouds of its own.
Office 365, released this year, brings Microsoft's Exchange, SharePoint, Lync and Office to the cloud, and has been well received, an important step in Microsoft's competition against Google Apps. Perhaps just as important to Microsoft's long-term success is Windows Azure, a service that lets developers build Web applications and host them in Microsoft data centers.
So far, Azure is far behind Amazon's Elastic Compute Cloud in the market for building and hosting websites. But a successful Azure, Gillen argues, could sidestep the Windows Server problem by giving developers a simpler way to build applications. Azure even has an advantage over Amazon in that its platform-as-a-service model abstracts away a lot of the operating system management required of Amazon customers.
At the recent LinuxCon conference, open source advocates said the next innovative Internet businesses along the lines of Google or Facebook will almost certainly be built on Linux.
"But there's nothing that says you can't build that on Windows Azure," Gillen says.
Still, Azure alone would have to be a giant hit to eliminate Microsoft's Web server worries. Azure attracted just 31,000 customers who built 5,000 applications in its first year of existence.
"Public Web servers are a very important dimension for Microsoft to be successful in," Gillen says. "If they can't win there, that does suggest there is a good opportunity for cloud to land on Linux as well."
Microsoft's response: Microsoft declined to answer Network World's questions regarding Web servers, but pointed to a year-old case study showing how the Associated Press uses Windows Server, calling it "an example of a large website betting on Microsoft's web server technologies."
Conclusion: Microsoft isn't going anywhere. The company's wide mix of software will help it stay relevant to businesses and consumers for many years to come. But the rise of mobile devices and companies like Google, Apple and Amazon has come at Microsoft's expense. Although Microsoft revenue is still growing, the days when a single company controls the user interface of nearly every personal computer are long gone and may never return.
Follow Jon Brodkin on Twitter: www.twitter.com/jbrodkin
Read more about software in Network World's Software section.
This story, "Microsoft's 5 Biggest Weaknesses" was originally published by Network World.