Cloud Printing Woes, Where Not to Buy Ink, and Windows 8 on PCWorld Podcast #124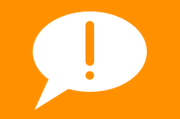 Join PCWorld Editors Melissa Riofrio, Melissa Perenson, Nate Ralph, and Jason Cross as we discuss the sorry state of Cloud Printing and what could be done about it. Melissa Riofrio also dives into some shopping research she's been doing, and lets you know where you buy our ink and toner (and where not to).
Microsoft's BUILD Windows conference is next week, where the company will finally reveal much about Windows 8. The gang talks about what we know so far and what we hope to learn.
Download the podcast (40:47).
You can also stream the podcast via QuickTime:
Subscribe to the PCWorld Podcast on iTunes or via the PCWorld Podcast RSS feed. You can reach us at podcast@pcworld.com and review our podcast on iTunes.

Amazon Shop buttons are programmatically attached to all reviews, regardless of products' final review scores. Our parent company, IDG, receives advertisement revenue for shopping activity generated by the links. Because the buttons are attached programmatically, they should not be interpreted as editorial endorsements.