Page 2 of 2
Managing Documents Across Devices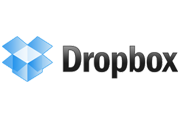 You prepare a lot of documents, but moving them back and forth between different platforms can be a chore. Not to worry, however: You have a few different ways to sync your documents, depending on whether you need to be able to create and edit them on each of your devices, or whether you can get by with editing files on PCs and simply viewing them on your smartphone or tablet.
For instance, if you primarily edit and create on a Windows PC but you need to view documents on non-Windows platforms, you'll probably do fine with Dropbox, a cloud-based storage application and service. Dropbox creates a folder on your system that you can share with other devices, using a Dropbox account you create. You can specify folders for sharing with other users, too. It's easy and simple. You get 2GB of free storage, but prices increase rapidly after that: The next tier is 50GB and costs $10 per month. (You can increase your free storage by referring other users.) Dropbox is great because it works across most platforms--I have Dropbox running on Mac OS, Windows 7, Windows Vista, iOS, and Android.
On Windows and Mac OS, Dropbox creates a folder that behaves just as any other data folder does, but any document you place in the Dropbox folder becomes available across all your Dropbox-enabled devices. Dropbox is an app on Android and iOS, but you still have access to all your files through the app; you can use it to read common formats (images, music, movies, Word/Excel/PowerPoint documents, PDFs, and so on), or send a file to another app that can better handle that file's format.
Another sharing tool is Live Mesh, which I mentioned previously in the section on browser-sync tools. Although it's more Windows-centric, Windows Live Mesh also runs on Macs. The only mobile devices it currently supports are Windows Phone 7 handsets, but Android and iOS clients are in development.
Creating and Editing Office Documents on the Go
What if you need to create and edit on multiple platforms? Even if you usually start your Microsoft Office documents on a desktop PC, sometimes you'll want to make changes when you're viewing them on a laptop, tablet, or smartphone.
Syncing related devices, such as a Windows Phone 7 handset and a Windows PC, is fairly straightforward. In that case you're likely running Office--and with tools such as Live Mesh or Dropbox, you can easily move documents back and forth. However, this arrangement assumes that you have client software running on both your PC and your mobile device.
If you have a mix of Mac OS, iOS, and Windows devices, you can still use Microsoft Office or Office-like tools. Versions of Office run on Mac OS and Windows, allowing easy document exchange. For instance, I have Mac Office 11 on the MacBook Air, Office 2010 for Windows on my desktop PCs, and Quickoffice HD on my iPad. (I don't have Quickoffice for the iPhone, because I use my phone mainly for browsing, not editing.) Quickoffice is also available for Android devices.
But you might not want to pay for client software on multiple systems--that can get expensive, fast. You can save money by sticking to a cloud-based office suite. The downside of such services, of course, is that if you aren't connected to the Internet, you don't have access to the apps. Also, if the cloud service itself is down, then none of your devices can use the service.
On the upside, using cloud-based services is cheaper than buying several office suites (at their most basic level, the services are usually free), and you can more easily share documents with other people.
The granddaddy of these services--in product maturity, if not age--is Google Docs. It's free for individual users; paid subscriptions, plus support, are offered for businesses.
Microsoft has a similar service called Office Live; it works well, but the individual apps are a little less elegant than Google Docs. Microsoft also provides Office 365, a paid version. Office 365 is a more-robust package for small businesses, integrating a host of client- and cloud-based applications, but it requires a per-user monthly subscription.
Overall, sharing and editing office documents is much easier today than it was even two years ago. Getting everything to flow in both directions seamlessly still takes a little time and effort. But document syncing is more powerful now, and it makes working across long distances much easier.
Syncing Contacts and Calendars
Of all the usage scenarios, this one may be the most difficult to deal with. But the problem itself is easier to parse when it comes to platforms. Business users often work with three devices: a desktop PC, a laptop, and a smartphone.
If you're running some flavor of Microsoft Office, syncing the calendar and contact manager on your PC with those on your smartphone has become a little easier: A number of iOS and Android tools can sync Office schedules and contacts with mobile devices.
On the iOS side, syncing is built in, though you do need to run iTunes. You have to sync your contacts and calendar on a per-device level, so if you have both an iPad and iPhone, you'll need to set them up individually.
Android gets a little tricky--on this platform, you need a third-party app to sync contacts and appointments with Outlook. One app I've found that works well is MyPhoneExplorer. You have to install both the MyPhoneExplorer app on your Android device and client software on your PC. The user interface is a little 20th century; once configured, however, the app seems to work well.
It's a Multiplatform World
Even if you religiously stick with one brand in order to minimize integration hassles, you may still need to work with other platforms. Fortunately, with the right tools it's not hard to ensure that all of your documents and devices integrate seamlessly.