Page 2 of 2
Mitre: Early adopters, demanding users
When asked about the technical skill level of his typical employee, Vice President and CIO Joel Jacobs deadpans, "Are you familiar with Mitre?"
Indeed, the not-for-profit research lab, originally founded by employees from MIT's Lincoln Labs, employs some 7,000 scientists, engineers and support specialists, of whom 65% have a master's degree or a Ph.D.
"There's a high probability of the [end user] being technically oriented in computer science or engineering," Jacobs says. "Their ability to cope is pretty high."
Mitre was among the earliest organizations to embrace the Internet and the World Wide Web. "We had those funny characters" -- meaning email addresses -- "on the bottom of our business cards 20 years ago," Jacobs recalls. Launched in the early 1990s, the firm's intranet, Mitre Information Infrastructure (MII), is well integrated into corporate culture.
In two decades, MII has evolved to include a high level of self-service access to a range of corporate tools, including time cards, travel expense reports, and almost all HR changes and transactions except those that are required by law to be on paper.
An upgrade in early 2010 now allows Mitre to push role-based content out to users via a "my actions" gadget that resides on users' personalized home pages. One user's actions may include completing a time-off request or installing a security patch to her computer; another's may prompt him to approve the public release of a particular document or approve a procurement request.
Beyond that, when developing other self-service applications, Mitre has a fairly well-established process that takes place between IT and an identified data owner within a business unit to determine which employees get access to what data. Even then, it can take a few tries to get it right.
"Often the first request is for some raw feed, but it's easy to wind up with people just drowning in data that they don't know how to make good use of," Jacobs explains.
Rather than having the business side tell IT what data they think they need, he prefers that they frame their request in terms of what decisions they need to make. "Instead of saying 'I need XYZ data set,' if they say, 'I need to better manage this part of my cost structure,' then we can tell them what data is available and guide them to what will be most useful," Jacobs says.
If there is a downside to having a sophisticated workforce, Jacobs says, it's that users can be intolerant of poor user interfaces or unnecessarily clumsy processes -- some of which can't be avoided when adapting off-the-shelf software. In designing systems, "Our expectation isn't that they can't figure things out -- our user population can figure things out -- it's that they don't want to spend their time navigating obstacles," Jacobs says.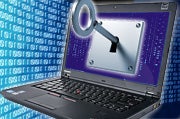 3 challenges for IT in self service
These IT managers and others agree that the most successful self-service implementations come from an equal partnership between IT and the line of business that's requesting access to data or services. That's not always easy, of course, but keeping these three hurdles in mind during the planning stages can help.
The biggest challenge for IT is to keep tight control over the integrity of corporate data, while still allowing appropriate users a sufficient amount of access to actually accomplish their goals, says Forrester analyst Boris Evelson.
"The best scenario is a win-win when you divide the analytics application stack into multiple components -- data foundations, integration, quality assurance, persistence, warehousing. IT still has to be responsible for those, and for security and robust disaster recovery," Evelson says. "If IT says, 'We are in full control of that' -- if they can say the data resides in one logical place that's securely integrated -- then sure, let users have a field day."
IT should also have a fully nuanced understanding of exactly which user community it's being asked to serve, says BIScorecard's Howson, who has developed a graphic showing what types of users are best served with which types of BI tools. A power user, for example, could probably handle an advanced data-analysis program like Microsoft PowerPivot, while an executive would work best with an interactive dashboard and a front-line worker might need just an interactive report that lets him tweak and re-chart certain rows and columns of data.
Matthew Ripaldi, a senior vice president at the IT staffing and recruiting services company Modis, says he's fully confident that today's workers are able to handle self-service analytics. He's more concerned that not every IT employee is equipped to handle the softer skills necessary to sufficiently define the scope of a project.
"Requirements gathering requires good listening skills. You need someone who can say, 'What do you want this system to do? What analysis are you trying to accomplish?' and then translate that into a tech solution," Ripaldi says.
In cases where the IT staffers assigned to the project are more "black-and-white tech people," Ripaldi recommends bringing in a business analyst -- from the business side or as an outside consultant -- to ensure communication stays on track.
In the end, Forrester's Evelson finds it useful to put the self-service movement in context. Yes, self-service access to enterprise data gives users power and flexibility they haven't had before, and yes, that requires a higher level of control on the part of IT, he says.
But by the same token, these new systems are part of a trend that's been building ever since computers became personal. "Business users have been using spreadsheets since the day they were invented. If you think about it, [Microsoft] Excel is still the No. 1 BI tool out there."
Tracy Mayor is a Computerworld contributing editor.
This story, "Self-Service IT: Are Users Up To the Task?" was originally published by Computerworld.