Phones Worth Breaking Your Contract For
Page 2 of 2
T-Mobile MyTouch 4G Slide:
Best Camera Phone Ever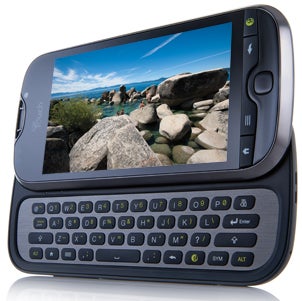 Ready to ditch your stand-alone camera and make some space in your bag? The HTC-built T-Mobile MyTouch 4G Slide has the best camera of any phone we've seen. But sometimes phones with a single headlining feature, such as an extremely powerful camera, are lacking in other areas. Fortunately, this isn't the case with the MyTouch 4G Slide: Overall, it is a very strong smartphone.
Still, let's first talk about the camera. The 4G Slide's 8-megapixel camera blew the competition out of the water in our head-to-head lab tests—it re­­ceived the highest overall scores for exposure, color, sharpness, and lack of distortion. It wasn't exactly a close finish between the Slide and the second- and third-place phones, either: In our tests, the Slide scored significantly higher in all categories, including lack of distortion, where it received its lowest score. You can read the full test results here.
In addition to delivering good overall image quality, the MyTouch 4G Slide offers a wide array of shooting modes. My favorite mode, SweepShot, lets you take panoramic photos—something you generally need a separate app to do on other phones. You press the shutter and move the camera from right to left, and the camera stitches together a panoramic image instantly. This mode is incredibly fun to play with and the resulting photos look reasonably good, though sometimes they don't stitch together quite accurately.
Another useful option that the My­­Touch 4G Slide provides is the ClearShot HDR (high dynamic range) mode, which closely resembles the iPhone's HDR feature. It snaps a group of photos in rapid succession at different exposure levels, and then "stacks" them in the camera to bring out highlights in shadowy areas and create an HDR shot. The mode permits a greater dynamic range between the lightest and darkest areas of an image so that the person viewing the shot sees more detail in shadows and better clarity in bright colors. The BurstShot mode is another unusual feature for a phone camera. It takes pictures in rapid succession paparazzi-style as you hold the shutter button down. BurstShot is useful for snapping photos of quick-moving objects, like kids and pets.
The MyTouch can shoot true HD video in up to 1080p resolution. Video quality was very good, but it didn't score as well in our tests as still images.
Aside from its superb camera, the MyTouch 4G Slide earns plaudits for its easy-to-navigate user interface, its crisp Super LCD display, and its smooth performance overall. And for people who just can't seem to get comfortable with typing on a touchscreen, the Slide also has a slide-out full QWERTY keyboard—a feature that's becoming a rarity in today's high-end smartphones—with keys that are nicely spaced but too flat for my liking.
Call quality over T-Mobile's network in San Francisco was reliably good, and I did not experience any dropped calls. Friends on the other end of the line reported that though my voice sounded a bit distant, it came through clearly, with no distortion.
Spec summary:
Price: $200 with a two-year contract

OS: Android 2.3 with MyTouch overlay

Display: 3.7-inch WVGA Super LCD touchscreen; 800 by 480 resolution

Processor: 1.2GHz dual-core Qualcomm Snapdragon

Camera: 8 megapixels



Verizon Motorola Droid Bionic:
Dual-Core, 4G, and More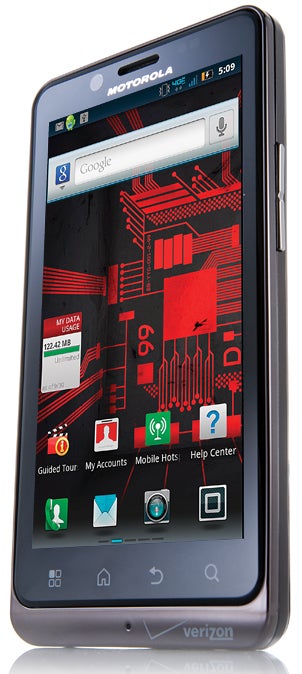 As a business phone, Motorola's Droid Bionic (from Verizon) is a solid choice. It has a steep price of $300, but the pairing of a dual-core TI OMAP processor with Verizon's superspeedy LTE network makes it very fast. Its accessories (at additional cost) let it work as a kind of secondary computer.
When you pick up the Bionic, you'll immediately notice how solid and sturdy it feels. It has a glass display with a thin metallic bezel surrounding it, giving it a refined, sophisticated look. But the 4.3-inch qHD (Quarter High Definition) display isn't as sharp as we expect a 960-by-540-pixel screen to be.
Unlike other Motorola phones, the Bionic is not tied to the MotoBlur cloud service. Instead, it offers an app, called ZumoCast, that lets you get to files on your PC without having to upload or sync them. You can access everything from PowerPoint files to iTunes playlists—certainly a useful feature.
One major accessory, the Motorola Lapdock ($300), turns the phone into a very basic laptop. The dock itself has no computing power—it's basically nothing more than a monitor and a keyboard; the Bionic does all the heavy lifting, powering the entire setup. The Lapdock has its own battery and will charge the phone when it's plugged in (you must keep the dock charged).
Another accessory, the Bionic's HD station, hooks up to a monitor or TV through HDMI and gives you access to the phone's "webtop" mode. You can use it to open the full Firefox browser as well as a slew of specially made productivity apps. Certain apps can run at full screen on a larger display.
The Lapdock seems a bit overpriced at $300. The HD station costs $100; a standard dock and a vehicle navigation dock are $40 each.
The HD station has three USB ports, so you can plug in a keyboard and mouse for input and navigation on a bigger screen; it makes for a great temporary desktop because you can use the Bionic's LTE connection when browsing the Web—and with its remote, you can give presentations or watch video.
Call quality over Verizon's network was uneven—I had to adjust the volume on almost every call.
Spec summary:
Price: $300 with a two-year contract

OS: Android 2.3 with MotoBlur widgets

Display: 4.3-inch qHD; 960 by 540 resolution

Processor: 1GHz dual-core TI OMAP

Camera: 8 megapixels
CTIA's Hot Phones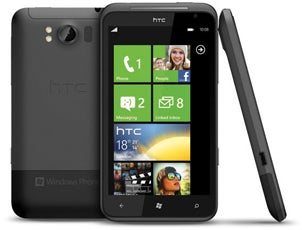 The recent CTIA mobile trade show showed off quite a few enticing phones. Trends included Windows Phone Mango devices, handsets from Chinese makers, and intriguing prepaid phones. Several models sported large screens (such as the HTC Titan's 4.7 inches) or supported HSPA+ 4G networks. One Mango phone, the HTC Radar, offered an impressive, all-white design. The Motorola Atrix 2 carried a high-resolution display. Some phones may be available by the holidays. See more on these forthcoming phones here.
Shop Tech Products at Amazon