Page 2 of 3
January 17th: Microsoft announces that it's sold over 17 million copies of Windows XP to date, on new PCs and as upgrades.
April 18th: Windows XP now comes preinstalled on nearly 60 percent of all PCs, says Microsoft.
July 16th: Microsoft announces Windows XP Media Center Edition, a separate version of XP (codenamed "Freestyle") with features such as DVR capability and fancier music and photo tools, intended for living-room PCs hooked up to TV sets. The press release quotes a Microsoft exec:
"The PC has evolved from a tool for productivity to a device capable of entertainment, communications and so much more," said Michael Toutonghi, vice president of the Windows eHome Division at Microsoft. "Consumers desire more fun and enjoyment from their PC and want it to contribute to their lives even more creatively than it does today. The time is right for Windows XP Media Center Edition; it maps to our vision of realizing potential with technology in ways people may not have thought possible."
August 30th: Microsoft says. It also announces it's releasing XP Service Pack 1, with security fixes and changes decreed by its settlement with the U.S. Department of Justice, such as the ability to remove Internet Explorer.
October 9th: Almost a year after XP's launch, Microsoft is still trying to convince recalcitrant enterprise customers to upgrade from versions as musty as Windows 95:
"As I talk with IT managers, I'm hearing that they must justify their technology investments more than ever before," said Steve Ballmer, CEO of Microsoft. "With budgets tight, enterprises need to be confident of real returns before they invest in IT. Companies still on the Windows 95 or Windows 98 platforms are missing out on the incredible benefits that come with the combination of Windows XP and Office XP. Together they deliver more business value to our customers than any other solution available. And we'll prove it!"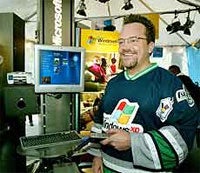 October 29th: Microsoft in New York's Bryant Park for Windows XP Media Center. The celebrity guest: actor/comedian/Roseanne-ex Tom Arnold. (I guess the budget for that event was on the skimpy side.) "Lifestyle vignettes" show consumers enjoying the software in the living room, in a media room, and in a dorm. In a canned quote, analyst P.J. McNealy says that "Consumers are becoming more comfortable with the words 'digital content,' and the PC is helping enable that learning curve."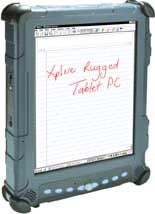 November 7th: If it's COMDEX, it is, once again, Tablet PC time. After two years of sneak previews, the first shipping models are announced, running a pen-enabled version of Windows XP:
"The launch of the Tablet PC marks an exciting new era of mobile computing that is limited only by the imagination of its users," Gates said. "The Tablet PC is a great example of how computers are adapting to how people really work, whether they're taking notes in a meeting, collaborating wirelessly with colleagues or reading on screen. We're just scratching the surface of what is possible."
If Bill Gates' five-year prediction still holds true, it means that Tablet PCs should surpass garden-variety PCs by the end of 2007. Instead, it's clear years before then that they're very popular with a very small percentage of users, and nothing Microsoft might do to refine them is likely to change that.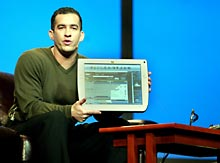 January 8th: Windows Smart Displays ship. They're another Microsoft take on tablet computing, and let consumers use a remote wireless touchscreen to access their Windows XP PC. They instantly flop and go away before many people know they exist in the first place. (That's Microsoft's Keith White demonstrating one at COMDEX 2002 in the photo to the right.)
March 23rd: Microsoft announces that it's wrapped up work on "Microsoft® Windows® XP 64-Bit Edition Version 2003," a version of XP for Intel's doomed-to-be-not-very-successful Itanium platform. Even for Microsoft, that's a clunky name.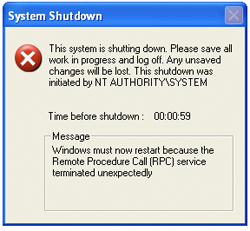 August 11th: Vast numbers of users of XP (and Windows 2000) suddenly discover their PCs displaying an alarming message and then spontaneously rebooting themselves. And then doing it again. And again. A wily worm called Blaster turns out to be the culprit. Who knew it was possible for any piece of software–malicious or not–to do this?
November 17th: At COMDEX, Bill Gates shows off a new version of Windows XP Tablet PC Edition. A year after Gates said he expected Tablets to take over the market within five years (which would have been 2007), Microsoft is still talking about them doing so in five years (now 2008, and it sounds less like a prediction and more like a goal).
January 12th: Shortly before support for Windows 98 was supposed to end, Microsoft decides to extend it–as well as support for Windows Me–until June 30th, 2006. The move is apparently made to placate customers who don't want to upgrade to Windows XP anytime soon. "Better to have people stay on Windows 98 than to start investigating things like Linux," analyst Michael Gartenberg tells Cnet.
April: Writing in PC World, Steve Manes says that he recently cornered Windows chief Jim Allchin at a press dinner and got him to commit to eliminating Rover the Search Companion from Longhorn, the next version of Windows. Worried that Allchin might not live up to the promise, Manes creates an e-mail address, killdoggie@pcworld.com, and asks fellow Rover haters to chime in.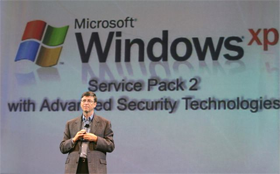 August 6th: After multiple delays, Microsoft announces that it's just about ready to release Windows XP Service Pack 2. For a service pack, it's unusually meaty, containing not just bug fixes and security patches but also a built-in firewall, a pop-up blocker, better Wi-Fi and Bluetooth support, more multimedia features, and other new stuff. Unlike a more mundane bundle of miscellaneous updates, it's important enough to get a Bill Gates keynote, which he gives at the RSA security conference.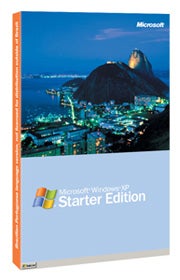 August 11th: In much of the world, Windows is unaffordable, and –despite its copy protection–widely pirated. Microsoft responds by creating Windows XP Starter Edition, a cut-rate version aimed at computing neophytes in countries such as Thailand, Brazil, and Russia. It can only run three programs at a time, a limitation that Microsoft says is no big deal to the people it's meant for.
August 27th: One of the features that was supposed to make Longhorn a great leap forward beyond XP was WinFS–a new file system that Bill Gates had described as a "holy grail" in 2003. But it proves so tricky to implement that Microsoft decides to remove it from the new OS.
October 12th: At LA's Shrine Auditorium, Microsoft introduces Windows XP Media Center 2005. The event includes some awkward conversation between Bill Gates and a celebrity who seems to be there only because she's a celebrity: Queen Latifah. Bill and the Queen turn out to be like peanut butter and tomatoes: Two great tastes that don't taste great together.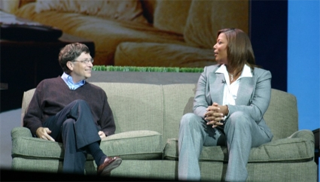 At the event, I'm briefed by HP on its new Media Center PC, which the company has connected to a TV set. The machine freezes, and for several minutes multiple HP executives can't figure out what's wrong. It turns out that Norton Anti-Virus is displaying a prompt, but we can't see it because the Media Center interface is on top. I take it as a sign that Windows XP may not be quite ready for the living room.
October 13th: The New York Times' David Pogue reviews–and mostly likes–the OQO Model 01, a Windows XP computer that fits in your pocket:
Its creators have blown the concept of the digital hub to smithereens, and given whole new meaning to the term pocket PC.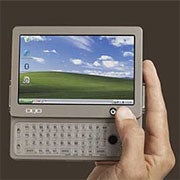 PC World's Tom Mainelli is less excited by the OQO:
Input proved frustrating. Designed for thumb typing, the keyboard itself has a decent tactile feedback, but I found the placement of some keys odd–and the spacebar was too hard to reach with either thumb. I became fairly adept at using the TrakStick input device on the right side of the keyboard and the two mouse buttons on the far left, but I had less luck using the included stylus. More than once I found myself repeatedly tapping the touch-sensitive screen trying to get a program to respond.
March 29th: Microsoft, which has been forced to comply with the European Commission's demand that it release a version of Windows XP without Windows Media Player built in, agrees to call the new version Windows XP N. (Its preferred name had been the aggressively unappealing-sounding Windows XP Reduced Media Edition.)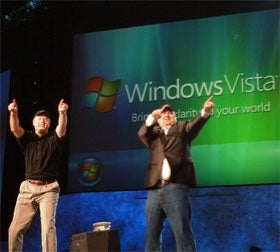 July 22nd: At an Atlanta sales event, Microsoft announces that Longhorn, XP's upcoming replacement, has a name–Windows Vista. It explains the moniker thusly:
Today, we live in a world of "more" — more information, more ways to communicate, more things to do, more opportunities — and at the same time, more responsibilities. Increasingly, we all turn to our PCs to help us with that. At the end of the day, what you're after is a way to break through all the clutter to focus on what you want to focus on, what you need to do. What you're trying to get to is your own personal Vista — whether that is trying to organize photos, or trying to find a file or trying to connect and collaborate with a number of people electronically.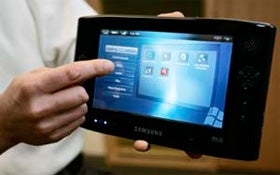 March 9th: At Germany's CeBIT show, Microsoft unveils Ultra-Mobile PCs–smaller-sized touch-screen PCs that aren't exactly the same thing as Tablet PCs. According to Bill Mitchell, a Microsoft VP:
UMPCs are a new category of mobile PCs designed to support our increasing mobile lifestyles. They support mobile-tuned user interface features such as touch, pen and dedicated buttons as well as keyboards for convenient access to Windows-based applications on-the-go. The extremely mobile nature of these devices, together with the richness of Windows PC technology, combine to create a powerful platform for mobile communications, entertainment, gaming and new scenarios such as location-based services as well. The "Origami" project is really our first step toward achieving a big vision. We believe that UMPCs will eventually become as indispensable and ubiquitous as mobile phones are today. We are working toward that goal with a sequence of advances in hardware and software. Our next step along the roadmap will take place in the Windows Vista release timeframe. But today's UMPCs are a great choice for all those situations when you're on the go, but need to keep informed, entertained and connected via the full functionality of a Windows PC
In short, the UMPC is very much like an iPad, and it beats the iPad to market by almost four years–except Windows XP is the wrong operating system and very few people care.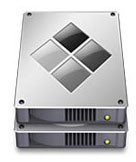 March 21st: In what becomes perhaps the most famous blown deadline in its history, Microsoft announces that while some corporate customers will get their hands on Windows Vista in November, consumer availability is being delayed until January 2007–which means that the holiday-season PCs will still be packing Windows XP.
April 5th: Apple announces Boot Camp. All of a sudden, Macs are capable of running Windows XP natively, something they've never been able to do with any previous Microsoft operating system. Remarkably, pigs don't fly.
January 24th: Microsoft extends support for the consumer versions of XP–which was originally supposed to end in January 2009–until 2014.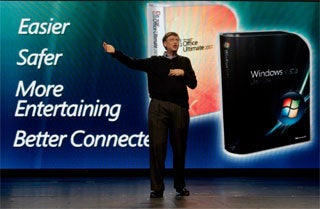 January 29th: The Windows XP era ends. Or at least Microsoft hopes so. At a New York event, the company announces availability of Windows Vista (and Office 2007) to consumers, and…well, it pretty much says that a new epoch has begun for humanity:
The launch marks the achievement of an unprecedented collaboration between Microsoft and its customers and partners, and ushers in an era in which personal computing is easier, safer and more enjoyable than ever before.

"Windows Vista and Microsoft Office 2007 will transform the way people work and play," said Bill Gates, chairman of Microsoft. "Personal computers have become a key part of the daily lives of almost a billion people worldwide. Millions of consumers had a hand in helping us design, test and create the most exciting versions of Windows and Office we've ever released. Windows Vista and Microsoft Office 2007 squarely address the needs and aspirations of people around the globe."
Microsoft's expectations for Vista run high–among other things, it says that it should contribute $10 billion to the California economy alone in 2007.
The early reviews of Vista aren't all glowing, but most are reasonably favorable. Even those that aren't raves tend to assume that it's the new operating system's birthright to replace the old one in relatively short order.
March 2007: PC World (my employer at the time) surveys a thousand early Vista adopters. Slightly over a third are downright pleased; the rest are lukewarm or unhappy. It's a more grumbly response than we're used to seeing for new versions of Windows.
July 23rd: Gianfranco Lanci, the head of Taiwanese computer giant Acer, does what few heads of giant PC companies are willing to do: Complain publicly about a Microsoft product. "The entire industry is disappointed by Windows Vista…And that's not going to change in the second half of this year," he grouses, saying that Microsoft shipped the OS before it was really ready.

September 11th: Retail research company NPD says that Windows Vista isn't selling anywhere near as fast as Windows XP did in the comparable period in its history–standalone sales are down 59.7 percent. "It's just not doing well," says analyst Chris Swenson, who notes that Vista's benefits are hard to explain and it only runs well on newer computers.
September 27th: After originally planning to force large PC makers to stop preinstalling Windows XP by January 31st, 2008, Microsoft reacts to popular demand by permitting them to continue providing XP until June 30th, 2009. Nobody wants to just plain admit Vista isn't doing well: ""We believe the additional time will help some customers to prepare for the transition from XP to Vista," says Dell in a canned statement. And Microsoft VP Mike Nash still sounds optimistic:
It's early days still, but if things continue as we're expecting, Windows Vista will be the fastest selling operating system in our history. And while that's gratifying on one level when you consider all the architectural changes we introduced, it also suggests we've done a lot of things right in delivering value to our customers. But we want to be sensitive to how our customers' needs and experiences continue to evolve, so we'll continue to listen and look at how we can help our customers through the transition to Windows Vista.
October 18th: The parent company of British computer merchant PC World (no relation to the magazine) blames its poor financial results on disappointing Windows Vista sales.