Nokia Releases First Mango Phones, Crosses Fingers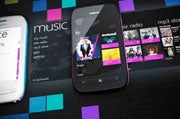 This week Nokia unveiled their first Windows Phone 7 models, the Lumia 800 and 710. Both run the newest version of Microsoft's OS, nicknamed Mango. Can they help the company regain the customers it has recently lost?
For comprehensive coverage of the Android ecosystem, visit Greenbot.com.