Tech to Watch in 2012
We saw a lot of great gear in 2011, but we can think of some other stuff that we're itching to play with in the next 12 months.
Android Ice Cream Sandwich: Is Android fragmentation over? The next version of the OS looks to be a feature-filled mashup of phone and tablet platforms, with sliding widgets, a task launcher, and a "holographic" interface. A unified OS should help developers make device-agnostic apps that run on any Android gadget.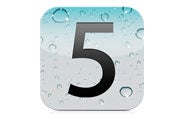 The Next iPhone: Apple's iPhone 4S upgraded to a dual-core processor, CDMA and GSM radios, a revamped camera, and iOS 5; but the end result was a phone with stats similar to today's higher-end Android handsets. The iPhone game-changer could be the iPhone 5. We expect a 4G LTE phone with the same or better core specs, a redesigned body, a bigger screen, and a few surprises.
Lytro Light-Field Camera: This astonishing camera lets you shoot and then focus after the image is captured. We were impressed by Lytro's interactive output in a demo earlier this year, and we got some quick hands-on time with the first-generation Lytro a few weeks ago. If it works as advertised, it will be one of the most innovative consumer cameras of all time.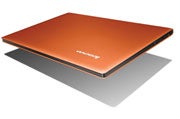 Ultrabooks: 2012 could be a big year for Windows-based Ultrabooks: thin-and-light laptops with Intel Core CPUs, fast-booting SSDs, great performance for the size, and $1000 price tags. The first wave hits in late 2011, with models such as Toshiba's Portege Z830, Acer's Aspire S3, Asus's Zenbook UX21, and Lenovo's IdeaPad U300s.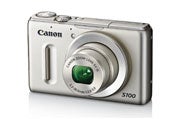 Canon PowerShot S100: The PowerShot S95 was an outstanding pocket-size camera. This successor bolsters its few weaknesses. With 1080p video, an 8-fps burst mode, a low-light-optimized CMOS sensor, and the same F2.0 aperture and manual control ring, the PowerShot S100 will be a worthy heir to the S95's throne.
Don't miss the companion story for this article, "100 Best Products of 2011."
Product mentioned in this article
(1 items)
Canon PowerShot S100 Compact Camera

$440.00 (Check Prices)

via Amazon Marketplace

Amazon Shop buttons are programmatically attached to all reviews, regardless of products' final review scores. Our parent company, IDG, receives advertisement revenue for shopping activity generated by the links. Because the buttons are attached programmatically, they should not be interpreted as editorial endorsements.

The Canon PowerShot S100 is just about the most capable compact camera we've seen, and it's packed with features that will please both novices and advanced shooters.