8. Mario Kart 7
$40 on Nintendo 3DS
It's Mario Kart, again. If you've played any of the games in the series the general structure will be familiar: hop into a go kart piloted by one of Nintendo's iconic mascots and dart around tossing shells and bananas at opponents. Mario Kart 7 adds a few new twists: you can customize your kart, tweaking the body, wheels, and wings—a refreshing new addition to the series. Classic maps from the series' history make a return, upgraded to fit new mechanics. Of course, if you're looking for something a little couch-friendly, there's always Mario Kart Wii or Mario Kart 8 for the Wii U.
9. Real Racing 3
Free on iOS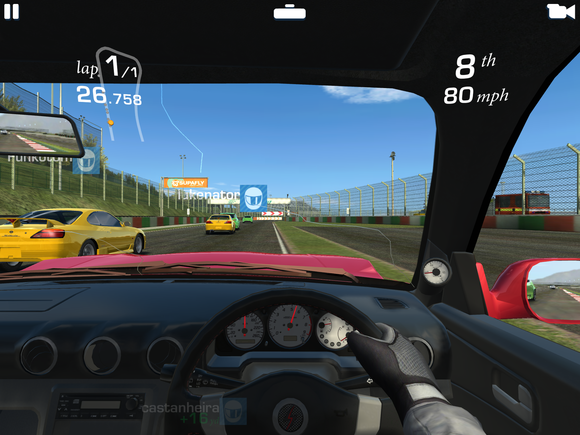 The latest entry in Electronic Arts' Real Racing series ditched the price tag, but came saddled with onerous in-app purchases.This proved a bit contentious: wear and tear slowly grinds  your vehicle to a halt, demanding that you either set the game aside for a spell or pony up some real world cash to get the action going again. I'm not convinced it's a dealbreaker. Enforced breaks every few races are annoying, but the game is otherwise rather nice: you'll be racing against friends (asynchronously), attempting to beat their best times as driven by AI doppelgangers. The racing is fluid and fun, and while car modifications and the like aren't as robust as heftier titles, it is, overall, an entertaining experience.
10. Need for Speed: Most Wanted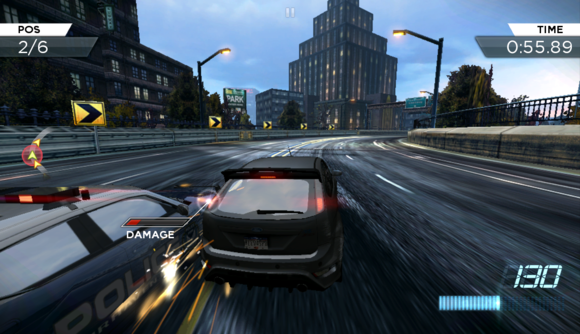 The Need for Speed series' Most Wanted line generally involves fleeing the long arm of the law, and the action isn't bad when ported over to mobile devices. The open-world exploration aspect is gone, replaced by a standard, menu-driven series of events. But it's still quite fun, and while there are plenty of microtransactions lurking about (this is an EA game, after all) you can earn just about anything in the game with a bit of solid racing. It looks good, too. Avoid the cops and finishing first is your primary concern, but barreling down a busy freeway is all the more compelling when the roads are slick with rain, and ghostly tunnel lights are reflected across your car's chassis.
This story, "The 10 best racing games" was originally published by TechHive.