Amazon Kindle Fire and Google Music with Guest Carlos Rodela on PCWorld Podcast #128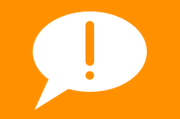 This week, PCWorld Editors Ginny Mies, Melissa J. Perenson, and Jason Cross are joined by guest Carlos Rodela to talk about Amazon's new Kindle Fire tablet and the Barnes & Noble Nook Tablet. Carlos worked at Amazon for years in the early days of its push into digtal products, and has some insight into how Amazon is thinking of the tablet a bit differently than others.
The coversation then shifts to the new Google Music store, fresh out of beta. You can still upload 20,000 of your own tracks, but now you can buy music for around $0.99 per track. Does the world need another "buy songs for a buck" music store? Not really, but Google does bring a few unique features to the table and Android users should probably have a default music service they can rely on being integrated into the OS.
Follow us on twitter: Jason Cross, Melissa Perenson, Ginny Mies, and Carlos Rodela.
Download the podcast (43:16).
You can also stream the podcast via QuickTime:
Subscribe to the PCWorld Podcast on iTunes or via the PCWorld Podcast RSS feed. You can reach us at podcast@pcworld.com and review our podcast on iTunes.
At a Glance
The 7-inch, Android-based Amazon Fire will appeal to those who buy books, videos, and music at Amazon, but it will frustrate those looking for a more versatile slate. Read the full review

Pros

Easy shopping for Amazon books, music, videos
Smooth integration of cloud and local storage

Cons

Not as flexible and versatile as other tablets
Sluggish performance
Interface still has some bugs
For comprehensive coverage of the Android ecosystem, visit Greenbot.com.