Black Friday Retail Basics
It's that time of year again: Black Friday arrives in fewer than five days and it's time to make your game plan for the holiday shopping kickoff. If you're braving the crowds on Friday, you'll need to figure out where to go and when since many stores have different opening times and some are even coming out with new deals throughout the day. If you plan to shop online, most major chains also offer some of their Black Friday deals online, but you'll have to read on to find out when.
Here's a look at five popular national retail chains and their opening times, item limits, when online deals start, and other basics to help you get the most out of Black Friday 2011.
Best Buy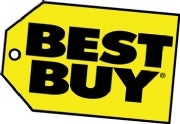 Doors open: Midnight, Friday, November 25
Item Tickets Available? Yes. Handed out up to two hours before opening.
Item Limits: One item ticket per doorbuster item per person.
Online Deals Start: Thursday, November 24
Best Buy has a number of tech deals available, including laptops priced less than $500, a 3TB external hard drive for $100, and $45 off any Apple iPad 2. But to get these doorbuster savings you'll have to line up early. Item tickets are being handed out up to two hours before the doors open at midnight. Select Best Buy locations in 22 states are also doing free outdoor screenings of "Harry Potter and the Deathly Hallows, Part 2" at 9 p.m. local time. Check out Best Buy's Black Friday movie page for more information. Note: Massachusetts stores open at 1 a.m. on November 26.
Walmart
Doors Open: Midnight, Friday, November 25 and 8 a.m. Friday, November 25; video game deals start at 10 p.m. on Thursday, November 24
Item Limits: None specified.
Online Deals Start: Friday, November 25
Walmart's Black Friday specials come in phases, with some deals beginning as early as 10 p.m. on Thanksgiving. But unless you are looking for a deal on video games, consoles, and accessories, savings on electronics start at midnight.
Staples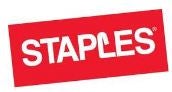 Doors Open: 6 a.m. Friday, November 25
Item Limits: One of each item per customer.
Online Deals Start: Black Friday deals are in-store only.
Staples is kicking off its Black Friday sale with a limited time early-bird special running from 6 a.m. until noon on Friday. This sale includes a few good deals, such as the BlackBerry PlayBook priced at $199 and a 14-inch Hewlett-Packard laptop with an Intel Core i5 Sandy Bridge processor for $500. For deal hunters that want to get up late, Staples will also have a number of other deals starting at noon on Friday running through Saturday.
Office Depot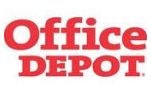 Doors Open: 6 a.m. on Friday, November 25
Item Limits: Varies depending on item
Online Deals Start: Thursday, November 24 at 7 a.m.
Office Depot's Black Friday sales start at the same time as Staples and also run through Saturday. Good deals include a 15.6-inch Toshiba Satellite laptop with a Core i3 Sandy Bridge processor for $400.
Radio Shack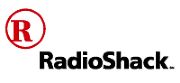 Doors Open: 5:30 a.m. Friday, November 25
Item Limits: None specified.
Online Deals Start: Thursday, November 24
Radio Shack's Black Friday kicks off at 5:30 a.m. and runs through Saturday. The electronics maker has deals planned such as $100 off a 4.3-inch Garmin Nuvi GPS device with live traffic information, and just $50 for a Samsung Galaxy II on AT&T (regularly $200) with a new, two-year contract, according to BlackFriday.info.
Amazon
If you don't want to join the crowds on Friday, and shop online instead, Amazon is one of your best Black Friday options. The online retailer has a selection of limited-time lightning deals that you can take advantage of as well as regular Black Friday deals that last all day. Amazon's lightning deals are already available. To see what's coming up today, visit Amazon's Black Friday deals page.

Tech gear is going to be in demand this year, according to the National Retail Federation's annual survey of holiday consumers. The NRF found holiday shoppers plan to spend just over $700 on average this holiday season and more than 35 percent of people have tech-related items on their personal gift wishlists.
Connect with Ian Paul (@ianpaul) and Today@PCWorld on Twitter for the latest tech news and analysis.
For comprehensive coverage of the Android ecosystem, visit Greenbot.com.

Amazon Shop buttons are programmatically attached to all reviews, regardless of products' final review scores. Our parent company, IDG, receives advertisement revenue for shopping activity generated by the links. Because the buttons are attached programmatically, they should not be interpreted as editorial endorsements.