Page 3 of 3
The servers involved in financial transactions are caged off in a special limited-access area; Patchett says "we treat this like a bank."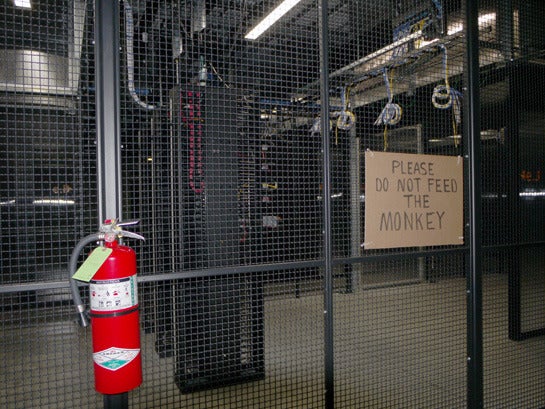 The servers are so reliable that the data center employees only four technicians to fix them. But when something does break down, they use these mobile repair carts. "Have you ever walked a half-mile to get a screwdriver?" says Patchett.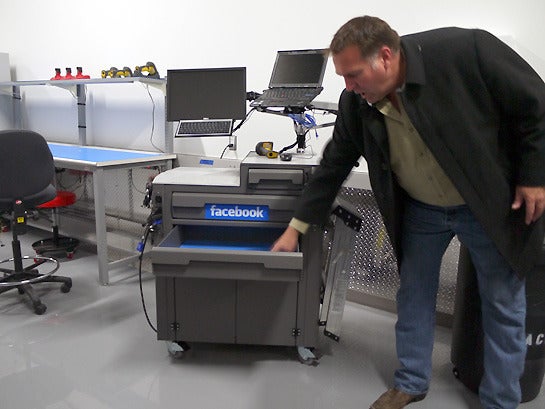 When the Prineville employees take a break, they can play games in a rec-room like area. (I don't know whether it has anything to do with the fact that Microsoft owns a chunk of Facebook, but the space is outfitted with Xbox 360s.)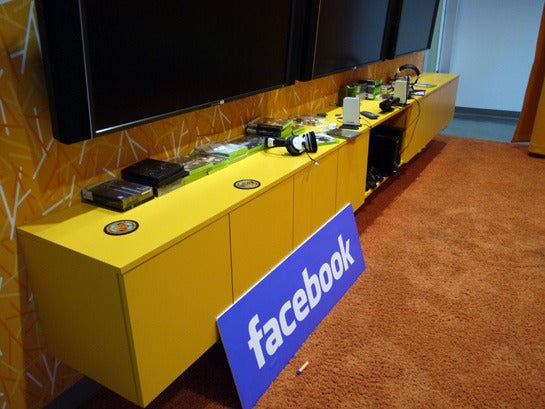 After the thousands and thousands of servers themselves, the second most impressive thing at Prineville is the amount of space and equipment devoted to keeping everything running cool, including a bank of ginormous fans, each the size of an industrial-strength clothes washer.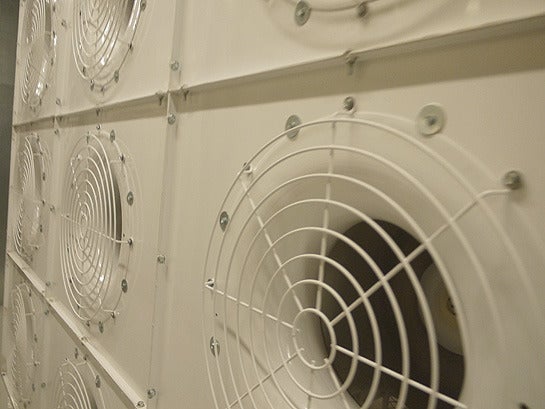 On the left of this area are louvers that move air around; on the right are vast numbers of air filters.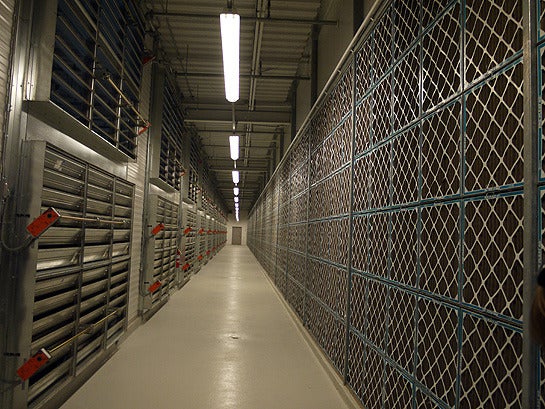 Here's an enormous tank where water used in cooling is stored.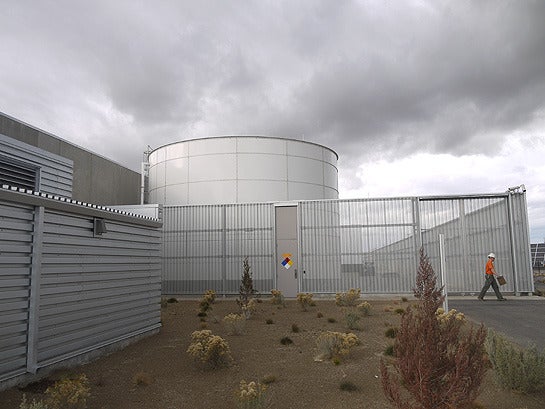 While the data center gets its power from the local utility company -- there's been some controversy over the fact that it's mostly from coal -- Facebook does maintain a bank of diesel-powered generators in trailers just in case.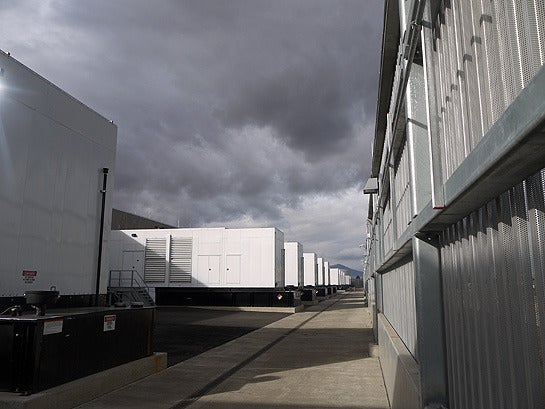 Here are some solar panels -- and if you squint, you can see construction going on in the background. It's building #2, a carbon copy of the one I visited. And Facebook has enough land here to build building #3.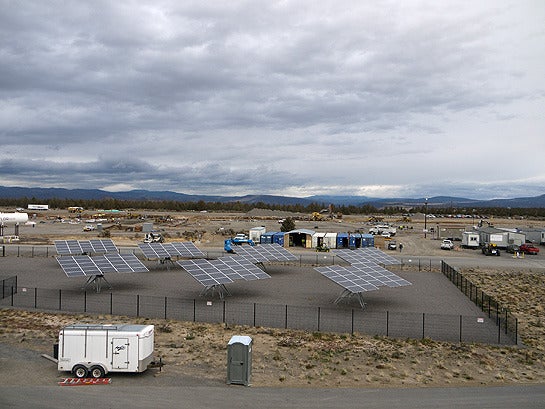 For a desert-like area, Prineville has a lush golf course -- and Facebook is doing its part to keep it lush by donating water it uses to cool the data center once it's done with it.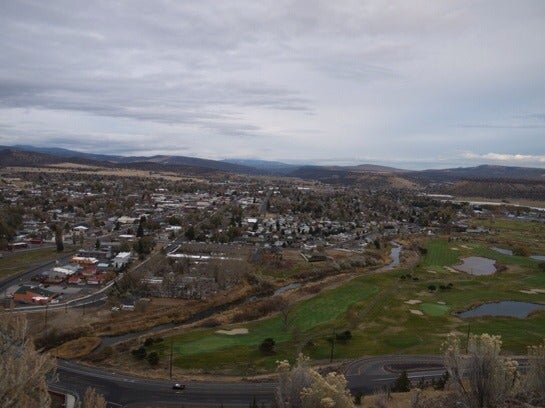 The Prineville data center is remarkable, but it's only part of the Facebook data-center story. The company also has facilities in North Carolina and Virginia -- and it recently unveiled plans to build one in Sweden -- where the Arctic chill will provide a formidable source of natural cooling for all those servers.
This story, "Inside Facebook's Amazing Oregon Data Center" was originally published by Technologizer.