Despite a weak economy, holiday retail online spending in the U.S. has so far been 14 percent higher than the same early holiday period last year, ComScore reported last week.
For the first 20 days of November, consumers spent $9.7 billion online, 14 percent more than last year, ComScore said. Wednesday, November 16, was the heaviest online sales day, with $688 million spent.
The heightened activity has been spurred by early-season online deals, ComScore said.
Other surveys predict a surge of online sales from mobile devices like smartphones and tablets. A recent Wakefield Research survey of 400 U.S. adults found that 70 percent of mobile users are making more purchases from smartphones and tablets this year than in 2010.
ComScore uses statistical modeling and its monitoring of e-commerce spending to reach its findings on retail online sales. It said the 2011 holiday season from November through December should be up by 15 percent over 2010.
"With a persistent backdrop of macroeconomic uncertainty and continued high unemployment, consumers appear to be increasingly favoring the online benefits of convenience and lower prices," said ComScore Chairman Gian Fulgoni in a statement.
ComScore did a survey of 1000 consumers that found 33 percent more consumers are responding to online promotions than did in 2010.
ComScore also found that 76 percent of consumers said free shipping is a key when deciding whether to buy online -- 47 percent said they would abandon a purchase if they got to the online checkout and found that shipping wasn't included.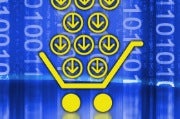 ComScore said almost half of all online purchases included free shipping in the fourth quarter of 2010.
Fulgoni said that the growth in online spending reflects a significant shift away from in-store spending. Overall, ComScore predicts some $37.6 billion will be spent online in November and December, up from $32.6 billion for those two months in 2010.
ComScore said online spending from January to October totaled some $124.3 billion, up 13 percent from the same period last year.
Matt Hamblen covers mobile and wireless, smartphones and other handhelds, and wireless networking for Computerworld. Follow Matt on Twitter at @matthamblen , or subscribe to Matt's RSS feed . His e-mail address is mhamblen@computerworld.com.
Read more about e-business in Computerworld's E-business Topic Center.
This story, "Economy Doesn't Deter Online Shoppers" was originally published by Computerworld.