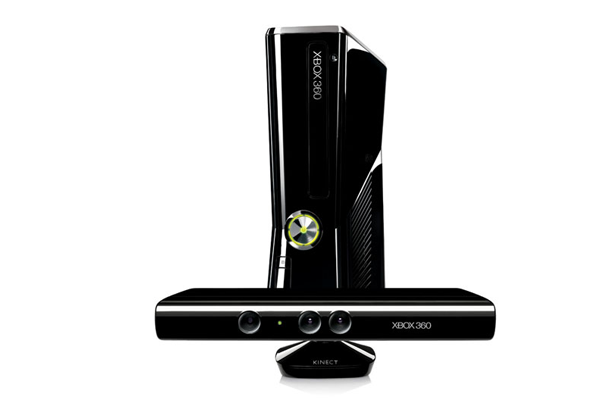 Since its release a little over a year ago on November 4, 2010, Microsoft's motion-controlled, controller-free device called Kinect has taken the video game industry, and technologies throughout a number of scientific and educational institutions, by storm. But despite Microsoft's promotion of the Kinect as bringing you deeper into the game, invariably making you the controller, the Kinect launched to lukewarm reviews, and despite selling 10 million units by March 2011, these feelings continue with only a few games taking full advantage of the new technology.
We hope to see the library expand enough to bring this "Top 5" list up to a "Top 10" by this time next year, but in the meantime, for Kinect fans and gamers new to the world of controller-free games, the titles featured on this list deserve your attention -- and plenty of free space to move about in.

5 | Kinect Sports Season 2
The Kinect Sports series is the Rare developed, Microsoft and Kinect skinned response to the critical acclaim and financial success of Nintendo's Wii Sports franchise. Bringing six new sports and voice control to the table, Kinect Sports Season 2, also known as Kinect Sports 2, brings the experience of golf, darts, baseball, skiing, tennis, and American football into your living room. The six new sports games brought the series variety to a round twelve, and navigation through the menus with voice controls help players store their energy for the individual heats.
Kinect Sports 2 works both as a solo and multiplayer experience, and even offers Xbox Live competition, allowing players to challenge each other in online multiplayer modes. When playing American football with two players, one user controls the quarterback and another the receiver during a game, and mimicking the throwing and catching movements keeps players engaged and up off the couch.
4 | Kinectimals
Kinectimals is not for everyone. Sure, the kid in you might love playing around with the games playful, adorable pets in their colorful sandbox world, but if you're looking for guns, explosions, and a deep story, you're not going to find any of that here. Kinectimals has a story, but your main goals is to train and interact with your virtual pet in the game world's safe, cushy island paradise.
If you can't have a pet of your own, though, it's hard not to fall in love with Kinectimals. Your jungle cat responds to voice commands, you can play games of virtual catch, and the more you play, the more tricks they learn. Maybe it's not the best replacement for a real pet, but it's a good second choice, at least.
3 | Child of Eden
Game designer Tetsuya Mizuguchi has made quite the name for himself with his mesmerizing music-minded gameography, and his latest, Child of Eden, serves as a stellar culmination of his design philosophy. Embracing the idea of "synesthesia" that's driven his last few titles, Eden, like its spiritual predecessor, Rez, is an on-rails "shooter" that creates a thumping electronic soundtrack as you progress through its lavishly-detailed levels.
Boasting some incredible visuals and a stellar soundtrack that constantly swells and peaks as you play, Child of Eden is a must-own for rhythm game fans, and its integration of Microsoft's Kinect motion controller makes it, arguably, the best use of the device to date. There's no better way to experience Child of Eden, and it comes highly recommended to any Kinect-equipped household.
2 | Gunstringer
You have to be innovative to think of ways to use Kinect that make a game easier to play, not harder. And while several games have gone the on-rails shooter route, Gunstringer does it best. One hand controls your Wild West Marionette while the other fires his six-shooter.
Cartoony, silly, and fun, playing The Gunstringer is like watching a Saturday morning cartoon. But that doesn't mean it's just for kids; the game is never terribly difficult, but the sense of humor is smart, witty, and fast-paced. When you want to show off what the Kinect can do with an otherwise traditional game, The Gunstringer is the way to go.
1 | Dance Central 2
If you want to get up in front of your screen and dance, it's hard to find a better game than Harmonix's Dance Central 2. While it doesn't have diverse song list of the equally popular Just Dance, Dance Central is the all-around better game. Only two people can play at a time, but the game's camera tracking system makes sure you don't cheat -- it's carefully watching every leg movement, hip swing, and arm raise.
The additions thrown into Dance Central 2 raise it far above its predecessor as well. Not only can you import all your songs from the first game, you can share the crazy pictures the game takes you of mid-dance, the tutorials teach you step-by-step how to dance each song, and the story mode gives you a reason to play through every song at least once! If you own a Kinect, this game should definitely be in your library.
This story, "The 5 Best Kinect Games " was originally published by GamePro.