Page 3 of 3
Google's Big Deal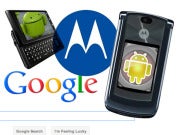 Google announced in August its biggest acquisition ever, a $12.5 billion deal for Motorola Mobility that turns out to be in large part about obtaining oodles of patents that can be used to defend the Android ecosystem against infringement lawsuits and countersue as well.
The deal raised plenty of questions regarding that ecosystem of partners, however, such as whether Google would now be competing with phone and tablet makers with its own Droid and Xoom offerings via Motorola Mobility.
Steve Job Dies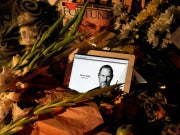 The Apple co-founder who resigned from the company in the mid-1980s and returned a decade later to make Apple one of the most successful technology companies in the world died at the age of 56 on Oct. 5.
While Jobs' ill health was well known and he stepped down as CEO in August, the timing of his death was jarring, taking place a day after Apple introduced the iPhone 4S. Tributes to Jobs poured in from fans, friends and the famous.
RIM Goes Dark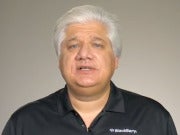 An outage on Research in Motion's BlackBerry network for several days in mid-October affected millions of customers and gave the company a huge black eye just as Apple was coming out with its newest iPhone. The outage brought lawsuits from customers and forced co-CEO Mike Lazaridis to make a very public apology.
The outage was just the latest in a year of disappointments for RIM and its customers, as the company's PlayBook tablet met disappointing reviews and sales have been weak, smartphone releases were delayed and the company whacked 11% of its workforce.
Rometty Tapped to Lead IBM
IBM announced in October that 30-year veteran of the company Virginia "Ginni" Rometty would succeed Sam Palmisano as CEO of IBM in January. Industry watchers expect a smooth, drama-free transition to Rometty, who has played a critical role in shaping IBM strategy.
Rometty is currently IBM's senior vice president and group executive for sales, marketing and strategy. Her promotion, following HP's hiring of Meg Whitman as CEO, puts women at the top of two of the technology industry's largest and oldest companies.
Smartphones, Tablets Rush the Enterprise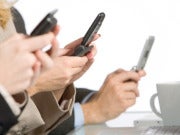 Many IT shops hemmed and hawed over the years about how to handle employee-owned devices at work, but 2011 marked the year that many employees forced employers' hands and increasingly, organizations decided allowing employees to use what they wanted might be a win-win (See our "Network World's Hottest Arguments piece on employee vs. corporate owned devices").
A wider variety of devices and useful apps, along with lower prices, have put smartphones, tablets and other such devices into more people's hands (Gartner reported that smartphone sales to end users rose 42% in Q3 from Q3 last year.). And a batch of new multivendor device management tools from third-party vendors as well as device makers such as RIM have made managing heterogeneous mobile environments more feasible and secure.
Big Data Gets Bigger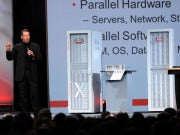 Big Data is one of those terms that despite oozing of jargon and hype did become the real deal in 2011, with major software vendors such as Oracle and Sybase rolling out Big Data products (in fact, Oracle's is called the Big Data Appliance) and big name investors like Accel Partners putting its money behind the concept, in the form a $100 million Big Data Fund for startups.
Big Data refers generally to the gobs of information generated by Web sites, social networks, sensors and other sources apart from traditional enterprise applications and that can be put to use for diverse business purposes if organized and analyzed in a sophisticated way. Gartner even added Big Data to its 2011 Hype Cycle for Emerging Technologies, along with gamification and Internet of things, and shows Big Data still has a way to go before it hits the Peak of Inflated Expectations.
CREDIT: REUTERS/Susana Bates
Miss Anything?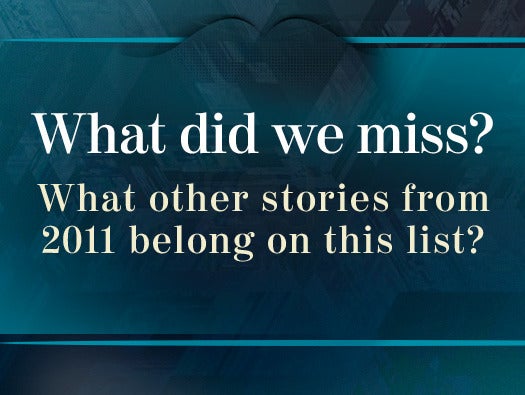 This story, "25 Top Network and IT Industry News Stories of 2011 " was originally published by Network World.