Don't have enough Samsung in your life? Then you'll be happy to know that the company just filed applications with the United States Patent and Trademark Office for three round smartwatches of its own.
The three patents look very different from their predecessors. Two of the wearable gadgets feature round watch faces and differing clasping methods, while the third is slightly squared with rounded corners. They also look to be thinner than the devices Samsung has out now, but the actual implementation of these plans could turn out to be quite different.
The patents feature hints of new technology embedded in the smartwatches, too. Each of the drawings shows a sensor of some sort, which resembles a camera lens, though it's probably not for selfies. Instead, it could be used for things like detecting finger-swipes for gestures. But that's just a guess, since there isn't much detail about them listed in the patent documentation.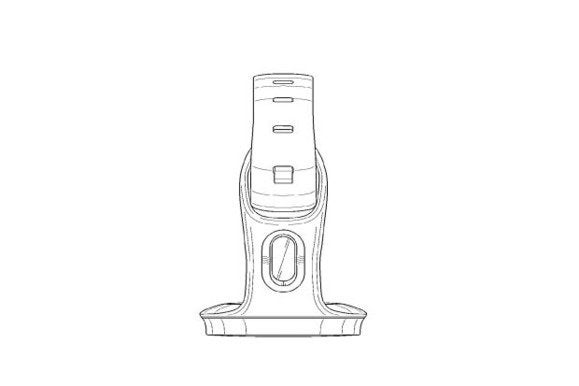 If you were following along at home with the Google I/O keynote, you might remember the collective groans that echoed throughout the venue when it was announced that Motorola's Moto 360 smartwatch was delayed for the summer. Google's already handed out Samsung's Gear Live and LG's G Watch to developers, but it was Motorola's device that so many seem to be tuned in to.
The crowd's reaction is also a great indicator of what's happening in the wearables space right now, and where Samsung stands in it. Up until recently, Samsung's numerous smartwatch releases have felt somewhat redundant; they all look alike and offer similar functionality. Fortunately, Samsung seems to be paying attention to what people actually want, at least as far as round-faced smartwatches that look like real watches.
This story, "Samsung files patents for three new smartwatches that look a lot like the Moto 360 " was originally published by Greenbot.