Page 2 of 3
Gmail Offline
Keeping your life in the cloud is great -- except, you know, when the cloud isn't there. Enter Gmail Offline, Google's recently revamped method for accessing your inbox while offline.
Gmail Offline is a simple extension of the Chrome browser. Once installed, you run the utility once to initialize it, and that's it: You can then read messages, manage your inbox and compose new mail without an active Internet connection. The free extension will automatically sync your changes the next time you're online.
Google now offers offline capabilities for Google Docs and Calendar as well; those services, however, have to be activated separately. Just click the gear icon in the upper-right corner of the screen on each service and look for the link to set up offline access.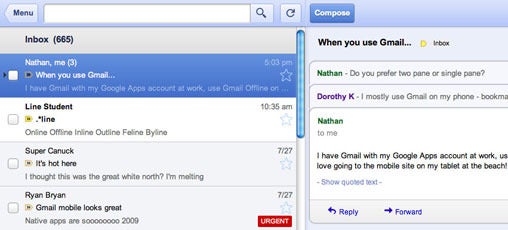 Gladinet Cloud Desktop
Want even more pieces of the cloud integrated into your computer? Grab Gladinet Cloud Desktop. This Windows app allows you to map a wide range of cloud storage services as local drives, giving you easy PC-based access to all of your files and information.

Gladinet supports most of the big-name services: Amazon Cloud Drive, Box.net, Google Docs, Picasa, Windows Live SkyDrive and so on. The free starter edition will let you set up any number of those services as fully functional local drives, complete with drag-and-drop functionality and all the bells and whistles you'd get with a regular Windows folder.
If you want to perform more advanced functions, such as using a cloud storage service to sync a local folder across multiple PCs, you'll have to pony up 50 bucks for Gladinet's professional edition.
Checker Plus for Google Calendar
Give Google Calendar a jolt of electricity with Checker Plus for Google Calendar, a free Chrome extension that takes the service to a whole new level.
Checker Plus lets you keep up with Google Calendar even when you don't have it Gmail Offline open in a browser window. The app puts a customizable icon next to Chrome's address bar. Hovering over the icon shows you a list of your next few appointments; clicking on it brings up an interactive view of your full calendar, allowing you to peruse and manage events without ever leaving the Web page you're viewing.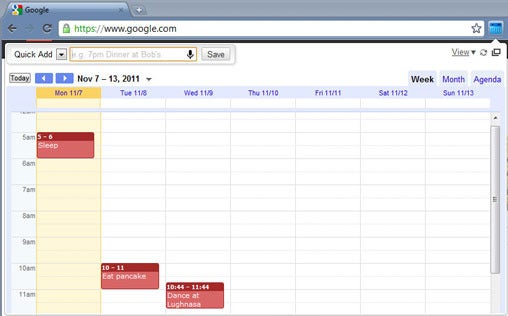 Checker Plus gives you customizable event reminders that appear on your desktop, too -- it can even read event details aloud as part of its notifications. And the app makes adding new events a snap: You can right-click on any e-mail or highlighted text from a Web page and copy the info directly into your calendar from there. You can also add new events from Chrome's address bar, either by typing or by speaking the details aloud.
Boomerang
Cloud e-mail gets an IQ boost with Boomerang, a browser-based add-on for Gmail.
Lets you write messages in advance and schedule them to be sent at specific times in the future. It also allows you to "snooze" items in your inbox, temporarily sending them away; Boomerang then brings the e-mails back to your attention at a time and date you specify.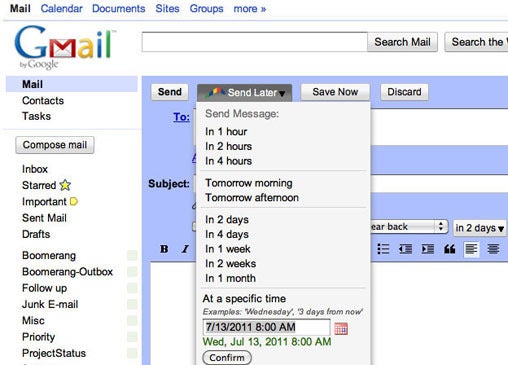 Boomerang has one other nifty feature worth mentioning: It can monitor outgoing messages and remind you to follow up if you don't receive a response after a certain number of days.
Boomerang integrates directly into Gmail by way of a Chrome or Firefox extension; you can also access it extension-free by going through Boomerang's mobile website. The service is free, though after a one-month trial, you'll be limited to 10 actions per month and no mobile-based access unless you decide to sign up for a subscription plan. Subscriptions start at $5 a month or $50 a year.
Next: CompanionLink, Chrome Remote Desktop and more