Ultrabooks Buying Guide: Purchase an Ultrathin Laptop Now or Later?
Ultrabooks are the new "It" laptops. Running Windows and carrying the latest Intel processors, laptops in this new class are feather-light and ultrathin.
Intel announced the Ultrabooks label in May, and the first Ultrabook models started trickling in over the past two months. If you're looking for a balance between portability and performance, one of these laptops may be your best bet right now. Read on to find out what you need to know about buying an Ultrabook.
2011 Ultrabooks
The first Ultrabooks out of the gate deliver on the elegant, superslim promise. The six laptop manufacturers on board so far (Acer, Asus, HP, Lenovo, LG, and Toshiba) offer Ultrabooks that each weigh 3 pounds or less and measure just 0.6 inches to 0.8 inches in thickness.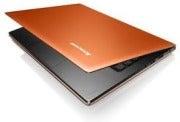 Prices, however, are all over the map, ranging from a low of $799 for Toshiba's Best Buy exclusive model to more than $1500 for Lenovo's IdeaPad U300s. Compared with regular laptops that sell for under $500, the current crop of Ultrabooks isn't cheap. You're definitely paying for the premium design and portability of these laptops, as well as the expensive solid-state drives that most of them use.
For many people, however, a sleek, lightweight laptop that can run for more than 6 hours on one charge and promises to match the performance of larger laptops is worth such an investment. That is especially true if you've been seeking a Windows alternative to Apple's popular, superthin MacBook Air, which starts at $1299 for the 13-inch model.
Buy Now or Later?
That said, the biggest consideration when you're shopping for an Ultrabook is when to buy, since the category is still new. Tech products always cost considerably more when they're introduced, and second-generation models often either make up for deficiencies in the earlier versions or at least add new features.
If you need a laptop sooner rather than later, though (especially if you want to take a tax deduction this year for a laptop purchase that you'll use for business), here are the current top Ultrabook selections.
Budget choice: The Toshiba Portege Z835 costs just $799 at Best Buy, making it the best option if you need the absolute lowest price on a currently available Ultrabook. It's also the lightest 13-inch laptop, weighing just 2.4 pounds. In his review of the Portege Z835, however, PCWorld Senior Editor Jason Cross found the performance of this Ultrabook's Core i3 processor and other hardware to be disappointing.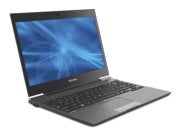 Still, the Portege Z830 series offers some nice features, such as an array of full-size ports (hard to find on superslim laptops), a backlit keyboard, a fingerprint reader, and the TPM hardware security controller for hard-drive encryption.
Best value/longest battery life: For $100 more than the Portege (or less, in fact, with a promotion available at the time of this writing), consider the HP Folio 13. Though this model appeals to businesses with its TMP hard-drive encryption and its USB docking station, the Folio 13 offers a lot to like for all laptop users.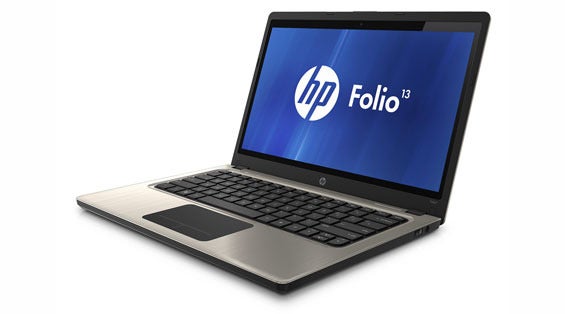 It contains an Intel Core i5 processor, a backlit keyboard, and lots of ports (somehow HP managed to fit three USB ports on this 0.7-inch-thin laptop). HP also says the battery life on this Ultrabook is more than 9 hours.
The Acer Aspire S3-951 is a good runner-up for the value category, since it also starts at $899 and offers more storage space with its hybrid 20GB SSD/320GB HDD setup (all the other currently available Ultrabooks carry only SSDs). But battery life on the Aspire S3 is a bit low at just under 5 hours, and if you want USB 3.0 ports or a backlit keyboard, you need to look elsewhere.
Most compact Ultrabook: Only one manufacturer offers an 11-inch Ultrabook, and that's Asus with its Zenbook UX21E. This 2.4-pound laptop starts at $999 for the model with an Intel Core i3 processor, but you can configure a system with a different Intel processor or an SSD larger than 64GB--for an additional cost, of course.
Ultrabook with the largest screen and a DVD drive: Samsung's Series 5 Ultra 14-inch laptop is the only portable with the Ultrabook moniker that features a 14-inch display. It also boasts several other firsts for the class, namely an optical-disc drive, up to 1TB of hard-drive storage, and a Radeon HD 7550M graphics card. This ultraportable might be pushing the limits of Intel's original Ultrabooks specification, however, with a weight of 4 pounds and a thickness of 0.8 of an inch. Expected to launch in Korea in late December, the Series 5 Ultra 14-incher may start around $1345.
Ultrabook Laptops Compared: Available and Announced Models
| Ultrabook | Screen size | Processor | Memory | Storage | Weight (pounds) | Height (inches) | Starting price |
| --- | --- | --- | --- | --- | --- | --- | --- |
| Acer Aspire S3-951 | 13.3 inches | Intel Core i5 or i7 | 4GB | Hybrid 20GB SSD/320GB HDD or 256GB SSD | 3.0 | 0.7 | $899 |
| Asus Zenbook UX21E | 11.6 inches | Intel Core i3, i5, or i7 | 4GB | 64GB SSD | 2.4 | 0.7 | $999 |
| Asus Zenbook UX31E | 13.3 inches | Intel Core i5 or i7 | 4GB | 128GB SSD | 3.1 | 0.8 | $1099 |
| Toshiba Portege Z830 | 13.3 inches | Intel Core i3, i5, or i7 | 4GB | 128GB SSD | 2.4 | 0.6 | $799 |
| Lenovo IdeaPad U300s | 13.3 inches | Intel Core i7 | 4GB | 256GB SSD | 2.9 | 0.6 | $1595 |
| HP Folio 13 | 13.3 inches | Intel Core i5 | 4GB | 128GB SSD | 3.3 | 0.7 | $900 |
| LG XNote Z330* | 13.3 inches | Intel Core i5 or i7 | 4GB | 120GB SSD or 256GB SSD | 2.7 | 0.6 | $1500 (est.) |
| Samsung Series 5 Ultra* | 13.3 inches | Intel Core i5 | TBD | 128GB SSD or Hybrid 16GB SSD/500GB HDD | 3.1 | 0.6 | $1300 (est.) |
| Samsung Series 5 Ultra* | 14.0 inches | Intel Core i5 | TBD | 128GB SSD or HDD up to 1TB | 4.0 | 0.8 | $1345 (est.) |
*Announced
Next page: Ultrabook Announcements Expected in January