Page 2 of 2
BI Analysts
A second key trend driving a shift in IT jobs is the proliferation of so-called big data -- the massive volumes of bits and bytes collected by hundreds of thousands of transaction-based systems, sensors and RFID systems and, increasingly, social networks.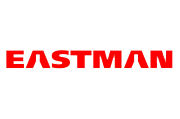 "IT's main role since the 1970s was to reduce inefficiencies in manual processes and create productivity gains through automation," notes Tim Sarvis, manager of IT plant operations and services at Eastman Chemical in Kingsport, Tenn. "The next big thing is trying to gain insight from all of this data -- terabytes and terabytes of data. [We need] a way to model the data and put it in the hands of knowledge workers and decision-makers to make better, faster decisions," he says.
At Eastman, "we're structuring our talent pool around this mega-trend," adds Sarvis. "Data modelers, scrum masters, data architects, corporate architects are all titles that we'll be focusing on to beef up business intelligence."
Guy Peri, director of business intelligence at Procter & Gamble, says the consumer goods giant regards BI analysts as "trusted advisers" to the business. The company is investing heavily in both BI tools and BI analysts; Peri estimates that BI will account for as much as 20% of the company's IT organization and budget.
What's more, P&G is setting up BI universities to train its supply chain partners in the company's processes and analytics. "We want to drive continual BI at the operational level, right down to consumers," Peri says. P&G is also tracking "chatter" on various social networks, incorporating the customer feedback it gathers into its overall analytics-based business decisions.
Mobile App Developers
Another huge trend driving the current demand for very specific skills is the ever-increasing mobility of workers, customers, suppliers and partners, experts say. Simply stated, mobile applications have exploded. In 2010, sales of Apple iOS apps totaled nearly $1.8 billion. This year, global mobile app sales are projected to hit $4 billion, according to market researcher IHS.
But as Woodson Martin, senior vice president of employee success at Salesforce.com, sees it, mobility can't be separated from cloud computing and social networking. "When I think of IT today and in the future, social, mobile and cloud are the three words that matter, whether you're in the consumer or enterprise space or a small or large business," Martin says.
"Customers want mobile applications that have a social networking component and that run in the cloud. So what I need are people who can embrace all of these things, and not in little pockets, either," he emphasizes. "I need everybody on my team to be oriented around all of these technologies."
Specifically, Martin says, "skill sets like HTML5, Ruby and Java allow us to design applications in a run-anywhere world, so they can be social, mobile and cloud," he says. As for titles, Martin says he's seeing fewer technology-specific titles and more titles like "technical staff member."
"The work done by members on these teams changes based on what the organization needs," he says. "They may be working on Web architecture one day and a mobile architecture the next day. What we're seeing are the traditional silos melting away as everyone is racing to produce social, mobile and cloud [applications]."
The need for individuals with knowledge of and experience using a wide range of technologies, coupled with a thorough understanding of how a business operates, is profoundly shifting IT's overall role in the enterprise, according to several veteran CIOs and industry watchers.
Rather than acting as implementers of technologies that can make the business run cheaper and faster, IT staffers are moving into leadership and innovation roles, informing and advising executive management about how technology can, for example, help set prices and mix product offerings to improve profits or market share.
"IT is leading the business, especially from an enterprise perspective," says Doug Beebe, who recently moved from an executive role in enterprise IT to a financial strategy and technology executive position at Toyota Motor Sales.
"Most business divisions are very much siloed. They've got a set of things they need to do on a daily basis and they aren't afforded the opportunity to look across the organization," Beebe notes. "When IT understands the [business] vision, it can recommend things that technology can do to fulfill that vision."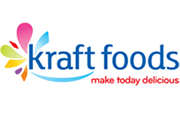 At Chicago-based Kraft Foods, the IT function is centralized, but CIO Mark Dajani has purposely embedded his staffers into business units so they can thoroughly understand the company's mission and drive results.
"I don't want IT to influence, but to lead the business," Dajani says. "IT is about driving business results and ownership of business results."
Winner: Yin Nawady
• Director of analytics and process management
• Diamond Resorts International, North Las Vegas
Here's how Yin Nawady, a Harvard graduate with a degree in government and politics, describes what she does for a living: "I look at a lot of numbers and data all day long, and I draw conclusions and help the business to make their decisions using that information." She believes her career outlook is exceptionally bright.
"It's a self-serving statement, I know, but I think there is no limit to the opportunities," she says. "Companies need people who can connect the dots between data, technology and the business, and communicate those relationships."
Nawady began her career as a financial analyst, planning and managing budgets. "That's where I started to understand the guts of business," she says. From there, "I started applying analysis to forward thinking, which established the link between analytics and business."
Nawady moved through various management positions at online companies where she was continually embedded in technical teams. "Between the financial analysis experience and my experience in the online sector, I had the technical foundation I need for BI and analytics," she says.
Her current work focuses on constructing a 360-degree view of Diamond Resorts' customers; this involves analyzing both structured and unstructured data from social media, various online sites and customer information. But the biggest part of her job is communication, she says. "I spend a lot of time on external communication with stakeholders, with our chairman, CEO, our president and our CFO. A lot of that communication is to make sure that what we're doing is directly tied to the strategic direction of the company," she explains.
Skills needed for Nawady's role include "excellent analytical and critical thinking skills," she says. "A financial, marketing or strategic analyst role could be the foundation as long as it's digital. That's the new frontier."
Other required skills include a solid grasp of social media, Google analytics and online metrics, Nawady says. "You must also be familiar with data mining and databases. You don't need to be a SQL coder or developer. On the other hand, there are many technical concepts with regard to data mining that are incredibly helpful."
Whereas more technical IT professionals focus inward and drill down into data, Nawady equates her role to "looking at an inverted triangle where you're constantly looking upward and outward to all the different disciplines," and adds, "It's all about critical thinking."
- Julia King
This story, "IT's Winning (and Losing) Job Titles" was originally published by Computerworld.